West Bengal shall, at least on paper, host the Premier League Soccer (PLS) and following the auctions of the foreign players, Goal.com spoke to a few football lovers in Kolkata about what they felt about the franchise names, and asked them if they connected with these names..
So, before we look into what they have to say, let us once again take a quick look into the team names announced for the 5 of the 6 franchises.


| | | |
| --- | --- | --- |
| Franchise | Owned By | Team Names |
| Kolkata | Camellia Group | Kolkata Camelians |
| Howrah | Syncsys INFOTECH (P) Limited | Howrah Manchester |
| Barasat | Uro Infra Realty India Limited | Barasat Euro Musketeers |
| Siliguri | Aajay Consultants | Bengal Tuskers Siliguri |
| Durgapur | Tulip INFOTECH (India) PVT. Limited | Durgapur Vox Champions |
| Haldia | Greymind Communications | Yet To Be Announced |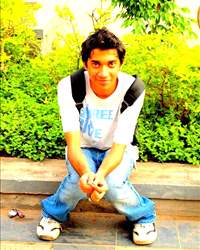 Rohan Ghosh, a 21 year old Liverpool fan and a B.Com student from Jaipuria College, Kolkata can comprehend the reason behind naming a franchise after the owning group, but wonders if the aim of the League will be fulfilled.
"The logic is sound, but it is also important to build up a fan base and naming the franchise after the group will not help in reaching out to most of the general public in the Kolkata," with reference to the Kolkata Camelians .
"Howrah Manchester makes sense from a business point of view, but I do not get the relevance of placing an established name beside your team. Also it sounds very wannabe." He found no relevance with Durgapur Vox Champions but connects with Bengal Tuskers Siliguri the most. "The name is attractive and has a bit of a ring to it. If I had no knowledge about the game, my preference would be towards this team."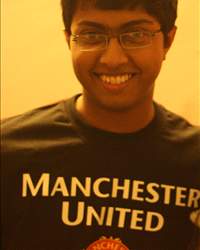 Sayantan Sen, a final year student of Computer Science from Scottish Church College, Kolkata doesn't connect with any of the names, nor does he find them relevant.
He feels that the names are irrelevant."So much is being spent to attract the general public but they won't understand the reason behind the naming. Also there is the issue of not having submitted documents which gives the League a worse name. Keeping the mentality of the crowd in mind, some of them, such as Barasat Euro Musketeers and Durgapur Vox Champions, should have been made more pronounceable for the localities."
"They should have taken their time and could have come up with better names. I don't connect with them because I read them in the papers in the morning, but have forgotten the names of every single one by night. It shouldn't happen if I do connect with them, should it?"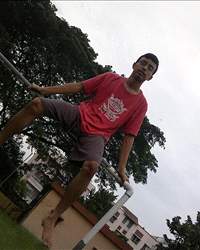 Huzaifa Omair Siddiqui, a Barcelona fan and student of English in Maulana Azad College, considers none of the names up to the mark. He says,"The only one making any sense and attracting connectivity being Bengal Tuskers Siliguri. Kolkata Camelians, makes no sense and seems like the owners wanted to create a pun, but even that idea is pretty useless. Durgapur Vox Champions has a mixture of Latin which is very stupid considering it's a local Bengali team. It also sounds quite hollow. Howrah Manchester is an insult to the credibility of the town."

Pujita Guha, a film buff and football follower from St. Xavier's College, considers the names to be very bad. "You can make jokes out of these names, leave apart connect with them. Howrah Manchester? They could have easily named it Howrah United, which sounds much better. How can you name the team of a certain place based on another geographical unit? Kolkata Camelians is the saddest of the lot. Bengal Tuskers Siliguri is the only one which makes sense since Siliguri has abundance of timber. I'll very simply forget the names Barasat Euro Musketeers and Durgapur Vox Champions."

Aveek Das, a Mancheter United fan and a fourth year student of Electronics and Telecommunication Engineering at Jadavpur University, is disappointed with the choice of names.
"Its very bad, especially Bengal Tuskers Siliguri since its clearly been taken from the IPL team Kochi Tuskers Kerala. It seems that the teams are dependent on the sponsors having completely ignored any thoughts to attach sentimental value. They don't make any sense. This entire league is trying to imitate the IPL but how I doubt if they will be successful with such a bad start already."

Riddhindra Rai Chaudhuri, a Chelsea fan and a 3rd year student of Mass Communications, doesn't connect to any of these names. According to him " Except Bengal Tuskers Siliguri not a single name of any team sounds good, logical, or attractive. Even tuskers was used by an IPL team. Don't know how one represents a football team with Camelians (Kolkata Franchise) or Vox Champions (Durgapur franchise). Using Euro (Barasat Euro Musketeers) is stupid and leave anyone confused as to why a Bengal based group, with an Argentine icon player would call itself so. And Howrah Manchester should make headlines for being the funniest name of a football team."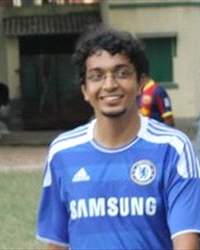 Aditya Nair
, a bass guitarist for St. Xavier's College Kolkata and a B.Com student, feels that concept of the PLS is quite cool since foreign stars like Crespo and Cannavaro would give some weightage to the sport in Bengal in India.
But when it comes to the names, he feels that they are neither as appealing nor relevant.


"Bengal Tuskers Siliguri
has copied the name from Kochi Tuskers Kerala.
Barasat Euro Musketeers
makes no sense, but stands more sensible when compared with
Howrah Manchester
. I don't like either
Durgapur Vox Champions, or Kolkata Camelians
. Also there should be more hype generated for this event. As far as connectivity is concerned, not right now. But I'm waiting for it to start and then depending on the quality, maybe I will."
How do you stay up to date with football when on the move? With http://m.goal.com – your best source for mobile coverage of the beautiful game.