East Bengal, the runners-up of last season's I-League, have not been very busy in the recent transfer market. Following coach Trevor Morgan's instructions, the Red and Gold brigade have retained most members of the Federation Cup winning team.
The Kolkata giants decided to retain three of their foreigners - Tolgay Ozbey, Uga Okpara and Penn Orji while Brazilian Alessandro Da Silva has been released.
Speaking to
Goal.com
, Santosh Bhattacharya, East Bengal's Football Secretary said, "Consistency is the key word in football. Our attempt is to be consistent with the team. We will retain this same bunch players for a longer period now."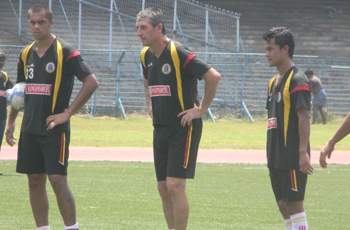 Morgan Wanted To Retain The Squad
Sharing his insights on who could be the fourth foreigner, Bhattacharya commented, "We are not rushing into anything at the moment. We have received too many profiles while we have shortlisted 15. We shall invite two-to-three amongst them for a trial when we start training."
He further added, "I can confirm we are not interested in signing any World Cuppers. We simply cannot afford them."
Among the new players that joined the club names of Robert Lalthamuana, Khangthan Paite and Charan Rai from Churchill Brothers are prominent. Pune FC full-back Sunil Kumar too completed the move to Kolkata. Young goalkeeper Debjit Mazumder has been roped in from United Sikkim.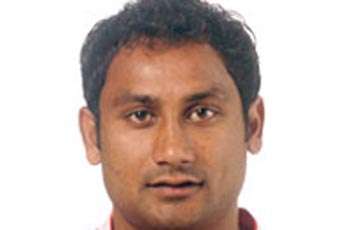 Sunil Kumar Joined From Pune FC
Indian National team players Syed Rahim Nabi and Mehrajuddin Wadoo have ended their association with the club as they went on to join Mohun Bagan and Salgaocar SC respectively.
East Bengal have done well to retain most of their squad members which would certainly enhance the team understanding. Banking on Tolgay Ozbey alone will not help East Bengal this season. A quality foreign striker is still essential for the East Bengal squad.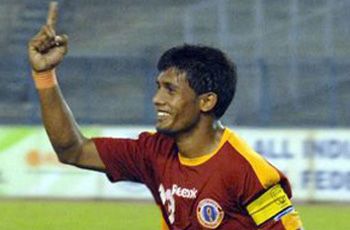 Won't He Be Missed?
Nabi will certainly be amongst those missed given his versatality to fit into several positions with relative ease.
Club's ambassador Alvito D Cunha, who was injury plagued for the last couple of seasons, will now be seen in the position of an assistant coach cum player. Former Tollygunj Agramgami coach Ranjan Choudhury has joined Trevor Morgan's coaching staff as immediate assistant.

New Signings
Charan Rai, Robert Lalthamuana, Khangtang Paite (All Churchill Brothers), Sunil Kumar (Pune FC) and Debjit Mazumder and B Beikhhokhei (both United Sikkim), Branco Cardozo (Chirag United)
The Ones Who Left
Syed Rahim Nabi (Mohun Bagan), Naseem Akhtar (Mohammedan Sporting), Mehrajuddin Wadoo (Salgaocar SC)