The football fans in Mumbai were given a reason to celebrate as the Bombay High Court acted in favour of refurnishing the Cooperage stadium by Western India Football Association (WIFA) giving the city, having more than 330 football clubs, a chance to experience the best football the country has to offer.
After the court's verdict, a relieved Henry Menezes, CEO WIFA, spoke to
Goal.com
and told us that he believed the audiences shall flock to the stadium if the matches are held at 'primetime' than at the usual kick-off time of 3.30 or 4.30 pm.
So, we thought, why not speak to football fans from all across Mumbai asking them, when they would prefer to come for the football games.
Kshitij Kapoor
a Nerul (Navi Mumbai) resident, an MBA student, an Arsenal fan and an avid football follower expressed his displeasure at the matches played in the afternoon. "Yes, I am a football fan but if you ask me, I would not go for an I-League match in the afternoon, simply because, I have my college to attend. But it's not only me, for a cricket crazy city like Mumbai, it is too much to ask from people willing to take their time out for a game of football (which is obviously not the "first choice" source of entertainment), especially in the afternoon. The I-League officials need to take a cue from the IPL organizers who organized most of the Mumbai home matches at 8pm. With Mumbai being a city that is not known to wind up and bed early, it might be more responsive to have matches played late, preferably at night. However, it's good that the Cooperage stadium, which is in South Mumbai and near the central business district of the city, will be ready before the season starts as spectators might like to enjoy a game of football after their office hours at the ground near their offices. Besides this, the TV viewership would also be better at these timings. By being so ignorant, the organizers stand to lose whatever little support the Mumbai clubs enjoyed in the city."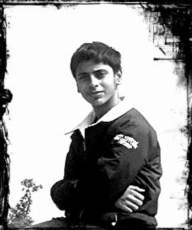 Another Arsneal fan in
Kushagra Chopra
is closely looking forward to the new I-League season but has given in on coming to the ground in the afternoon for these games. "Mumbai is extremely hot in the afternoon, so, I doubt even if a giant like East Bengal or a Mohun Bagan is playing, I would ever prefer coming for these games. On the other hand, if the games are played in the evening, I wouldn't mind going to the stadium. Going to the Emirates and watching the Gunners is a dream for me but to fulfil it, it would surely cost me an awful amount. But by paying thousand times less, if I get to experience similar drama, similar action, similar tension and nerves, I won't mind going for most games in the season."

Tanvi Arora
, a Mumbaikar from Bandra and a Liverpool fan since a decade foresees the matches happening in the evening as an opportunity to experience the tension and the drama of football. "Trust me, irrespective of a weekday or a weekend, I will never go in for an I-League match at 3:30 or even 4 pm – it's too hot! Plus, I have a job to take care of. There are so many people in India, who would love to watch a Mumbai FC or Air India playing but you have to remember, a Mumbai FC is not 'Mumbai Indians' and although they have an influential player in Noel Wilson as their captain, he is nowhere in and around Sachin Tendulkar. So, why would people 'waste' their afternoon to watch a game? I wouldn't and I don't expect the others to do it as well."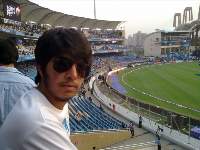 Ameya Kapre
, a Chelsea fan from Mumbai appeals to the clubs to improve the quality of football for the people to even be remotely interested and also, change the fixture timing to night. "Well, the football clubs must ask themselves, do they ever even expect people? I mean, they offer neither class nor quality. However, these football games are still pretty awesome to watch, not because both the sides are really good but because they are simply not good enough. Moreover, games are played in the afternoon. Yes, you may argue that football matches on Saturday in England also kick off at 3 but London is not as hot as Churchgate; in fact, out there morning and evening is too cold. This is scorching heat. Believe me, you sit at Cooperage at 3 o'clock with the 'loo' blowing, you feel as if you are melting, you feel dirty! If these games are played in the afternoon, I wouldn't watch the games."
Utsab Roy
, an engineer, a Liverpool fan and a follower of Indian football believes that neither the audiences nor the players would like to be involved in the game in the afternoon.
"It is sad to even think that the games are played at such a horrible time. It's a time that everyone except the players would be relaxing; some even taking a healthy nap. It's certainly not fair on the players to play in such a game in 45°C. Players are not machines and the AIFF must understand that; you can't ask them to play at any time. Mumbai timings are still decent; compare that to Kolkata and you'll scratch your heads to think, how on earth the players even survive! The matches in Kolkata are played at 1:30 afternoon. Apart from that, as compared to watching Chelsea, it's boring to see Indian football! They make the beautiful game – 'the boring game' Firstly afternoon, secondly, poor football; it will certainly be over me to watch football.

Madhur Mehta
, a marketing manager from Borivali criticised the marketing skills of the clubs. He also contradicted Utsab's opinion as he sees the evening games not only as an attraction for football fans but also for people who may want to see India's elite. "Well, people need to think of it as the 'Best in India' playing and not compare these clubs to the European outfits. Thus, people can come for these games just for 'time-pass' to enjoy. As I'm from a marketing background, I know the importance of publicizing an event. What clubs need to do is not only play the games but have a major fan following in order to develop the sport. But in case of Mumbai FC, it's also about the timings when the matches are played and the results on the pitch. With the club performing well and finishing the season in the seventh spot, good marketing and audience suited timings are needed, both of which I think are lacking. Ask yourself, if you ever have a game played at 3:30, would you ever go and watch it?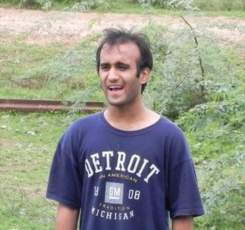 Vibhu Arora
, a Chelsea fan from Andheri (east) says that these games should be played when you want to 'party'. "It's ridiculous to keep the games in the afternoon. I would certainly prefer to watch these games in the evenings as those are the times that I will be free. On weekdays afternoon, I'm busy with work and on the weekends afternoon, I want to spend quality time with my family, I wouldn't spoil that by going for a football match. Watching matches in the evenings are good because these are the times that people want to party and I think partying at a football stadium by watching football would be equivalent to partying at most clubs, especially, for me, as I love football. It will also be less expensive alternative (he laughs)."
Rahul Babtiwale
, an IT professional looks at football matches in the evening as an opportunity to refresh your mind. "I would love to watch football in the evenings because it gives probably a great option to relax ourselves. After being drained out completely at work, if you go for these games, it relaxes your mind and lets you be better prepared for tomorrow, without tension!"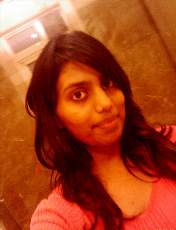 Rutuja Kagwade
, an MBA student from Vashi sees matches in the evening as a 'combo chilling pack'. "It will be great to go for these matches with friends in the evening because South Mumbai has a lot of attractions. Just imagine, you watch these games with friends and then, go to all the glossy restaurants next to the stadium and then, chill on Marine Drive."
Rachit Kapoor
, a school student from Panvel wants the see the matches in the evening as he wants to avoid the Mumbai traffic. "Evening matches will be great, especially, a kick-off around 7:30. If the match starts at 3:30, it will end by 5:30 when the traffic is at its peak and I being a school student, I will travel by taxi and if I get stuck, it will be a major problem. I also have school in the afternoon and missing school is not my thing to do."
Would you come to Cooperage if the I-League matches are scheduled in the evenings?
Our

provides the best breaking news online and our

football fan community is unmatched worldwide. Never miss a thing again!