EXCLUSIVE
By Wayne Veysey | Chief Correspondent
Manchester City
are close to finalising a stadium naming rights deal and an agreement could be announced within a fortnight,
Goal.com
can reveal.
Two of the club's current sponsors - Aabar, an Abu Dhabi-based investment company, and Ferrostaal, a German engineering firm taken over by the Abu Dhabi government - are the favourites to be the stadium sponsor.
Insiders acquainted with the negotiations believe the deal will be worth between £10 million and £12m a year. There is no firm agreement yet about the length of the term although it is expected to be between 10 and 15 years.
"Talks are still going on but should be sorted out quite quickly now," a source told Goal.com. "They were partly dependent on whether City qualified for the Champions League. Now that has been confirmed, it could be finalised within the next few weeks.
"It will be a similar deal to what Arsenal have with Emirates. The City of Manchester Stadium will be named after the new sponsor."
At the starting point in negotiations, as revealed by Goal.com, City picked the brains of Emirates, who signed a £100m agreement with the Londoners that began when the 60,000-capacity venue opened in 2006 and runs until 2021.
City officials, led by chief executive Garry Cook, believe stadium naming rights can help boost the club's revenue and enable it to meet Uefa's Financial Fair Play rules that require clubs in European competition to be close to breaking even within three years. City posted a loss of £121m, the second biggest in Premier League history, in their last set of financial results.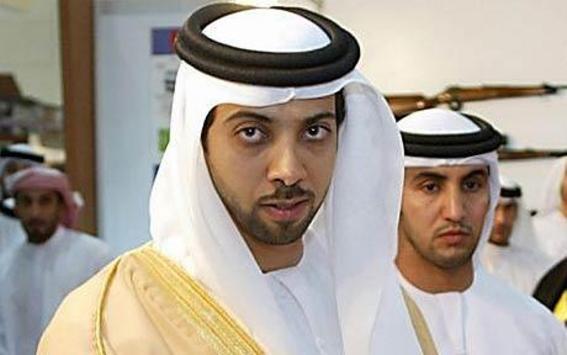 Record-breaker |
Sheikh Mansour is striving to help City meet Financial Fair Play rules
One potential hurdle - the stadium's ownership by Manchester Council - is believed to have been cleared after town hall bosses gave their permission to sell the naming rights to Eastlands.
Although a lucrative stadium naming rights deal is a bona fide means of increasing income, Uefa has placed restriction on what 'related companies' may offer in sponsorship compared to market rates.
According to City's official website, the largest stakeholder in Aabar is the International Petroleum Investment Company (IPIC), which in turn is wholly owned by the Abu Dhabi government. Furthermore, Ferrostaal, who signed a three-year sponsorship deal with City in November 2009, is also majority share owned by IPIC.
However, Uefa has stressed in its new Financial Fair Play legislation that all commercial deals involving Europe's top division clubs will be market-tested for fair value.
"Nobody should try to be clever about the possibility of circumnavigating the rules," warned Uefa general secretary Gianni Infantino, in an interview with Goal.com. "If the panel have the feeling that the rules are circumnavigated, then this corresponds to a violation."
The Emirates Stadium is the only real point of comparison, as the market in English football for stadium naming rights is fairly immature. According to data from experts SPORT+MARKT, Germany leads the way in Europe with 23 stadium naming rights deals, followed by the Netherlands with 18. England currently has nine.
City's deal should comfortably become the record stadium naming rights deal in world football, although it will still lag behind those of American sports. The highest amount paid for naming rights in any sport is the £245m, 20-year deal agreed between Citigroup and Major League Baseball's New York Mets, who have played at Citifield since 2009.
Arsenal's is the biggest ever tie-up in British football, although its £6.7m-a-year deal with Emirates was front-loaded to allow the club to get more cash up front and pay for the cost of building the Emirates Stadium.