They Say...
"When I sign for a club then it's always my last club, but you never know what happens. Barcelona was meant to be my club for life, but then small things make a difference. I hope to stay here long, but it all depends on the club and coach. I think Milan are greater than Barcelona if you look at the history. I don't know what the problem was at Barcelona, but Berlusconi convinced me to come here," new Milan signing Zlatan Ibrahimovic takes yet another dig at his former club Barca.

He then added:
"People should be happy. Wherever I have been I have won. I left Inter for a stronger team. I left Barcelona because there was someone there who did not want me. I am here now and I want to thank the president and Galliani. I am sure I will win here."

Everyone has been going gaga over Antonio Cassano, but not Roberto Baggio, who said:
"Is he my heir? Cassano is Cassano. We should take it slow with heaping too much responsibility on him. Every player has their own characteristics."

And likewise everyone has been going at former Italy coach Marcello Lippi, but not Gianluigi Buffon, who explained:
"With hindsight it's too easy to give perfectly linear answers. Behind Lippi's choices there was a sense of coherence and consistency. He wanted to reward those who took part in the two-year cycle, giving precedence to versatility and solidity. At the end of the day it didn't go as well as we'd hoped."

Not content in having signed Ibrahimovic from Barcelona and Robinho from Manchester City, Milan CEO Adriano Galliani unveils the Rossoneri's latest transfer target - Mario Balotelli.
"I would like Mario Balotelli to play for Milan one day."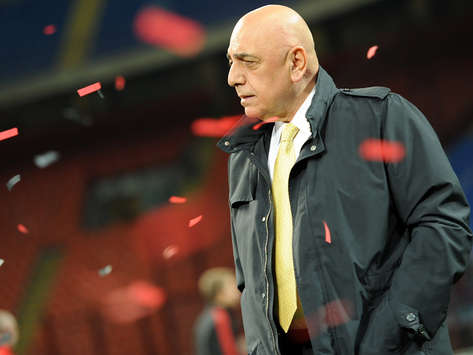 We Say...
"Of course results played their part, but ultimately it seemed to be Queiroz's mouth that saw his reign end. Or perhaps it's the other way around, his suspension for insulting the anti-doping agency proving to be the crime that the authorities needed to dispose with him quickly and relatively painlessly. Regardless, it was perhaps inevitable. Carlos was never the popular appointment, nor the right one. To call him a failure as a first-team manager is perhaps harsh, yet it has truth in it." Ewan Macdonald explains just why the fall of Carlos
Queiroz was all too inevitable.
Cyrus C. Malek asks all Real Madrid supporters to maintain faith in Jose Mourinho: "On the other hand, retaining a coaching job at a club like Real Madrid necessitates the ability to work miracles and work them fast. Last year at Inter, Mourinho had a slow start, losing the Supercoppa Italiana to Lazio, managing only a 1-1 draw at home in his opening Serie A match against modest Bari, drawing his opening Champions League match against Barca in a goalless draw, and taking a 2-0 thrashing at the Camp Nou in the return leg of the Champions League group stage as late as November 24. Yet in the end, when it really mattered, the Portuguese coach had his team lifting all the trophies."


"This brings to mind another quartet of explosive talent – the very same 'Dinho, Thierry Henry, Samuel Eto'o and Lionel Messi - at Barcelona and playing them together was never in the coach's plans and that will likely also be the case with the Rossoneri, simply because the side would be too imbalanced." Adam Scime wonders whether
Massimiliano Allegri should play Ronaldinho, Zlatan Ibrahimovic, Alexandre Pato and Robinho at the same time.
"What we have learned though – as if we didn't know it already – is just what a fool Marcello Lippi was in snubbing the mercurial Antonio Cassano during the 2010 World Cup campaign. In two Euro 2012 qualifiers, Fantantonio has scored twice, been man-of-the-match twice, and assisted in three goals, two of them direct assists – one of which was a genius backheel for the winner in Estonia." Carlo Garganese once again points out what a miss Antonio Cassano was at the World Cup for Italy.


Daniel Edwards feels buoyant about a new-look Argentina side that defeated Spain: "Ironically, nothing summed up the new Argentina like the two returning heavyweights Javier Zanetti and Esteban Cambiasso. Zanetti was flawless in marshalling the right flank, completely nullifying Andres Iniesta over 45 minutes and not putting a foot wrong. The fact that Nicolas Otamendi was left to toil and suffer against Germany when 'El Pupi' was on the sidelines now seems nothing less than footballing suicide."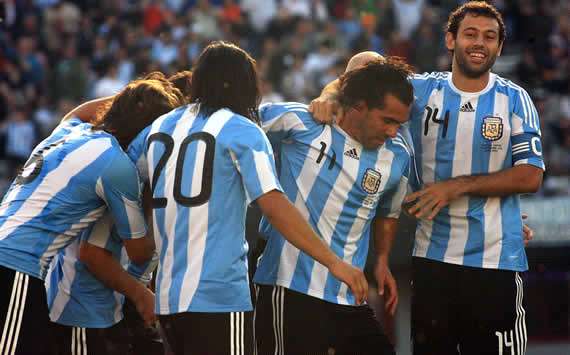 You say...
In the aftermath of Argentina's 3-0 drubbing of Spain in an international friendly,
alfredandrew
said, "Haha, yes, Tevez somehow manages to win everyone's hearts. He's apparently contemplating international retirement for a while, though, so maybe we won't see him around as much. He knows he has no chance to make the 2014 world cup with the kind of young talent we have and that he's going to be in worse shape at 30 years old, so that kills his motivation.
"I think the biggest changes would've been Veron and Clemente though. Veron especially would've made a huge difference, Germany were running over the center as if we were playing wingers as central midfielders... oh wait..."
Looking ahead to Real Madrid's match against Osasuna at the Bernabeu in the league,
cyborg016
gives his line-up: "4-2-3-1 - Casillas, Arbeloa, Carvalho, Ramos, Marcelo; Khedira, Alonso; Pedro Leon, Canales, Di Maria; Higuain"
In response to an argument whether Yossi Benayoun is needed at Chelsea or not,
buddytaller
says, "Benayoun is a player with plenty of EPL and Champions league experience, is still early days yet but I don't think Lampard would last the whole season, and a direct replacement would be Yossi, is quiet like the role Zhirkov played when A. Cole was out injured last season, he made no one miss A. Cole. It's sad though to see quality players like Zhirkov and Yossi Benayoun on the bench but then again the season is long......"