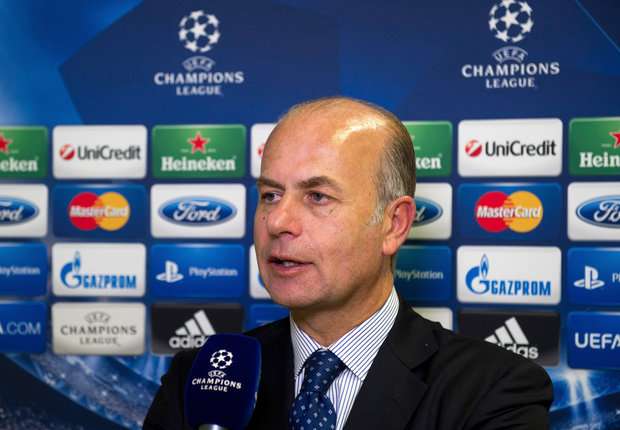 AC Milan director Umberto Gandini has claimed the Champions League would be improved if it included wildcards allowing teams with prestigious histories to qualify, regardless of where they finish in their respective leagues.
The Rossoneri failed to qualify for the elite European tournament this season - as well as the Europa League - after a poor 2013-14 in which they finished far behind the top three.
But Gandini believes the absence of big clubs such as Milan and Manchester United weakens the Champions League and hinted he would be happy if Uefa did away with underdogs if it meant "more important clubs" would not miss out.
"I think we have to look at ways of improving the Champions League," Gandini told BBC. "I would like to see opportunities for wildcards or different routes for clubs who have the ability, the prestige or the size to compete in the Champions League.
"Look at Italy for example, every year you have two teams qualifying directly and one to the play-offs, but you have Juventus, Milan, Inter, Roma, Napoli, Fiorentina and Lazio trying to play for the top three spots.
"In England now you have Manchester United, Manchester City, Chelsea, Arsenal, Tottenham and Liverpool trying to qualify for the top four.
"Every year one, two or three miss out and either play in the Europa League or have to go without European football.
"Today we play a competition with 32 clubs, every season you have a fantastic run by underdogs who, say, get to the quarter finals. This is good for football. But, on the other hand there are more and more important clubs - important because of history and size - that miss out."