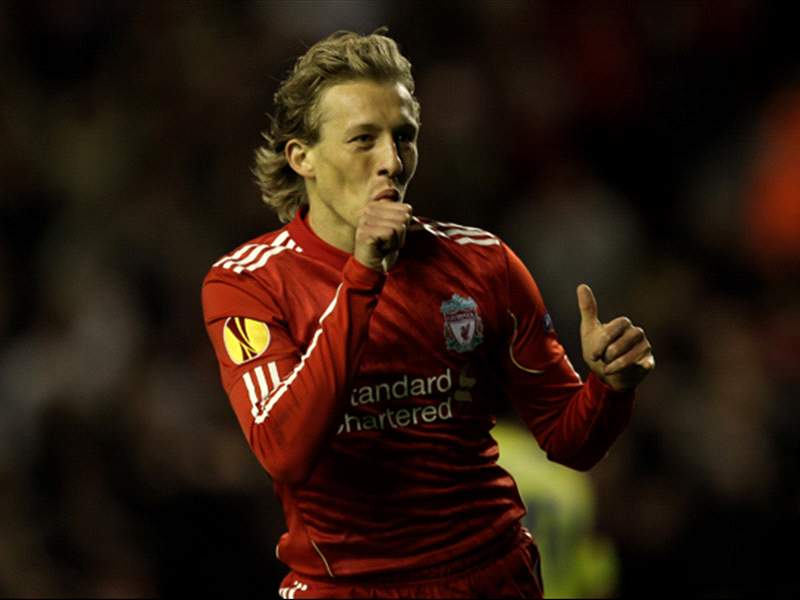 Dirk Kuyt has hailed the form of Liverpool team-mate Lucas and says that the midfielder has been a key performer for the Anfield club this season.

With captain Steven Gerrard out injured Lucas has formed an effective midfield partnership with summer signing Raul Meireles, and Kuyt believes that the Brazilian deserves a lot of credit for Liverpool's improving form.

"Lucas has done really well recently and is developing into a great player," Kuyt told the club's official website.
"In the last couple of weeks he has really clicked with Raul [Meireles]. With Lucas as the holding midfielder and Raul as the passing player it has worked really well.

"That's been a big plus for us. Lucas has also got himself into the Brazil team and deserves a lot of credit."

The departure of Xabi Alonso and Javier Mascherano in the past two seasons have seen Lucas become a regular starter in the Liverpool midfield.

And Dutchman Kuyt has praised the character and spirit of the midfielder, who has been heavily criticsed by Liverpool fans in the past.

"He waited for his chance to come along and stayed focused on what he had to do.

"He showed a lot of character to come through that and I'm sure all the experiences he's had so far have made him stronger not only as a footballer but as a person as well.
"There isn't a player in the world who doesn't have good and bad times. You just have to make the best of it. When things aren't going the way you want you just have to keep working and Lucas has done that."

Lucas has made 141 appearances for Liverpool and manager Roy Hodgson believes that the midfielder's impressive form is a result of the 23-year-old finally feeling at home on Merseyside.

"Lucas is working hard on the tactical side of his game and working hard on the shape of the team," said Hodgson, as quoted by the Press Association.

"He is a very intelligent player and I think it is very much that he is happy in his role.
"He knows very much what we are looking for from him and feels confident he can deliver it.
"On top of that he has that bit of extra confidence which being selected for Brazil brings - confidence for footballers is a vital ingredient."