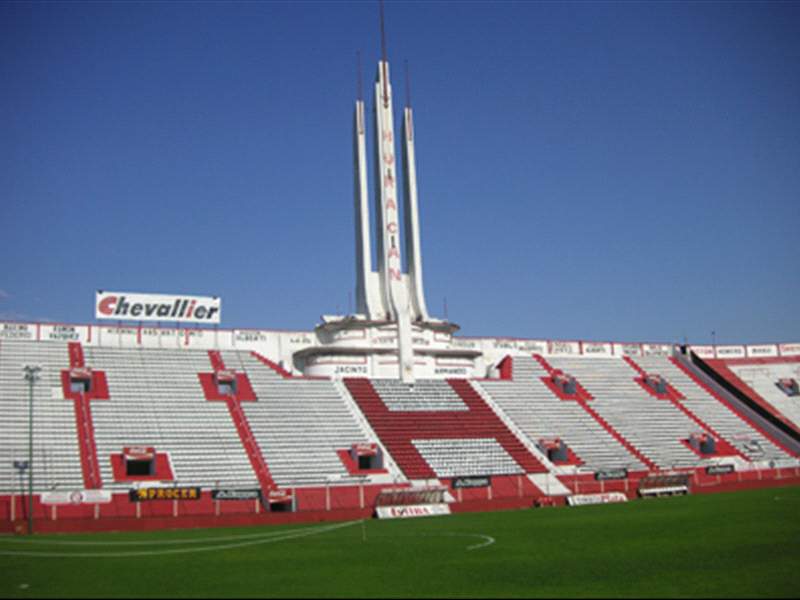 Two fans were killed and another four were injured, as two different sectors of the Huracan barrabrava fought for leadership of the club's fans.
The incident took place after the Argentine league game between Huracan and Arsenal de Sarandi on Sunday. Huracan won 3-0 at the Parque de los Patricios and are one win away from the Argentine Clausura championship.
The fans from Huracan - "La Zabaleta" and the "Placita de Jose C. Paz" - clashed, and the dispute ended with five people injured from gun shots and knife wounds, one of whom died in hospital.
Later in the night Angela Toscano, the director of the "Penna" hospital, confirmed that they treated six people after the violence between the barrabravas, which left "two dead". The other four will be "under observation."
A doctor at the hospital said that the two deceased were a man who arrived at the hospital already dead "with a gun wound close to his heart" and the other, a 30 year old, "with a gun wound in the throat and the abdomen."
It seems that violence has become an integral part of Argentine football, and despite security measures, as was the case on Sunday, much of the violence takes place outside of the stadium.

Gregory Sica, Goal.com
Now all of our breaking news is at your fingertips. Meet the Goal.com Toolbar, the new and exciting way to take the passion of football with you!