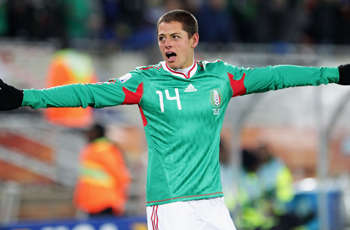 Scorer Of The 2100th Goal
Manchester United bound Javier Hernandez of Mexico scored the 2100th goal in FIFA World Cup history. The milestone goal came in the 2-0 win over France in the group stage, which was also the youngster's first ever World Cup goal.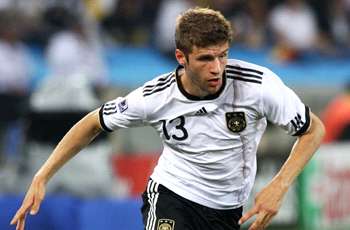 Youngest Since Pele
Germany's latest young star Thomas Mueller, who bagged a brace to eliminate England, became the youngest player since the great Pele to score multiple goals in the knockout stage. The Brazilian legend bagged a brace at the age of 17 in the 58 final against Sweden.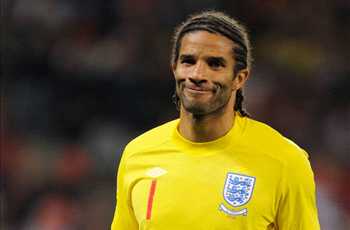 Oldest Debutant
David James, who was part of England's 02 and 06 World Cup squads, finally made his first ever World Cup appearance in 2010 in the 0-0 draw against Algeria. By doing so he became the oldest World Cup debutant at the age of 39 years and 321 days.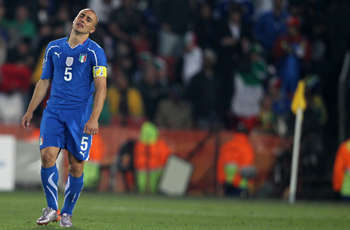 Fourth World Cup
Four players from the 2010 edition - Rigobert Song (Cameroon), Thierry Henry (France), Fabio Cannavaro (Italy), Denis Caniza (Paraguay) joined the elite list of players who have made at least one appearance in four separate editions.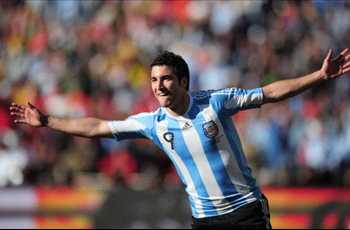 49th Hat-trick In WC History
The hat-trick from Gonzalo Higuain of Argentina against South Korea was the 49th hat-trick in World Cup history. The first ever hat-trick was scored by Bert Patenaude of USA in the 3-0 win against Paraguay in the 1930 edition.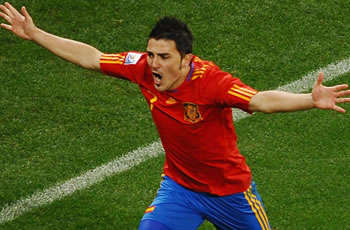 Only Behind Klose Now
David Villa's winner against Portugal not only made him one of the joint top scorers of the 2010 World Cup but also helped him overtake Thierry Henry's tally of six World Cup goals. The Spaniard is now the second highest scorer in World Cup history among players in the 2010 World Cup, behind Miroslav Klose of Germany, who has 12.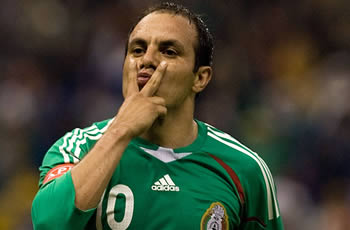 Third Oldest Scorer
Cuahtemoc Blanco of Mexico became the third oldest goalscorer in World Cup history after converting a penalty in the 2-0 win over France in the group stage. Blanco was aged 37 years and 151 days in that match.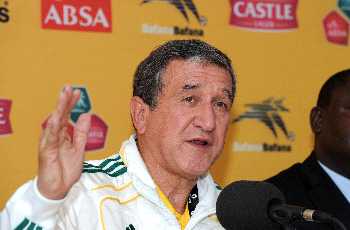 Six World Cups
South Africa's Brazilian coach Carlos Alberto Parreira became the first tactician to coach teams in six different editions. The 1994 World Cup winning coach of Brazil also equaled Bora Milutinovic's record of coaching five different nations in World Cup finals – Kuwait (82), UAE (90), Brazil (94 & 06), Saudi Arabia (98) and South Africa (10). Greece coach Otto Rehhagel also became the oldest coach in a World Cup. The German was aged 71 years and 317 days in Greece's last match of South Africa 2010 against Argentina.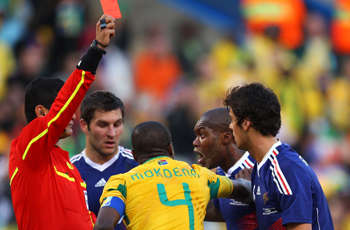 Third World Cup
Oscar Ruiz from Colombia became only the ninth referee in World Cup history to officiate in three separate editions. The 40 year old was in charge of the South Africa - France Group A match, which the former won 2-1 and where Yoann Gourcuff was sent off. Ruiz also officiated in the 02 and 06 editions.