If Kerala Blasters have developed a reputation for being stingy customers in defense, offering little change to prospective forwards from the opposing team, they have a certain Frenchman to thank in particular. Former Ligue 1 defender Cedric Hengbart has been the rock upon which Steve Coppell has gone about building his team, starting all the games for The Tuskers so far.
In an exclusive chat with Goal , the former AJ Auxerre and SM Caen defender opened up on his aspirations, thoughts on his Indian Super League (ISL) journey so far among other matters.
The 36-year-old Frenchman was an integral part of the Kerala Blasters squad in 2014, leading them to the final, before he chose to turn out for NorthEast United FC in the 2015 edition. When queried as to why he chose to leave Blasters in the second season, Hengbart claims it was more to do with the team not wanting him than the other way around. He explained, "I spoke with the club before the season started and they told me that the new coach (Peter Taylor) did not want me and he preferred to bring in his own players. So I accepted it and I knew some guys who worked with NorthEast United and they gave me an offer. Since I wanted to play in the ISL, I decided to accept their offer."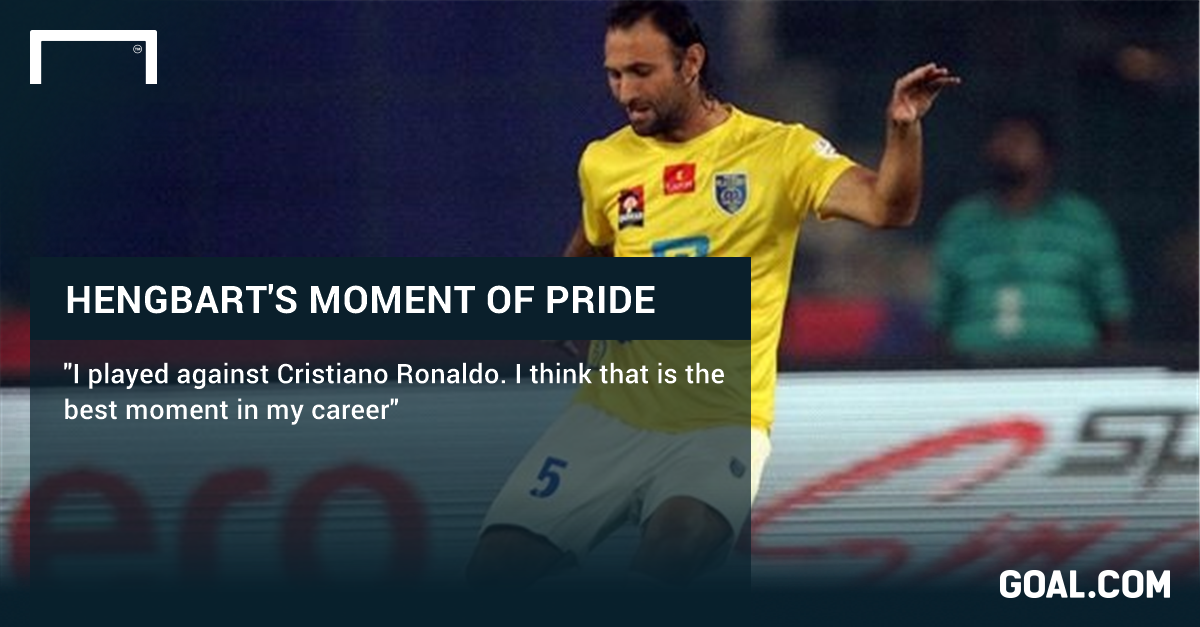 But Hengbart says he still had an affection for his first ISL side which was a key reason he chose to come back when the Men in Yellow decided to swallow their pride and decided to offer him a contract.
"During the second season, I met with the CEO of Blasters Viren D'Silva (who has now moved on) and he told me that they did a mistake by not signing me in the second season. So I don't care. Its football and these things happen. This season, in July, Kerala called me and asked me if I wanted to come back. Simultaneously, NorthEast also had a new coach (Nelo Vingada) and he preferred his own players. So, it was easy for me come back to Kerala. I left a lot of things here and I wanted to play here."
One of the cornerstones of Kerala's improved performances this season has been the central defensive partnership between Hengbart and Kerala's marquee player Aaron Hughes. Kerala Blasters have conceded just three goals in the five games the pair have started, indicative of their success as a partnership. Hengbart credits Hughes for their impressive record while giving an insight into why they are a strong defensive pair.
He professed, "I think Hughes plays just how I like. We are very similar defenders. We see football in the same way. He's very smart. I know where he is on the field without even looking at him. It's the same with him. That is why we are tight at the back. If I look to clear a ball, I know that he is behind me. So that is very important. It's also the right back and left back as well. Josu and Sandesh (Jhingan) also know that and we all work hard for the team."
But Hengbart admits that he has found it a bit hard when Hughes has not been available for selection, owing to the Northern Irishman's international commitments. While he says Sandesh Jhingan, who fills in at centre-back in Hughes' absence, is a quality pair, Hengbart also lists down areas the Punjab-born defender needs to improve.
He explained, "I try to play the same even if he (Hughes) is not there. Sandesh is a very good player but Aaron is always at the right place at the right time. This is the difference for me between them. But Sandesh is a quality player and I like to play with him. He has improved a lot."
"But he has to improve in concentration and maybe the quality of his passing. He is one of India's best defenders and you can compare him with some European defenders. But he has to improve his ball skills. He needs more quality while passing - that is very important. All great defenders in Europe will make very pass count apart from general defending. He has to improve that."
Continuing in that vein, Hengbart (who is Kerala's captain in Hughes' absence) reveals how he invariably makes it a point to help out the young Indian defenders in the squad to improve their game.
He said, "I try to help the Indian defenders out. After every match, I talk to them. I know they look to me for an idea on how we play. So, it's very important to talk to them. We do that after every match, every practice session. When they commit mistakes, I help them out and guide them because we are here to improve the Indian players. That is also one of the reasons we are here. Help the Indian players and thereby help the country climb up the ladder in world football."
The Frenchman, who has been often dubbed a warrior by his coach Steve Coppell, has never won a final in his career. He lost the Coupe de la Ligue in 2005 with SM Caen when he was an unused substitute against RSC Strasbourg. He had another chance to win a final when Kerala Blasters reached the final of 2014 ISL. But as fate would have it, he was injured and could not play in the game which Blasters lost to Atletico de Kolkata.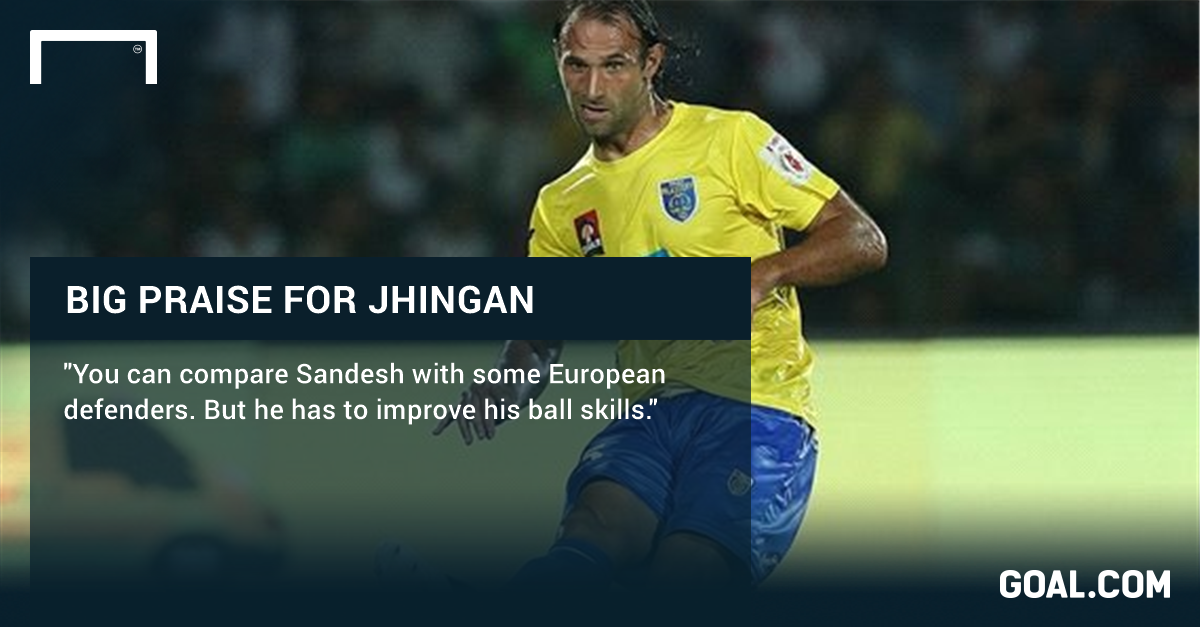 Evidently, the losses have been haunting him for a while and he makes no secret of his desire to win a trophy before he calls curtains on his career.
"Yes, I'm hungry to win a final. In my whole career, I have not won a single final. So I badly want to win one before I retire. I did not play in the two finals I was a part of. Now, I want to play in a final first. It's difficult in ISL but the most important thing is to qualify for semi-final and then try to reach the final."
The 36-year-old, who was born in Falaise in France, has contributed offensively with his goals during his professional career in France where he had also played as a right back often. But he had to wait for more than two years to get his first goal in India when he slotted home against FC Pune City earlier this season. This is what he had to say when broached on the subject.
"When you are a defender, your foremost job is to defend. But if you can help out offensively, you have to do it. The coach lets me venture forward with freedom and I like that. In my professional career, I've scored around 30 goals. So I like to go forward. Also, my goal won the team a point and the assist got us two points, So I'm happy. But it's not just me. The coach wants me go forward."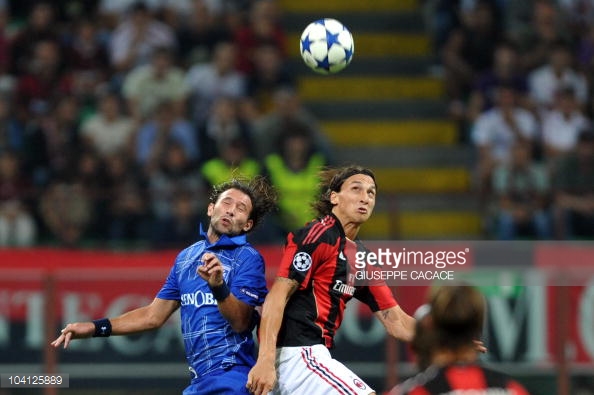 But, like his coach, Hengbart knows that attacking freedom should never compromise the team's defensive solidity. He gave his take on Kerala's philosophy this season, which has mirrored their successful 2014 campaign where they conceded just 11 goals in the league stage.
He elaborated, "My philosophy in football is that you have to be solid at the back. Even if the forwards don't score, we will get one point and we can also score from set pieces. So, I tell my forwards not to worry about scoring goals and just play their natural game. The first season was also the same for us. But it is difficult because defense involves 11 players but while attacking you have to do it within the shape of your team. Last season, Kerala leaked a lot of goals and it is vital to have a balance in your game plan."
The 6-feet-tall defender also had his take on the quality of Indian players after observing them for more than two years while also giving his take on how to develop future stars.
"In the first season, lot of top Indian players couldn't play in the tournament. But now, all the best players are in the tournament. The quality in the training sessions is there for us to see. It has improved two or three times more than how it was in the first year. It is a start and maybe in five-to-six years, the national team will become better.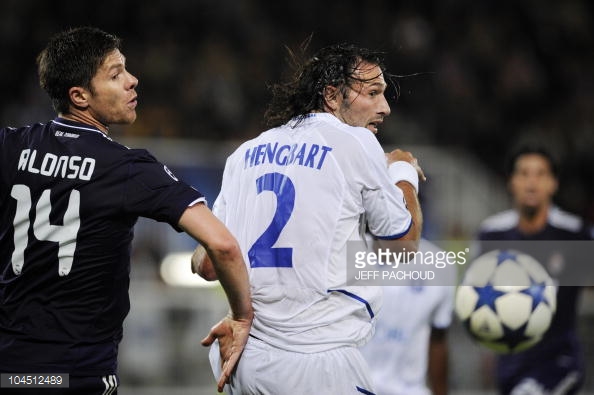 "In France, lots of academies for kids have artificial grass and it helps. But the most important part is that they train every day. You must have good pitches, yes. But the most important thing is doing it every day. By the age of 13-14 you must train regularly under a good coach. Now, they have understood this and we can see lot of ISL clubs focusing on running academies."
Hengbart made his professional debut with SM Caen where he spent eight long years before he moved to AJ Auxerre where he enjoyed a five-year spell. But the Frenchman feels the greatest moment in his career came at Auxerre when they played in the Champions League. Auxerre finished third in Ligue 1 in 2009-10 season with Hengbart a regular fixture in the side. Subsequently, they played in the Champions League against AC Milan, Ajax Amsterdam and Real Madrid. He was involved in five out of the six group stage matches, playing as the right back, including a 2-1 win over Ajax.
"It is easy. My greatest moment so far was when I played the Champions League with Auxerre. I played against Milan, Madrid and Ajax - three of the most famous clubs in the world. I also played against Cristiano Ronaldo. I think that is the best moment in my career," he recollected before signing off to go prepare himself for the next match, the consummate professional that he is.