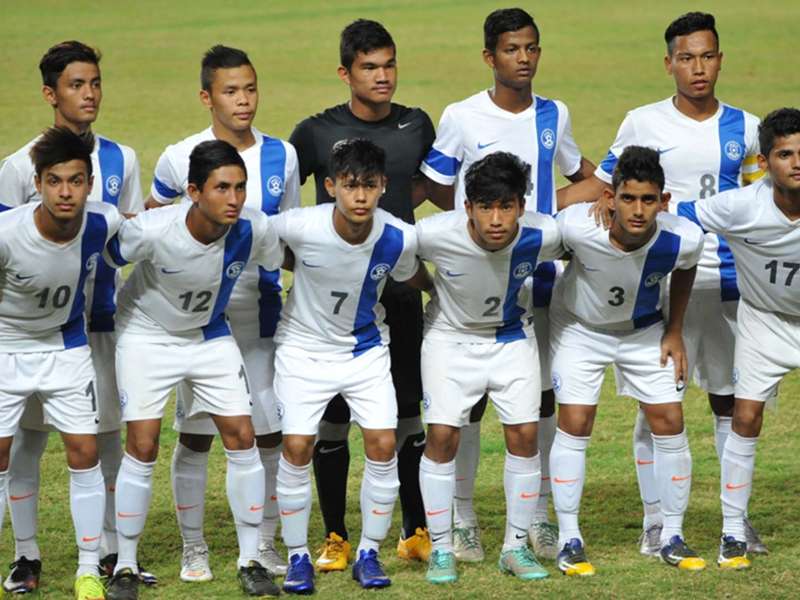 There was always going to be a blip on the playing field for the Indian national Under-17 side touring Norway and on Wednesday, 30th June, they encountered it . The Colts, who are scheduled to participate in the Asian Football Confederation's (AFC) Championships in September, 2016, as well as the Under-17 World Cup next year, were beaten 2-0 by the Norway national Under-16 team.
The match failed to set the pitch on fire, with a bout between the two sides restricted largely to the middle of the park. Yet, in the 16th minute, Aniket Jadhav's perfect cross into the box left the goalkeeper stranded, yet an unavailability of strikers to sweep the ball home, let the Norwegians off the hook.
Komal Thatal then had a brazen opportunity to haul India into the lead when he seized a Boris Thangjam through-ball, only to hand the custodian catching practice, as he latched the ball straight into the hands of the opposition keeper. The teams went into the break with nothing really separating them.
The second half got off with the same gusto, however, disaster struck for the national side inside the opening 10 minutes. Sanjeev Stalin, already on a yellow card from the first half, rammed into a tackle deemed fitting of a second yellow card and was duly sent back to the dressing room.
There on in, Norway dominated the proceedings and took the lead in the 54th minute, as Erling Braut Haland successfully toppled the defense. With India a man down, opportunities wilted and Norway were allowed to flex their attacking muscles and take control of possession.
The lead would get bigger and better for the junior Vikings, when Erik Botheim's strike doubled the advantage in the 80th minute.
The match would end with the same scoreline, 2-0, for the hosts, as Nicolai Adams' Young Tigers were forced to lick their wounds, while awaiting the next encounter.