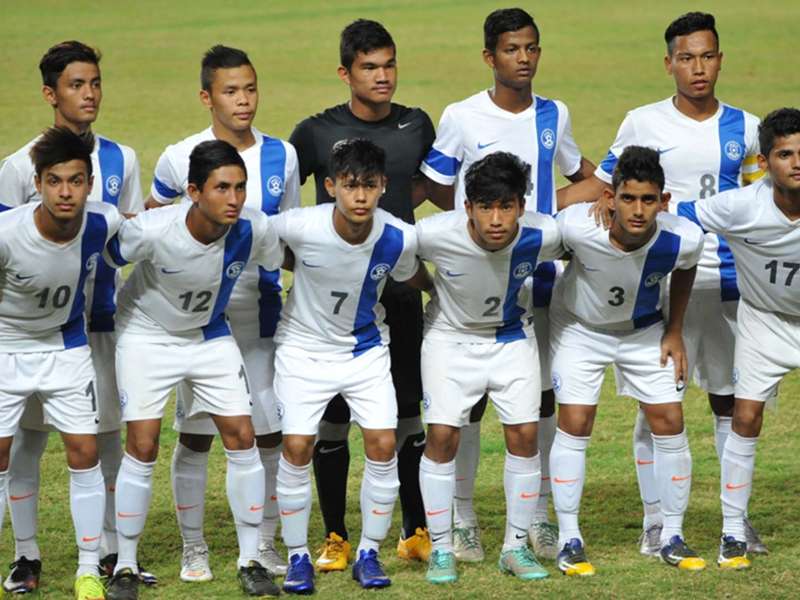 The Indian national Under-17 team, scheduled to participate in the Under-17 World Cup in 2017 unleashed a torrent of goals , as they swept aside Strømmen IF's U16 side, 7-0 at the Strømmen Stadion, in Strømmen, Norway, on 27th June, 2016.
Six second half goals certainly brought a smile onto the face of coach Nicolai Adam, who takes his side to the Asian Football Confederation's (AFC) U16 championship in Goa this year. Strømmen IF are a team that participate in the Norwegian Tippeligaen and finished 10th in the first division table last season.
The Under-17s went into the game having scored five goals and conceded just two in their previous three games, in their Norwegian exposure tour. They began with the confidence flowing through their veins and nearly took the lead as early as the ninth minute, when Sanjeev Stalin's sent his free-kick inches wide of the target.
The Colts would however snare the goal they desired when Hendry Antonay's cross into the box found Stalin, who pounced to put India 1-0 ahead on the afternoon. That's how the scoreline remained as the first half drew to a close.
The second kicked off with India looking to extend their advantage as early as possible and nearly did so in the 52nd minute. Saurabh Meher capitalized on slack defending and ran through on goal, thanks to Ninthoinganba Meetei's excellent through ball. The forward though only managed to smash it wide. However, barely a few minutes later, India's number nine Aman Chetri twirled the ball home to make it 2-0 for the visitors.
The lead would soon increase to three, as Lalengmawia stroked home in the 59th minute to end all hopes of a Strømmen comeback. Lalengmawia would go on to score his second of the match and India's fourth in the 80th minute. However, more goals awaited.
Nongthongbam Singh Joysana, a Manipuri-attacker, stroked home the ball in the 86th minute to make sure the scoreline read 5-0. India were not done yet and added two more goals, with number ten Komal Thatal and number 20 Gaston D'Silva, a defender, getting on the scoresheets to ensure India ended the match in seventh heaven, with a 7-0 full-time scoreline.