For someone whose disposition towards football may yet be climbing towards a crescendo, Aaditya Thackeray comes across as quite the cultivated whippersnaper. The Mumbai born-and-bred leader's accomplishment in heading the Mumbai District Football Association's (MDFA) and transforming the football scenario around the commercial capital certainly hasn't escaped the eye of many an observer.
Aaditya is the progeny of the Thackeray family and the grandson of legendary Maratha leader of the Shiv Sena, Bal Thackeray. The vicegenarian leads the Youth Wing of the Shiv Sena, the Yuva Sena and is constantly seen campaigning for his party on political and social casues and spreading the goodwill amongst his statesman, old and young alike.
However, the young leader has had another obsession emerge as his 'sujet favouri' on the domestic front in recent months - football's foothold in India.
Deeply contemplating on the topic of how football has to develop in Maharashtra and its capital in particular, Thackeray told Goal , in an exclusive interview, the reasons for his immersions into football and how a stadium in Andheri, a suburban district of the coastal capital could hold the genesis of Mumbai remergence as a hardcore hub of the beautiful game.
"I've got all the FIFA rulebook to read about the games and increase my knowledge. I haven't watched Premier League matches live but every night I've been up till 3-3.30 watching La Liga. My brother (Tejas Thackeray) played for Bombay Scottish and Kenkre FC. He follows Manchester United religiously. The best part is, in my first year of watching the Premier League, an underdog (Leicester City) won. So that got me hooked on to the game even more. Anything can happen in the last minute," elucidated Thackeray, when asked what made him take up the MDFA chairmanship and how he's loving football.
The dynamic leader futher revealed, "Football is a very easy game to play. all you need is a football and a ground, unlike other sports which require a lot of accessories for the contest."
With Mumbai's football development in the cynosure, the young politician has stellar plans for the stadium at Andheri. He mentioned that it shall host the Indian Super League (ISL) matches of the Ranbir Kapoor co-owned Mumbai City FC.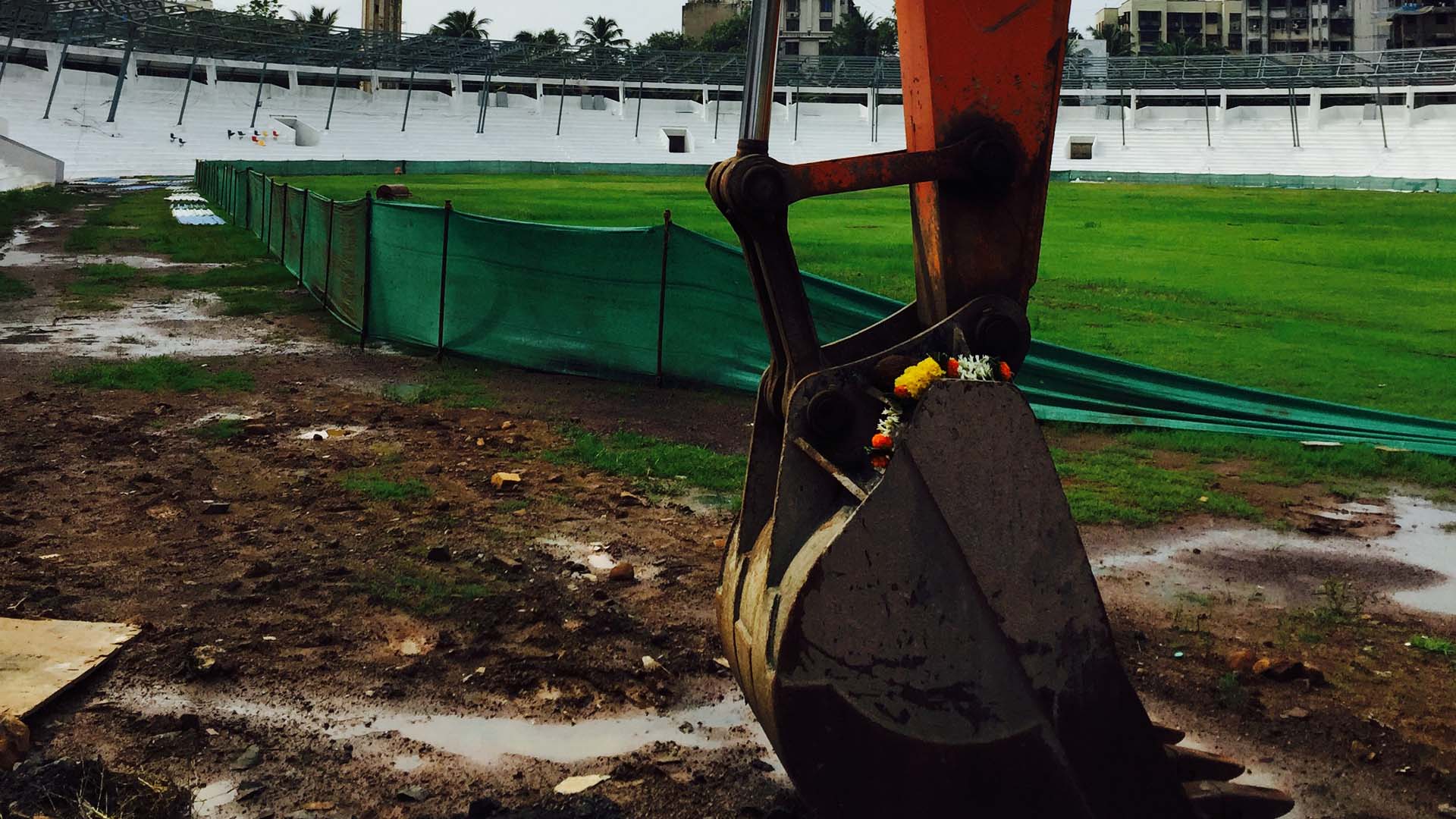 "There's no better place than this for a football ground. There's great connectivity. There are two metro stations, there's a railway station nearby and it's in the heart of the suburbs. So we said let's convert this into a proper dedicated football turf," he explained.
Revealing the scope of the gargantuan redevelopment that has been carried out at the stadium, the 'My Thoughts in White and Black' author stated, "We have taken nine months to get this redeveloped. When we started it was a slushy, muddy ground. However, now, we have probably Maharashtra's first natural turf dedicated to football. The ground is playable in monsoons as well. We have retrofitted it with perpendicular drainage pipes that facilitates quick drainage of water."
Shri Uddhav Thackeray's elder son continued, "At present we have 2000 bucket seats installed, which will be used primarily as VIP seating enclosures. I have a complete corner of the ground available with me to convert into a high capacity stand. We expect it to host 20000-to-25000 fans."
Highlighting the interior facilities of the new stadium, Thackeray believed it was of the highest international calibre.
"Inside the ground we have four dressing rooms. Besides that, we have a modern Spa, a Gymnasium, a state-of-the-art doping room as well as a referee's room. To ensure maximum visibility, we have four floodlights that have been installed as per FIFA guidelines which we received from the AIFF and Sundar Raman (CEO of Reliance Sports)," he proclaimed.
The general question would be how Thackeray juggled his personal commitments as an important party leader, and the role at the MDFA, and he himself revealed, "It wasn't easy. I used to visit here twice a week to ensure the plan was going as per schedule. For this, Vijay Patil's ( D.Y. Patil scion) help was necessary."
Thackeray has aptly named the football stadium as 'Mumbai Football Arena' which will be officially inaugurated by the All India Football Federation (AIFF) president Praful Patel and possibly Shri Uddhav Thackeray.
"Praful Uncle will officially inaugurate the stadium on June 4th and hopefully my father (Uddhav Thackeray) will be alongside us. I am trying to work on the dates. We have decided to call the stadium Mumbai Football Arena. The stands in the stadium will be named after Indian football's legendary captains. It is our way to pay homage and honour their accomplishments," proudly claimed Thackeray.
"The ground will also host Abhishek Bachchan and Virat Kohli, who will play a football game with their chosen teams on June 4th itself which will be a soft launch of sorts," announced Thackeray, who hopes to have a special unveiling of his project.