Salgaocar FC are in the news for all the wrong reasons as two, namely Sandesh Gadkari and Bijoy Basfore, of the four players, the other two being Malswamkima and Karan Atwal, have blasted the unprofessionalism shown by the club in releasing them last month after having signed a two-year contract this summer.
It was last month, following Karim Bencherifa's departure that the club asked the players to leave as their services weren't needed at the club.
"It was the following day after the confirmation that Karim will leave for Mohun Bagan (back in October) that Peter Valles (assistant coach) told us that the club is planning to release a few players."
"On November 15th, we were called into the office and told that we aren't needed at the club anymore," Gadkari told Goal.com.
The four players were paid salaries until January and were asked to look out for other clubs after their two-year contract was terminated.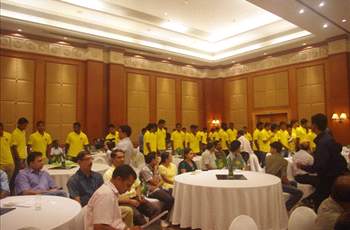 Case of poor transfer policy by Salgaocar?
"We are still in talks with clubs and haven't yet managed to crack any. What has happened is certainly wrong. Over the summer, I was praised highly and signed by the club. In the Federation Cup, the coach (Karim) took 22 players and thereafter since we played away games, those players were registered in the I-League too.
"We were back in Goa and never really got a chance to prove ourselves once the coach returned to Goa as by then there was news of him joining Bagan," elaborated Gadkari.
Basfore questioned the importance of signing a two-year contract with Salgaocar FC as the club holds the right to rescind it as per their whim.
"What they have done to us is certainly unprofessional. Today, we are without a club and just because the coach thought we aren't fitting into his plans, you cannot release us mid-way through the season. It's a case of poor transfer policy by Salgaocar FC."
"If we play well for a year and want a release, they create problems in the transfer stating that we are contracted to them. But when they want to release us, they can do whatever they wish. It's not that we didn't play well. It's because we played well that Salgaocar offered us a contract in the first place. So now that you are not registering us in your roster for the I-League, is that our problem? This is how Salgaocar FC play with a player's career," said Basfore.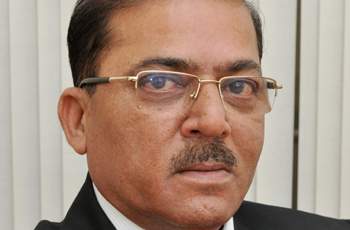 It's nothing personal, says Gomes
The players agreed that they were in the wrong given that they didn't have a copy of their contract, something which they deeply regret and have learnt a lesson for life.
Salgaocar FC general secretary, Raj Gomes explained that the decision to release the players was in their best interests as they would find a club where they could avail better opportunities.
"I called them (the players) and explained that your contract is with us for two years but you won't be seen in the I-League. And since you are not registered with us for the league, your future will further be going down. I also said that we can keep them but the best thing is that we will pay them three months salary until the next transfer window closes. Only Malswamkima said that he was going because Peter Valles didn't like him. I told them that their future is most important to them and hence they must join a club where they can make it into the first 18 at least," Gomes told Goal.com.
"We had 49 players with us this season. It's a big squad and difficult to maintain and hence we reduced the number. We don't want to hurt these boys. It's nothing personal as we feel that they should get a chance," he added.
Incidentally Salgaocar have added Charan Rai to their roster for the rest of the season.
Gomes mentioned that Salgaocar, as a policy, does have certain legal clauses in the contracts of the Indian players which hands them the right to curtail the wages of the players by 50%.
"We have the right to curtail 50% of the salary if the player doesn't make it into our first 18 consistently for a certain period. This is applicable in all the contracts with our Indian players. We haven't cut the salary but have in fact paid them compensation until January," he explained.
It must be noted that FIFA's regulations on terminating the contract are in direct contrast with Salgaocar's policy.
According to clause no. 16 of the FIFA regulations on the status and transfer of players, "A contract cannot be unilaterally terminated during the course of a season."
Also it is the player who has the right to terminate his contract with the club if he isn't getting a chance to play and not the club, unlike what's been evident in Salgaocar's case.
"An established professional who has, in the course of the season, appeared in fewer than ten per cent of the official matches in which his club has been involved may terminate his contract prematurely on the ground of sporting just cause. Due consideration shall be given to the player's circumstances in the appraisal of such cases. The existence of sporting just cause shall be established on a case-by-case basis. In such a case, sporting sanctions shall not be imposed, though compensation may be payable. A professional may only terminate his contract on this basis in the 15 days following the last official match of the season of the club with which he is registered," as mentioned in clause no. 15.
The clubs do have the right to terminate the contract with a player if they do have a "just" cause but in those cases, no compensation is provided to the player.
Given that Salgaocar have indeed compensated the players in question translates into the fact that they didn't have justa reason to release the players' mid-way through the season.
"A contract may be terminated by either party without consequences of any kind (either payment of compensation or imposition of sporting sanctions) where there is just a cause," as mentioned in clause no. 14.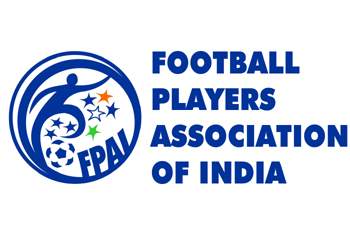 FPAI ready to help the players
Bhaichung Bhutia, President of Football Players' Association of India (FPAI), stated that the clubs do not have the right to rescind a player's contract on sporting reasons.
"You are not allowed to have a contract on performance. Players must seek advice from FPAI before signing contracts and they must always insist on having a copy of the contract with them," he opined.
Bhaichung, who is part of the I-League Professional Football Clubs Association (IPPCA) of which Raj Gomes is the president, has asked the clubs to start following the model contract prepared by the FPAI as soon as possible.
How do you stay up with football when on the move? With http://m.goal.com –your best source for mobile coverage of the beautiful game.