With several of our followers demanding a series to highlight the next group of talented Indian players coming through the system, Goal.com has started a new scouting series, in which we bring to you the profiles of players who have taken their first steps into the professional circuit recently or who have the potential to be future stars of the game in India.
Today we have a look at Royston Dsouza, a young upcoming midfielder who plies his trade for Air India FC in the I-League.
Age - 21
Date Of Birth:- 20/10/1990
Position - Midfielder
Height - 5'5"
Weight - 62
I-League debut – Royston came off the bench in the very first match of the season against Mumbai FC to make his debut in the I-League. Having impressed, he was handed his first start in the second game of the campaign against Churchill Brothers.
Good Qualities – Quick feet, good dribbling skills, nice touch and ability to find space.
Needs to improve on – Physical aspects need to be worked on as well as his ability to dictate play from the deep
A Bit Like – With his good close control and movement, he reminds one instantly of Beto, the skillful Churchill Brothers attacking midfielder.
One of the prime reasons behind Air India's resurgence this year has been Santosh Kashyap's ability to locate talent amongst youngsters and get them to perform at their best.
Players like Manandeep Singh, Collin Abranches, Santosh Gadkari and Rahul Bheke have all blossomed under Kashyap's guidance this year.
Goal.com has a look at one such player, who is beginning to realize his potential at Air India.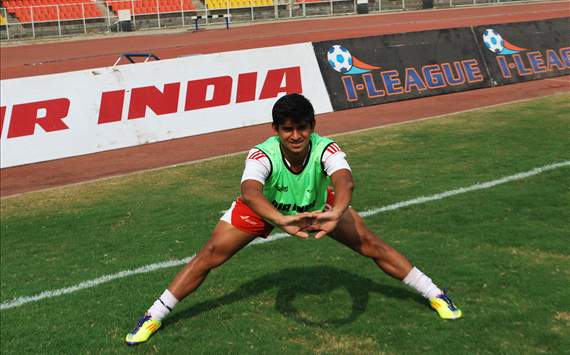 The Youngster Got His Big Break Under Santosh Kashyap At Air India...
An attacking midfielder by trade, Royston is a "possession" player, who unlike many Indian midfielders doesn't hide from the ball. With quick feet and nice dribbling skills as well as a good touch, he can always create space for himself.
This comfort and confidence that he exudes on the ball is what really marks him out as a prime talent for the future.
Perhaps a reason for his refined abilities on the ball is the fact that unlike most players in the league, Royston started playing football under a coach's guidance at the age of just six and a half, when he started off as a striker.
He was instantly chosen for the U-10 team of his school, Don Bosco, Borivali and from thereon started his football journey, which saw him represent Maharashtra at the U-16 level, as he progressed through the age groups.
Also an adept hockey player until he reached the 10th grade, it was then that he decided to concentrate just on football. Prior to that he never thought he could make a career out of it.
It was only when he joined Mahindra's U-19 team in 2008, where he was converted into an attacking midfielder, that he actually realized that his dream of being a professional footballer could come true and hence started devoting more and more time to the game.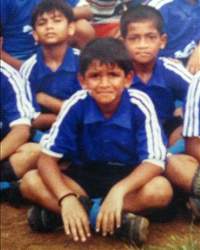 Started Off At The Age Of Six And A Half...
After playing in the 2008-09 season in the Mahindra U-19 team, Royston joined the Bengal Mumbai FC for the next season, but it was a disappointing one for the player, as the team did not register for the I-League division 2, though the lack of football allowed him to complete his graduation.
It was after this that Royston came for the Air India trials in August 2011, where after 5 days of rigorous training, where the coaches had a look at all the trialists, the youngster was informed that he had won a contract with the club for the coming I-League season.
He duly went on to make his debut as a second half substitute against Mumbai FC in the very first game of the season and then started the next game against Churchill Brothers.
Ever since then, he has slowly but surely started cementing his place in Air India's squad, though it was during the E.K Nayanar Memorial Gold Cup, during the recent break in the season that he came to the fore, with a brilliant strike in the semis which helped his team in reaching the final, before he found the back of the net with a peach of a volley in the title clash too, which his team ended up losing.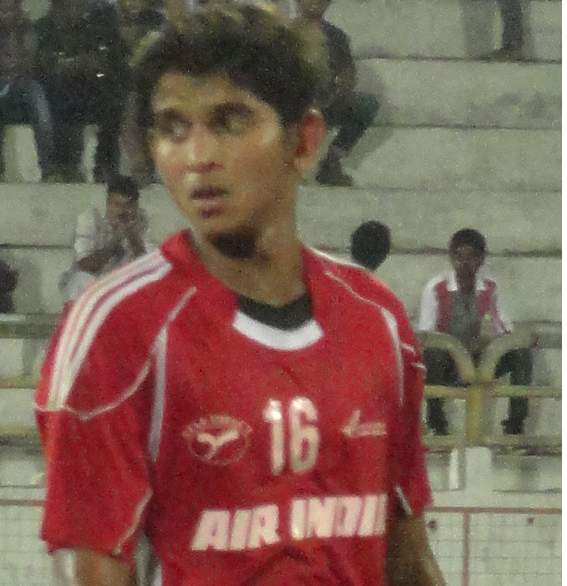 Needs To Work On His Physique To Reach His Potential...
A complete football buff, while he does idolize Steven Gerrard due to similarities in the position they play, he as such has no favourite football club or player, but enjoys watching all the football games that he can, without taking sides.
While he has already started gathering promising reviews, the player is still unsure of where he shall be playing in the future. Royston told Goal.com, "My future is still undecided. I am still concentrating on this season for Air India. What happens later, we shall see then. If I want to renew my contract (with Air India), I can at the end of the season."
And it indeed might be a rosy future ahead for the youngster, but while his touch and dribbling abilities have him marked out as an upcoming possible International prospect, he must work on his physique, so that he isn't bullied off the ball in a physical league like the I-League. Also he must learn to dictate play from the deep as well as looking to improve his long range passing and vision, which though should improve as he garners more experience.
What Santosh Kashyap, his coach, has to say -
"He is a very talented boy, very skilful. He was at Mahindra United U-18 too under me and he was brilliant when we won the Super Division in Mumbai in the U-19 level. He is also a freekick specialist."
"Definitely he has the talent to be a great player. He has a brilliant offensive game but needs to work on the defensive aspects. He has gradually improved as the season has progressed and was brilliant in the game against Mohun Bagan. He is definitely the future of Indian football."
How do you stay up to date with football when on the move? With http://m.goal.com – your best source for mobile coverage of the beautiful game.