The Football Players Welfare Association (FPWA) organised a three day football awareness camp from June 30 to July 2 at the Delhi Public School (DPS) in Athwajan, Srinagar.
FPWA President
Mehrajuddin Wadoo
led the camp that got an initial response of 35 students on the first day.
Talking about the camp, the 27-year-old informed
Goal.com
that the main aim of the camp was to help increase boys' interest in the sport and to provide them with basic knowledge.
"This camp is to provide football awareness to the players of the valley. The main aim is to educate the boys and to give them the basic training that could be beneficial in their future."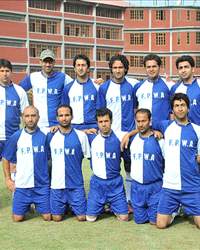 Along with Wadoo, the FPWA staff comprised of coaches Sajid Yousuf Dar, Hilal Rasool Parray, Shanulbashir and a professional physiotherapist Asim.
Wadoo went on to thank the school authorities for their support and marked plans for another camp scheduled for Monday in his hometown Kashmir.
"We are currently doing these programs in schools. We already had the camp in the Delhi Public School who have been very co-operative in providing us with their field. The boys are very talented and we only need to groom them.
"Now we are contacting more schools and the next programme is in Kashmir from Monday for three days in a school called Green Valley. It is one of the best schools in the state and it has a very good infrastructure for sports," he further informed.
In addition to that, Wadoo spoke about the tie-ups with Kerala Academy and one in Portugal also in the pipeline.
"There are ongoing tie-ups with the Kerala Academy and also a Portuguese one too. We're working on it and these things take time.
"We also have an agreement to have an academy in Kashmir. I hope it will all work out as it will be great to have a football academy in Kashmir," he noted.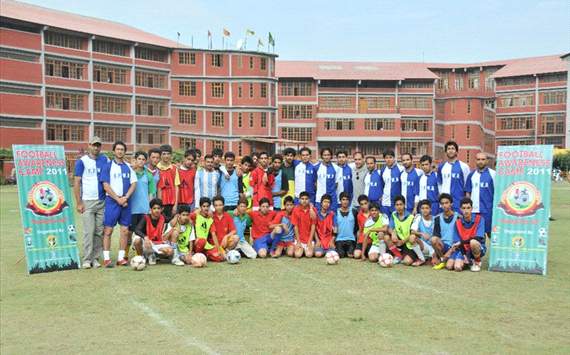 The former
East Bengal
defender has signed for
I-League
champions
Salgaocar SC
for the coming term and hopes to excel in the 2011-12 season.
"I have played in Goa for Sporting Clube de Goa in 2004. I think it's not a new place for me as I travel to Goa a couple of times in a year. I'm looking forward for doing the best for my team and I hope to have a successful season," said Wadoo.
Asked whether he expects to see himself back in the Indian national team, the Kashmiri hints that only his I-League performance can get him back into the national squad.
"No idea as yet (of coming back in the India seniors). It depends on the coach (Armando Colaco) also. I think, if I want to be back, I have to perform in the I-League," he opined.