---
I-LEAGUE SPECIAL | BY SWAPNANEEL PARASAR

Follow @Swapyo on twitter
---
Ahead of the new I-League season, Goal analyses the teams in India's top-flight and in this piece, we focus on the side from Mizoram.
| | |
| --- | --- |
| | AIZAWL FC |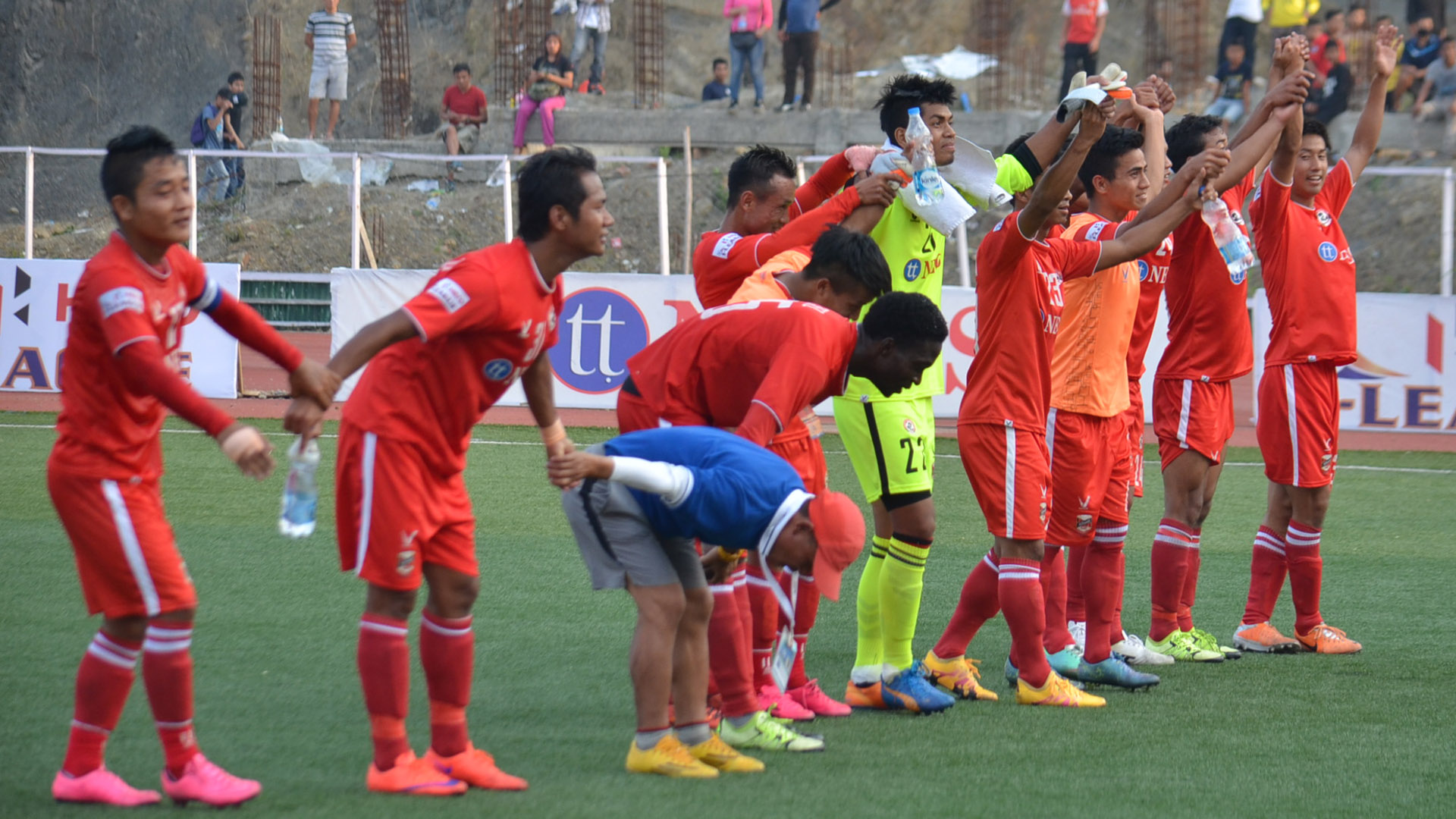 Last season's performance: (Finished 8th; second-last)
Aizawl FC might not have come anywhere close to winning the I-League in their debut season, but they won many a heart with their spirited performances throughout. Initially relegated in lieu of DSK Shivajians' immunity, the All India Football Federation (AIFF) reinstated Aizawl after the pull-out of the Goan clubs.

Out of the 16 games Aizawl played, the 2-1 win against Kolkata giants Mohun Bagan at home was the most memorable one and rightly so. Their defense was bullied away from home, but they managed to register four wins, four draws before succumbing to eight losses as they finished eighth with 16 points.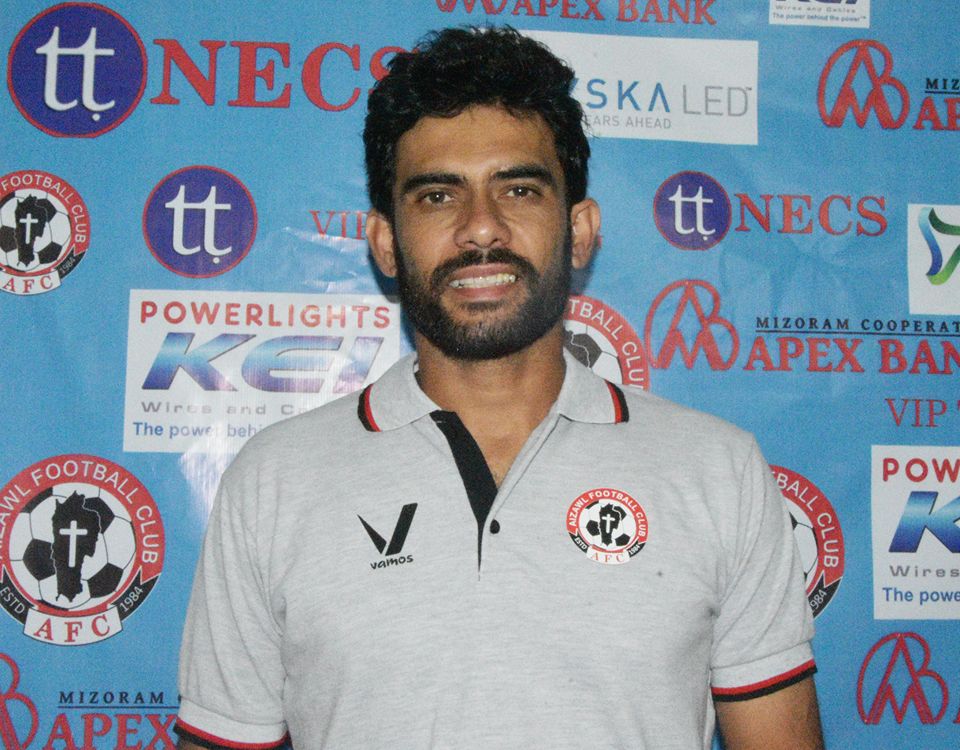 After spending all of his playing and subsequent coaching career in Mumbai, Khalid Jamil opted for a move to the far-eastern territory of the nation with Aizawl FC. The Kuwait-born former India international joins the club after Jahar Das chose to go back to age-group coaching, despite leading Aizawl to the final of the Federation Cup last season.

The 39-year-old Jamil boasts of a long-standing experience in the I-League both as a player and as a coach. The former India international had played for the likes of Air India, Mahindra United and Mumbai FC before coaching the Yellow Brigade for almost a decade.
After being released from Mumbai post an unsuccessful Federation Cup campaign, Jamil will be expected to repeat, if not better, to propel Aizawl to at least a mid-table finish.
The former midfielder has never seen his side get relegated but seldom has he not spent a season in the race for the same. Aizawl can expect a sturdy brand of football without much of pomp.

Aizawl could not retain their top scorer Joel Yinka Sunday as the Nigerian fancied a move to Minerva Punjab. In his place, Ivorian Kamo Stephane Bayi joined the club after plying his trade for Salgaocar in the Goa league following a stint at George Telegraph in the 2016 Calcutta Football League (CFL).
To compensate for the absence of Emmanuel Chigozie, the Reds have brought in Eze Kingsley Obumneme. Mostly known for his time in the CFL, the Nigerian will be expected to fill in a similar role in the centre of defense.

Khalid Jamil has also brought in his own muses from Mumbai FC. Jayesh Rane and Ashutosh Mehta, on loan from Chennaiyin FC and Mumbai City FC respectively make the long quest to the north-eastern hills. Their Asian quota is completed by Syrian midfielder Mahmoud Al Amna.
Jayesh, a winger by trade, is a Mumbai FC youth product and it was Jamil who gave Rane his first taste of professional football just like Mehta.

The biggest loss for the Mizoram-based club will be losing central midfielder David Lalrinmuana to East Bengal.

A sour display in the local Mizoram Premier League (MPL) meant that mid-season signings Bright Mends and Benjamin Eniwo were shown the door out and along with it we saw a host of departures from last season's personnel. Zohmingliana Ralte (aka Zotea) has joined from DSK Shivajians as Ricky Lallawmawma went the other way. Lachhawnkima, Fanai Lalrinpuia and Lalbiakhlua have parted ways with the club.

One of the stalwarts of last season, custodian Soram Poirei, who played for Delhi Dynamos in the ISL, has not returned to the club. Albino Gomes from Salgaocar joins to fill in the void.

Other domestic reinforcements include former Rangdajied striker T. Lalnupuia (aka Bawihpuia), R. Laldanmawia (aka Temama) - winger from Chanmari West FC, midfielders H. Lalmuankima from Chhinga Veng and V. Laltanpuia (aka Tri-a Vanchhawng) from Mizoram Police FC to bolster the Mizo flavour in the squad.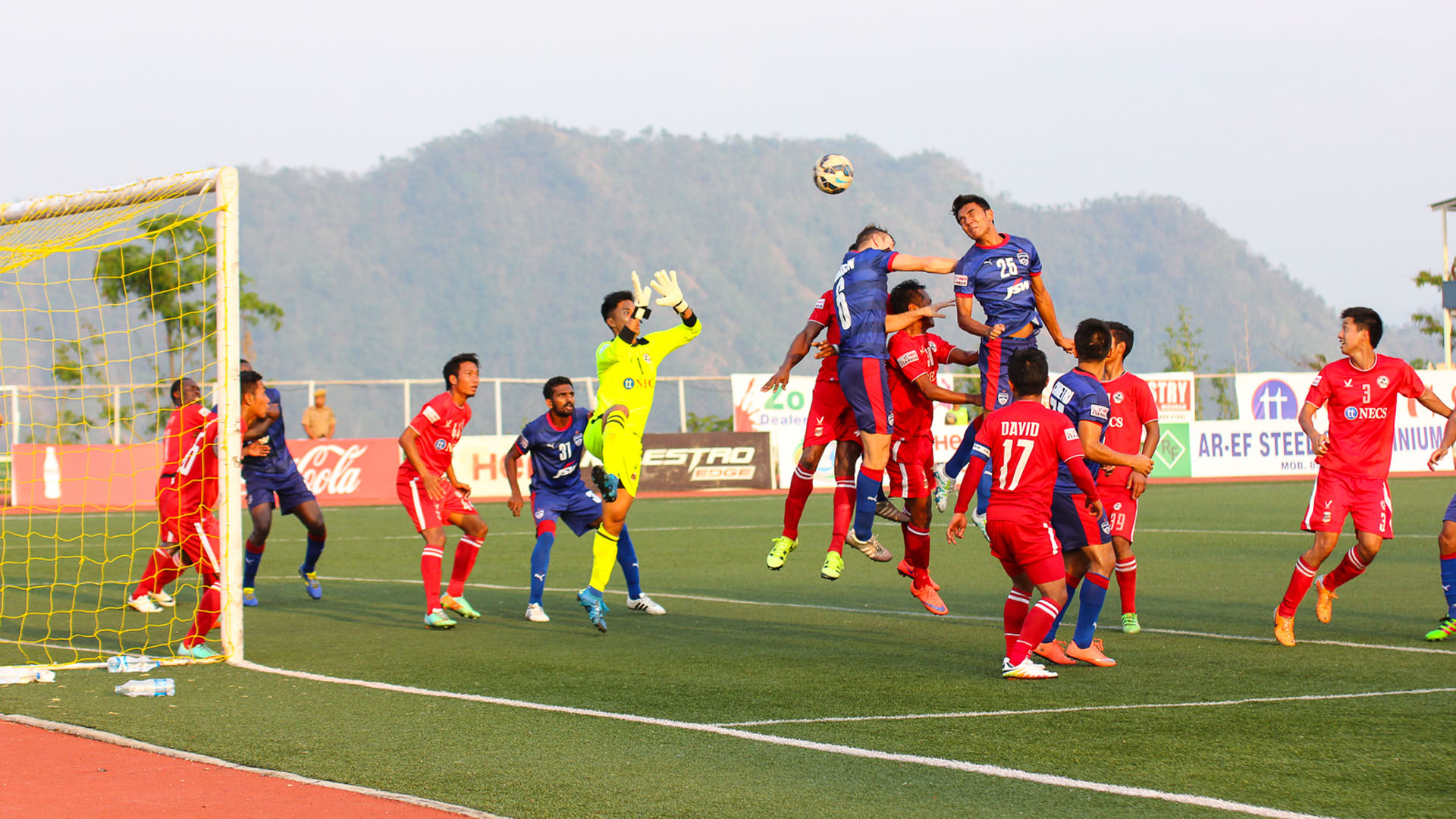 Last season, Manuel Retamero Fraile instilled a culture of short passing and possession-based play which took inspiration from his Spanish roots. However, results weren't positive and his sacking saw Jahar Das take over the reins and achieve a respectable finish.

What they lack in experience at the highest level, they make up for it in an enterprising and eye-appealing manner of football. But Aizawl suffer when the ball is not at their feet and giving away second balls has always been a thorn in the side's game play.

With the arrival of Khalid Jamil, that is one problem the coach would like to address - which means a less attractive style of play but would help them garner points.

For a start, Jamil would have to totally revamp tactics as shown by the humiliating ouster from the MPL in the semi-finals prior to his arrival only dent confidence.

At the back, Albino Gomes will be obviously numero uno even though Zothanmawia has impressed lately. Ashutosh Mehta and Lalruatthara will be the preferred full-backs. Lalramchullova and Lalrinzuala Khiangte would contest to feature alongside Kingsley Eze in a four man defense.

With former Sporting Goa midfielder Mahmoud Al Amna marshalling troops, skipper Rohminghtanga will be expected to lead from the centre of the pitch. H. Lalbiakthanga (Biaktea) and either of Zoramthara or H. Lalmuankima will be eyeing a place in midfield.

The presence of Jayesh Rane and the retention of wide players Albert Zohmingmawia and Brandon Valpuia will go a long way in ensuring pace and trickery down the flanks. The African pairing of Stephane Bayi and Alfred Jaryan will the key to unlock opposition defences and get the goals.

Striker Jonathan Lalrawngbawla and midfielder Lalawmpuia Hnamte are coming into the I-League on the back of a decent performance in the MPL. It will be interesting to see what brand of football the players adapt to under a coach whose tactics are known to be different than to the fast paced football the Mizoram players are used to.

| | |
| --- | --- |
| | MAN TO WATCH - ALFRED JARYAN |
Even before last season began, Jaryan was earmarked to be the focal point of Aizawl and that is what exactly happened. The Liberian put to use his vast knowledge of Indian conditions and popped up with crucial goals early on in the league.

The 29-year-old was running a solo ship as Atsushi Yonezawa failed to make a mark and Joel Sunday came in late to lift fortunes. Jaryan's partnership with Sunday excelled as the former turned provider for the lethal Nigerian and that is what is expected from the pairing of Jaryan and Bayi this season.

Jaryan would be comfortable in any attacking position be it as a withdrawn striker or a left winger. His motive will be to run the engine without any glitches as Jamil would prefer Bayi as the goal-getter upfront.

Aizawl FC have all options open - from a top five to a bottom of the table position. Apart from the Kolkata clubs and Bengaluru FC, most teams stack up pretty similarly but it will be down to the experience of the coaches - and Aizawl seem to have that in their arsenal.

An over-riding factor from last season - inexperience; will cost them points here and there but if they can find goals in regular fashion, top five won't be a distant possibility.

Higher aspirations aside, it will be important for Aizawl to take it step-by-step and stave off relegation into the mysterious all inclusive three-tiered league system from next season which is being mooted to be implemented come 2017-18.