Collin Abranches voice carries a very conspicuous timbre of disappointment as he reflects on a year that hasn't carried him to the highs he expected. Yet, like any footballer eager to end a sodden trudge through the multitude of lows in a career of promise, he is eagerly awaiting his next chapter in the tome of Indian football.
The 24-year-old Abranches, a native of Mumbai's hustle and bustle environment, was left in limbo last season. He failed to renegotiate favourable terms on his Mumbai FC contract, which led to him eventually sailing away from the commercial capital's franchise. Disastrously, the versatile defender couldn't nail down a berth at any other club in the domestic landscape, ending up as spectator for the large part of the 2015-16 I-League season.
The 2014-15 I-League season wasn't a particularly blossoming time for the young Abranches, who has no relation with Joachim Abranches of East Bengal and FC Pune City, either as he amassed just four appearances under then manager Khalid Jamil. This seemed in stark contrast to the lad who had graduated from the Mahindra United Academy with honours to boot, under present Mumbai FC boss, Santosh Kashyap.
Then, Abranches was an adventurous left-back, capable of setting the tone down the wing for his side. He had pace that was rarely matched on the turf, was ambidexterous and was rated very highly by David Booth, the former manager of Mahindra United and Mumbai FC. It was for no reason that the English man was enthralled with talent of the whippersnapper and claimed, "Collin Abranches is a one-of-a-kind talent."
Abranches' career really swooshed to a high under Air India coach Kashyap in the 2010 season of the I-League. The Mumbaikar made 54 appearances in two years for The Pilots, and bagged eight assists, scoring two.
In 2012, with the dissolving of Air India, the Greens of Salgaocar stepped into sign the adroit then 22-year-old. He made 26 appearances for the Goan club in a single season that saw him make two assists and score another goal.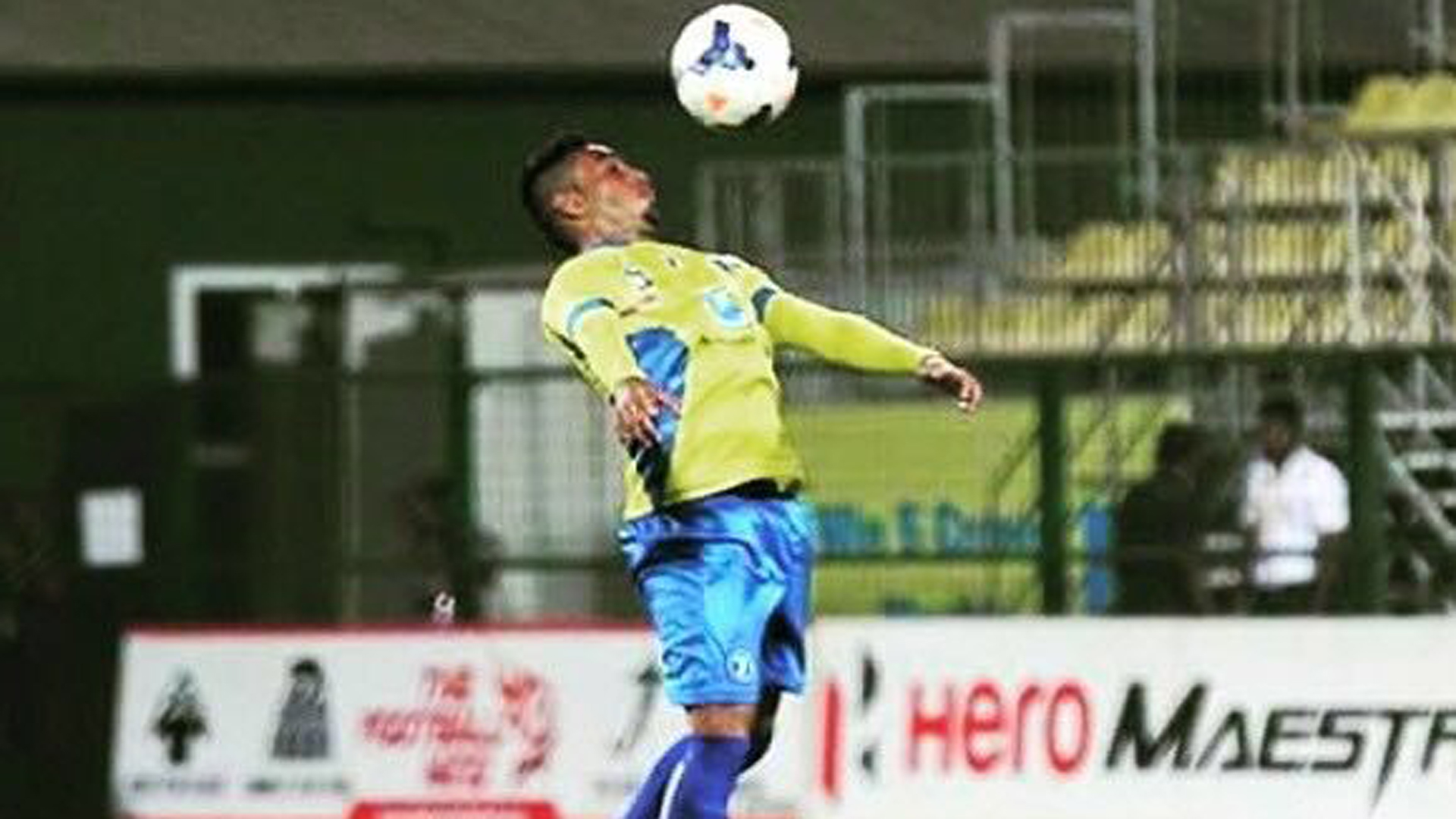 It was here that Abranches largely occupied a right-back berth, one that he would make his own at his next destination Mohammedan Sporting. He signed for the Black Panthers in 2013. He would go on to make 30 appearances in a poor season for the Kolkata-based club that saw them relegated from the top flight.
However, Abranches had a stand-out season of sorts, assisting seven goals and scoring one in the process. The biggest highlight of his career was lifting the Indian Football Association's (IFA) Shield trophy in 2014 with Mohammedan. Having seen enough of the youngster, Mumbai nipped in to bring their boy home, yet it turned out to be a nightmare of sorts for the lad.
Now Abranches hopes for a new lease of life have been answered and he's signed on for Ozone FC, a Bangalore-based club who have won the local BDFA Super Division in their debut season.
"This is fantastic news for me. It is, in truth, a second chance and one that I intend to take with both hands," revealed an overjoyed Abranches, sniffing the great opportunity at hand.
Reminescing on a tough year that has passed him by, the former Mahindra United academy graduate elucidated, "It was unfortunate that no club looked to recruit me last season. But that's in the past now."
"I am now looking forward to a new spell at Ozone FC and I want to prove myself," he concluded.
One will hope that Ozone will look to now pump some much needed oxygen into Abranches' career.