Shrinivas Dempo, who serves as the chairman of Dempo SC, stated that he too is mulling over their participation in the I-League after fellow Goan clubs, namely Sporting Clube de Goa and Salgaocar FC, opted to not be a part of India's top division league next season.
The above mentioned three Goan clubs met last weekend and discussed the various options in front of them after the All India Football Federation (AIFF) and their marketing and commercial partners IMG-Reliance, revealed their roadmap for Indian football last month.
The FC Goa co-owner and vice-president of the AIFF mentioned that while Dempo could pull out of the I-League, they would still continue to participate in the Goa Pro League, Durand Cup and other competitions.
Goal: Sporting Clube de Goa and Salgaocar FC have decided not to ply their trade in the I-League next season. As a fellow investor in the I-League, what are your initial thoughts?
Shrinivas Dempo: My immediate reaction is that it's a very sad day for Goan football. If these two teams are withdrawing, then you know the entire contribution that Goa has made towards Indian football is, you know, sort of (lost). Salgaocar is a six decade old club which cannot be forgotten and there must be genuine reasons why they're backing out. They have sustained this sport for so long, both the clubs. You know, we've also been trying to sit across and see (what is to be done).
The last plan that we got and future plan for Indian Super League (ISL) and I-League clubs, it becomes pretty difficult to justify the sort of investment that is made to sustain in the I-League.The kind of investment that we are going to make and the kind of returns that are anticipated with the relegation to division one or division two, whatever it's called; and the chances of promotion are very slim.
I have stakes in both, the ISL and I-League, and they are played on entirely different basis; the model of tournament is completely different. So, it is going to be very challenging. My initial reaction in terms of continuation (in the I-League) for Dempo, I would be inclined to follow the other Goan clubs. We are yet to come and formally make a decision. I'll have to sit with my management and (make a decision). We are to consult with AIFF, but based on the current model, the future looks very challenging.
Goal: So, Dempo SC is also likely to pull out of the I-League?
Yes, based on (their decision and the current model), we may also follow the same pattern.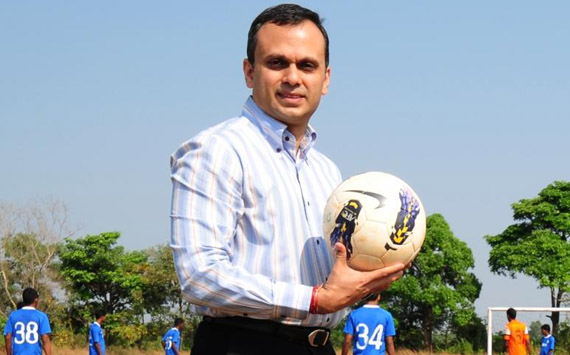 Goal: What's the future of Dempo players in that case?
No, we will continue. I mean, you know, it's not that we are withdrawing the team. Even if we withdraw from the I-League, we are yet to decide on that formally; even then the team will continue because we'll have to compete in all the other tournaments - Durand Cup and if they allow us to play in the Federation Cup. The Goa league is there; we'll also focus on youth development. You know, the intention is not to withdraw from football.
Goal: There are players who are still hopeful that Dempo are still in the I-League on account of winning the second division and hope that they could sign for Dempo. What's your message to them?
You know, I've yet to get convinced. That is why I'm taking the weekend to decide. What do we achieve by telling the players that we'll play only for one year and (see) where do we land up the next year. So, that's the real challenge.