Nandan Piramal, the dynamic director of Pune FC, explained as to why the Red Lizards are tilting towards a youth policy after having finished runner-up last term.
Several players such as Jeje Lalpekhlua, Subash Singh, Sukhwinder Singh, Chika Wali, James Moga, Boima Karpeh amongst others have been released as the club embarks to a new era under Mike Snoei, who was unveiled as their head coach last week.
And it's not just Pune FC but several other teams have followed in their footsteps by roping in young players over the experienced ones.
"I can't speak for others but from our point of view, we were relevantly quite successful over the last three or four years. Last year especially we came second. But we questioned as to where were we going. We really want to develop football in a longer term. We want to develop PFC in a way of playing and a culture into the team. We thought it's a good time to do so from a position of strength.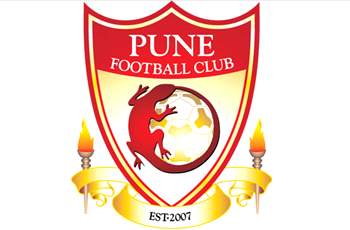 Kept only those who we wanted to

"I think we have a lot of the players from last term who left but 90%, honestly I would say, are players whom we didn't want to re-sign. I think it's not that players have left us because they wanted to go elsewhere. It was a tactical decision from our point of view," Piramal explained Goal.
The Piramal scion stated that the idea to rope in Snoei was to ensure the smooth transition of their academy players into the senior team given the experience the Dutchman brings on the table having worked under the high profile Henk Ten Cate in Europe and Asia.
"With our new coach Mike (Snoei) coming in, he has an emphasis on youth. He has developed young players all over the world, including Asia. We felt it was the right time to make a push. Our academy has done well over the last two years. We have won the U-20 I-League for two seasons. So we felt it was a good time to give these young players a chance. We talk a lot about youth development. It's not just for the sake we are doing it. It's because we want players that we have developed, coming from our system to go into our senior team."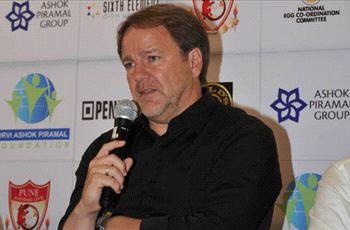 And so with Mike Snoei in the fray...
The head of the entertainment and business of the Ashok Piramal Group mentioned of how Pune FC have established themselves in the top flight Indian football over the last four years.
"Our aim in the first year in the I-League was to establish ourselves and to make sure that we don't get relegated. The second year we thought of sustaining ourselves. The third and fourth year, the idea was to push towards the title. As it happened, we came third in our first year, fifth in our next two and then we came second. We have kind of established ourselves. We have been there at the top. But we have done it with a lot of players who had experience in the I-League. Now we felt was the right time to develop our own players and take them through. We still expect to be in the top."
Piramal stressed that they had held onto the mainstay of their side from last season and want to build their team around them.
"Some of our bigger and more recognizable faces have left but we have also retained the strong foundation of the team. If you see the team, our defense is pretty much the same. We will add a new foreigner. We felt that there is a lot of value for foreigners and we can get a really top class foreigner as a replacement. We have retained Arata (Izumi) who is an integral part of the midfield; we have got Douhou (Pierre) who was close to being the Player of the Year. So the spine of the team is still the same."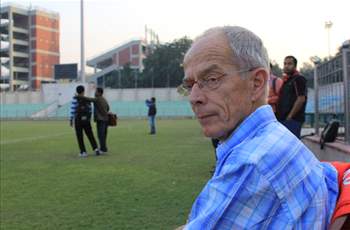 Rob Baan is a fan of...
The All India Football Federation (AIFF) technical director Robert Baan shares the example of Pune FC each time one puts in a question on how a club must be run in India. With the 'professional' word being attached to them in their short span in Indian football, Pune FC are known to do things differently, as illustrated in the criterion they have for the foreign players.
"Our foreigner strikers, we are looking for someone new. One of thing that's important about the foreigners is that they need to be leaders. A lot of the times the foreigners are the highest paid players but they are the worst trainers. They don't turn up and are undisciplined. We wanted foreigners who are professionals and shall play well. The Indian players can also see how it is to be a good professional. It is important that foreigners bring the right focus and thought process to the team."
Piramal pointed that it is vital for them to test their young players as it would enable to gauge their progress made by their academy.
"We have promoted some of our young players and we feel with Mike coming in, it will be a good opportunity for them as well to learn from someone who has so much experience. And it gives us an opportunity to test how our academy has done. We have developed players at the U-19 and U-20 level and they have done really well. But now, taking the step up, can they deliver and it also gives our academy staff some feedback (on whether) these guys have made it and haven't. So it helps us improve what we are already doing. We are looking at really more long term perspective."