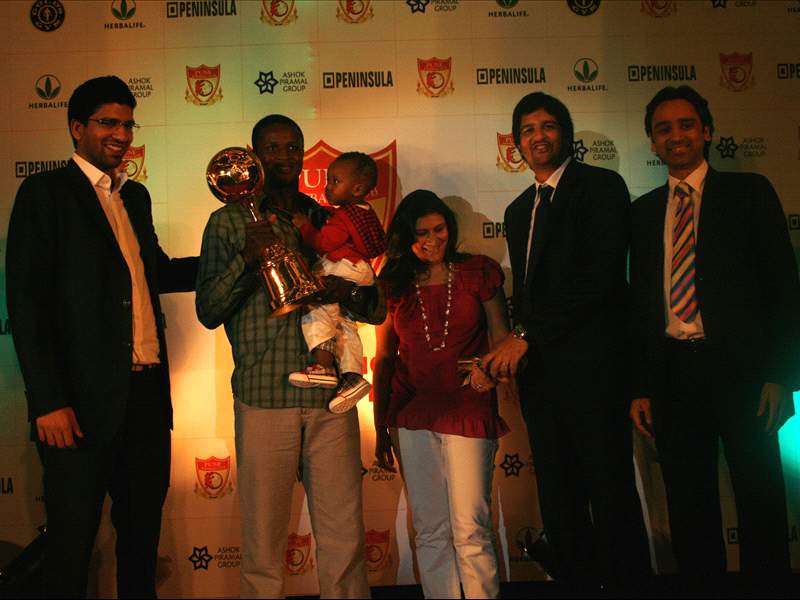 Rajeev Piramal, the
Pune FC
co-owner, is an interesting character.
While during the day he is busy taking important decisions for Peninsula Land Limited as the 'chief strategist and leverages his in-depth understanding of the business to enhance his company's growth', as the group's website states, in the evening he manages to catch up all the football action whether Indian or European.
That's not it. He also watches PFC matches at least twice to analyse and thereby form an opinion. Ask him how he manages to juggle and pat comes the reply.
"You just do it if you love it."
This 'love' is about to be tested, as the current state of affairs of the I-League doesn't inspire much confidence at least among the clubs. The All India Football Federation (AIFF) has signed a Rs.700 crore deal with IMG-Reliance for the next 15 years back in 2010 in which the latter has to rebuild the sport from grassroots to professional game so that a sustainable sporting model is created providing the platform for the national teams to reach their full potential in Asian tournaments and ultimately in the World Cup.
However the deal is so structured that it doesn't leave much for the clubs and so the "sustainable" aspect is automatically taken out of the picture. IMG-Reliance have to pay 'x' amount of money to the AIFF, who then have to manage all their activities within that sum, each year and if at all any sponsorship comes in, it will be taken away by the commercial partners.
So tomorrow if the I-League rights are sold to a major broadcast player at a regional, national, continental and global level, the profit would go to IMG-Reliance while the clubs are left empty-handed. And mind you, the maximum revenue the clubs across the world earn are from broadcast rights but there is no scope for the same in India, at least on paper.
As per the club licensing criterion of the Asian Football Confederation (AFC), the I-League must be a separate legal entity and must be run by an independent body comprising of the clubs, and not the AIFF Executive Committee alone as is the case now.
So what's the solution? Let's hear from the wise one, who does not necessarily give the right answers, but would pose wise questions which would provide enough food for thought.
"I-League is supposed to be a legal entity, on paper it is. But that's not a big deal to sort this out and not a complicated thing to do. But my point is today in the way that AIFF and IMG-Reliance deal is structured, even if the I-League is to become an independent separate entity what can you do because your rights have already been sold? So the AIFF has taken a decision on behalf of all the I-League clubs which basically has resulted in the clubs being in a position, as per the agreement that the AIFF has agreed with IMG-Reliance, where they see no money for the next 10-to-15 years. So are the clubs are expected to continue to operate without the prospect of anything changing? Now how does that work?" questioned Piramal and justifiably so as the AIFF signed the deal with IMG-Reliance at a time when they kept demanding from the clubs to fulfill the club licensing criterion.
"You are telling me as a club that 'I know you are spending 'x' amount of money every year, some crores are going into this. But that's how it is; so continue and it's not my problem that you have no way of recovering your investment. It's not my problem that the I-League is not marketed well, it's not my problem that the game is not growing. It's not my problem.' It's not the AIFF's problem. It is somebody's problem and no one knows whose problem it is," he added with a touch of sarcasm.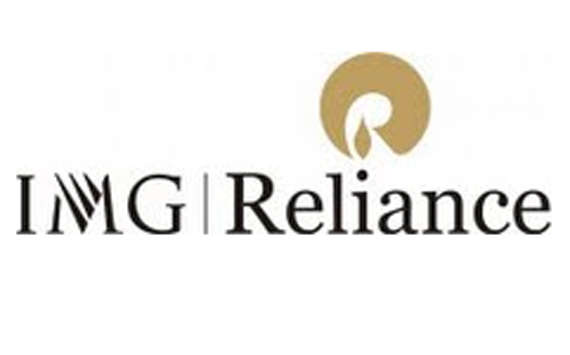 Silence Is Golden, Probably Not Always
One of the major criticisms leveled at IMG-Reliance has been that they have managed to stay away from the 'real' world and live in a secluded universe wherein they do not have to interact with the stakeholders in Indian football – the clubs. While the commercial partners were 'excited' at the prospect of football in India given its potential, the truth is that the clubs or the investors aren't even distantly excited, which is and should be a worrying factor for the concerned authorities.
"But the point is that the people who are selling the I-League (IMG-Reliance) today, they themselves haven't experienced the product, and don't know what the product is. And if they don't believe in what they are doing, how is it ever going to happen? If I don't believe in something, how am I going to sell it to you? If I think that my product is poor how can I convince you that there is something worth looking at over here? If you are IMG-Reliance or you are the AIFF, you can't go to someone and demand top dollar today and on what basis? How can you do it?"
The Premier League Soccer (PLS), a fledging league in the state of West Bengal conceptualized by Celebrity Management Group (CMG), has grabbed more eyeballs than the I-League for having acquired the likes of Hernan Crespo, Fabio Cannavario, Robbie Fowler and so on to feature in it. Whether it does see the light of the day or now is a separate question altogether but at least the organizers have managed to come up with a venture which has attracted quite a lot of stakeholders at a time when the I-League has only managed to come up with a redundant and archaic Pailan Arrows.
"I think that if you look at the PLS, it should be a wake-up call for AIFF and IMG-Reliance. It should be, but it doesn't seem to be as they seem to be fully onboard with it. They don't understand that it has the potential to seriously undermine their supposed main product, which is the I-League. Today if you put the AIFF guys on side and the PLS guys on one side and they are trying to get a potential person who is interested in football to start up a team. So the AIFF will go and tell them: 'You will play in the I-League but we have no central sponsor. We have TV rights but you will get no share of the TV money, we have no revenue streams for you – zero. So you come in, you set it up and you are on your own. You can sell your tickets and get your sponsorship – that's the way for you to survive and do well.' That's the AIFF's proposal.
"Now PLS comes in and says: 'We will have central sponsorship. We are going to have TV rights. We are going to give you eight spots on your kit for you to sell your sponsorship. We will share all revenues with you. You need to pay franchise fee but we shall share all revenues with you and ensure that you have these high profile players. There is a salary cap, which the I-League doesn't have, and so you won't have to spend so much money."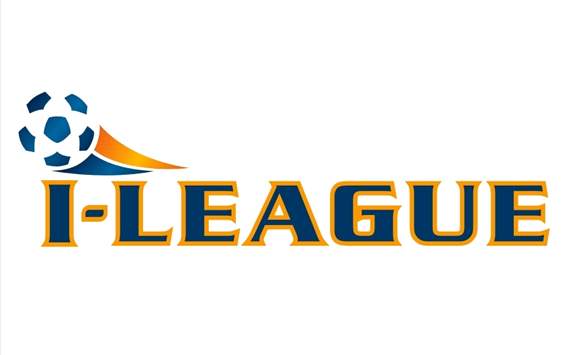 Have You Seen The I-League Trophy?
"And these are the two propositions being put before someone. Now why would someone go with the first proposition? How can the I-League and AIFF attract a sponsor? There is all this talk about let's do an IPL for football, let's get franchises, fine. It's all great to talk about and all the rest of it. But are you going to do it? What are you telling the franchise coming in that is the incentive? And they talk of bringing new people into the league but they have been unable to do so. That's why you have Pailan Arrows there which is a team, it's a half-team, it's a youth development scheme, I don't know what's it's supposed to be," said Piramal in a tirade.
The next question by Piramal is bound to leave you flummoxed. It is what can be classified under 'a handful of common sense is worth a bushel of learning.'
"Have you ever seen the I-League trophy?"
"Of course, everyone has!" was my reply filled with irony of the situation Indian football presents finds itself in.
"In five years in Indian football, I have never seen the I-League trophy once. So no one even knows, I mean it boggles the mind. There is a trophy, no one knows what the trophy looks like. What are we talking about? This is the level of marketing and promotion that's happening for the game. The Premier League trophy from England is seen and heard about in India more often than the I-League trophy.
"How are you promoting the sport? If the winners don't even know what the trophy looks like, what are you doing? What is so great about this trophy – is it a great Kohinoor diamond that has to be hidden somewhere as if someone's gonna steal it or what? The I-League trophy should there everywhere for people to see to show this is what we are fighting for.
"This is the most basic. Therefore this kind of stuff leads me to believe that the people who are running the sport, what are they doing? How are they planning to grow the game? IMG-Reliance have the rights, they are paying money to the AIFF every year. They are going to invest for the next 10-to-15 years which is about 700 crores. So they are going spend 700 crores or so, what is their plan therefore? Where do they want this league to be after eight years or five years or ten years or 15 years?"
So does IMG-Reliance have an answer for the issues raised? If you say, yes then in all probability you are a follower of the Theatre of the Absurd wherein all logical construction and argument gives way to irrational and illogical speech and to its ultimate conclusion, silence.
Didn't the clubs complain of a lack of communication from…Err!
How do you stay up to date with football when on the move? With

http://m.goal.com

– your best source for mobile coverage of the beautiful game.