Nandan Piramal, the young and dynamic Chairman of Pune FC, and the driving force behind the club's formation, has spoken about the club's short and long term aims.
In an interview with football magazine 90 Minutes, Piramal said, "As for our short and long term targets, I would like to categorize them as on the pitch, and off it. On the pitch, we want to make sure that we win the I-League, or are at least very close to winning it."
Speaking on the club's targets off the pitch, Piramal went on to say, "We want to try and make Pune FC a self-sustaining business. We don't want it to be seen as a CSR activity.
"Every organization that is being built will have the goal of being self-sustaining and not dependant on any one person putting money in. That way, the institution lasts long. That is our aim - to build an institution."
The Chairman also spoke about Pune FC's newly-launched academy in the interview, and highlighted its importance.
"We just launched our academy, so we have to make sure that it's successful. We need to build our own infrastructure and move out of our rented academy. We need to be sustainable five years down the line - any other ideas will be foolhardy", he said.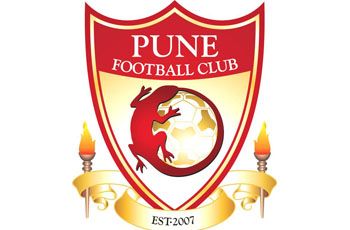 Pune FC Want To Be Self-Sustainable
In its initial season, the owners had mentioned plans of building a new stadium for the club, but any such plans seem to be on the backburner for the time being, as explained by Piramal.
"An own stadium is a dream for us, but we also have to look at its economic viability. We don't generate anything near the revenue that European clubs do, so spending 30-40 Crores on a new stadium is not viable.
"We are very happy with the Balewadi stadium right now. We have to concentrate on generating revenue first, and then start dreaming of bigger things."
At the end of it all, Piramal admitted that it wasn't easy talking about money when it came to Pune FC.
"I hate to be talking about money, because sport is something close to the heart. But for any sport to be successful, it has to be monetized", he signed off.
The entire interview can be read in 90 Minutes' September issue.
Download the Goal.com Mobile app, and the world of football will be at your fingertips and in your pocket!