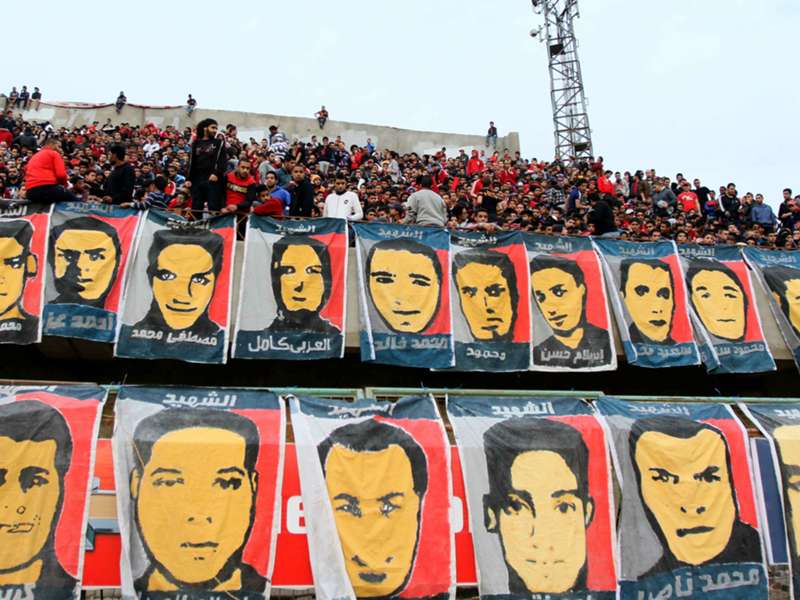 A court in Egypt moved closer towards imposing the death sentence on 11 fans accused of murder in the 2012 Port Said Stadium disaster after asking the country's Grand Mufti for permission to execute the men.

The 11 Al-Masry fans were prosecuted in a televised court session following the riot during a match between Al-Masry and Al-Ahly on February 1, 2012. At least 72 were killed and over 500 injured during the clashes, which occurred during the period of instability that followed the ouster of former Egyptian President Hosni Mubarak.

The judge referred the verdict to Egypt's Grand Mufti, the spiritual advisor who has non-binding referral powers on all death sentences.

In January 2013, 21 men were sentenced to death but that verdict was overturned and a retrial ordered. Most of the casualties in the riot were Ahly fans, with many in Egypt believing that the authorities were involved or at least complicit in the violence. Several officials and police staff have been prosecuted but so far none have been handed the death sentence, although several are expected to serve long prison sentences.

Death sentences are rarely carried out in Egypt as they go through a process of appeals and referrals. Hundreds of supporters of the now banned Muslim Brotherhood society have been sentenced to death since the ouster of Mohamed Morsi in 2013, but so far only one has been executed.