World Cup
World Cup 2018 sweepstakes: Download & print our guide to the best templates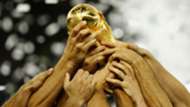 World Cup 2018 is the biggest sporting event in the world and every four years tournament fever tends to seep into every walk of life for a month in summer.
That may sound like heaven to an avid football fan, but for the sections of the public that aren't so keen on the game it can be a boring, drawn-out affair.
Luckily for some of those indifferent souls the phenomenon of the World Cup sweepstake can make the tournament interesting.
With the 21st edition of the most prestigious event in world football set to get under way in Russia, Goal takes a look at World Cup sweepstakes...
---
What is it & how does it work?
---
An office sweepstake is essentially a type of lottery in which colleagues and co-workers participate, that usually centres around sporting events - in this case, the World Cup.
The premise is very simple: participants each pay the same entry fee and they are then randomly allocated a team.
Teams are put into a hat or any sort of pot to draw from and those who've paid in pull their team (or teams) out.
The individual whose team wins the tournament is awarded the prize pot, which is usually made up of the combined entry fees, but, of course, other prizes may be available at the discretion of the organisers.
Office sweepstakes are generally played for fun as a means of engaging with a major event and the potential for financial reward is an incentive, both for those who are interested in football and those who aren't.
---
What teams are involved?
---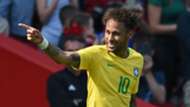 For World Cup sweepstakes there are 32 teams available for allocation and they can be seen above.
The hope for anyone involved is to draw a team that has a good chance of winning, so ideally one of the strongest nations or a team considered to be among the favourites.
So, if you draw Brazil, who are 17/4 to win, in your office sweepstake you are theoretically much better off than your colleague who drew Panama (1000/1), so you should be pleased.
For those who may not be up to speed, you can see the complete run-down of the favourites, outsiders and underdogs here or check out Goal's complete World Cup 2018 power rankings here.
---
Online sweepstakes generators
---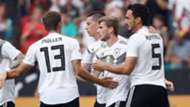 If you'd rather not write out or print out the teams for a manual sweepstake draw, you can always do it online.
There are a number of free sweepstake generators available on the internet, such as:
The generators take care of the random allocation of teams and some go further.
Enjoy the sweepstakes - and hopefully the World Cup!