AIFF Super Cup
Super Cup 2018: Subhash Bhowmick - Corominas was more dangerous than Miku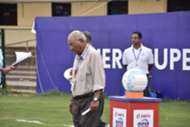 East Bengal's technical director Subhash Bhowmick on Wednesday said that it is not impossible for his side to beat Bengaluru FC in the final of Super Cup. The Kolkata giants face the Indian Super League (ISL) runners-up on Friday at the Kalinga Stadium, Bhubaneswar.
The veteran coach opined that East Bengal had a chance to win the final. "There is nothing as unstoppable in football. Bengaluru FC are a professional side. Anything can happen in a cup final. This East Bengal team is good and capable of winning the Super Cup."
The ASEAN Cup-winning coach further suggested that Mohun Bagan did well against Bengaluru FC in the semifinal but a sudden lapse of concentration cost them the game. He said, "Mohun Bagan lost concentration for 10 minutes and drifted away from the match. Toni Dovale changed the colour of the match. Bengaluru FC are a professional outfit. If you lose concentration even for a minute, you will invite trouble."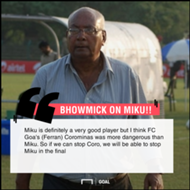 Bhowmick praised Bengaluru's red-hot striker Miku but suggested that it is not impossible to stop the Venezuelan. The East Bengal technical director also said that he considers FC Goa's Ferran Corminas to be a better player than the Bengaluru FC striker.
"Miku is definitely a very good player but I think FC Goa's (Ferran) Corominas was more dangerous than Miku. So if we can stop Coro, we will be able to stop Miku in the final."