Robben first, then Buffon, now serial giant-killers Sweden can crush Germany's World Cup hopes
Mark Doyle
Jun 23, 2018 07:00 UTC +00:00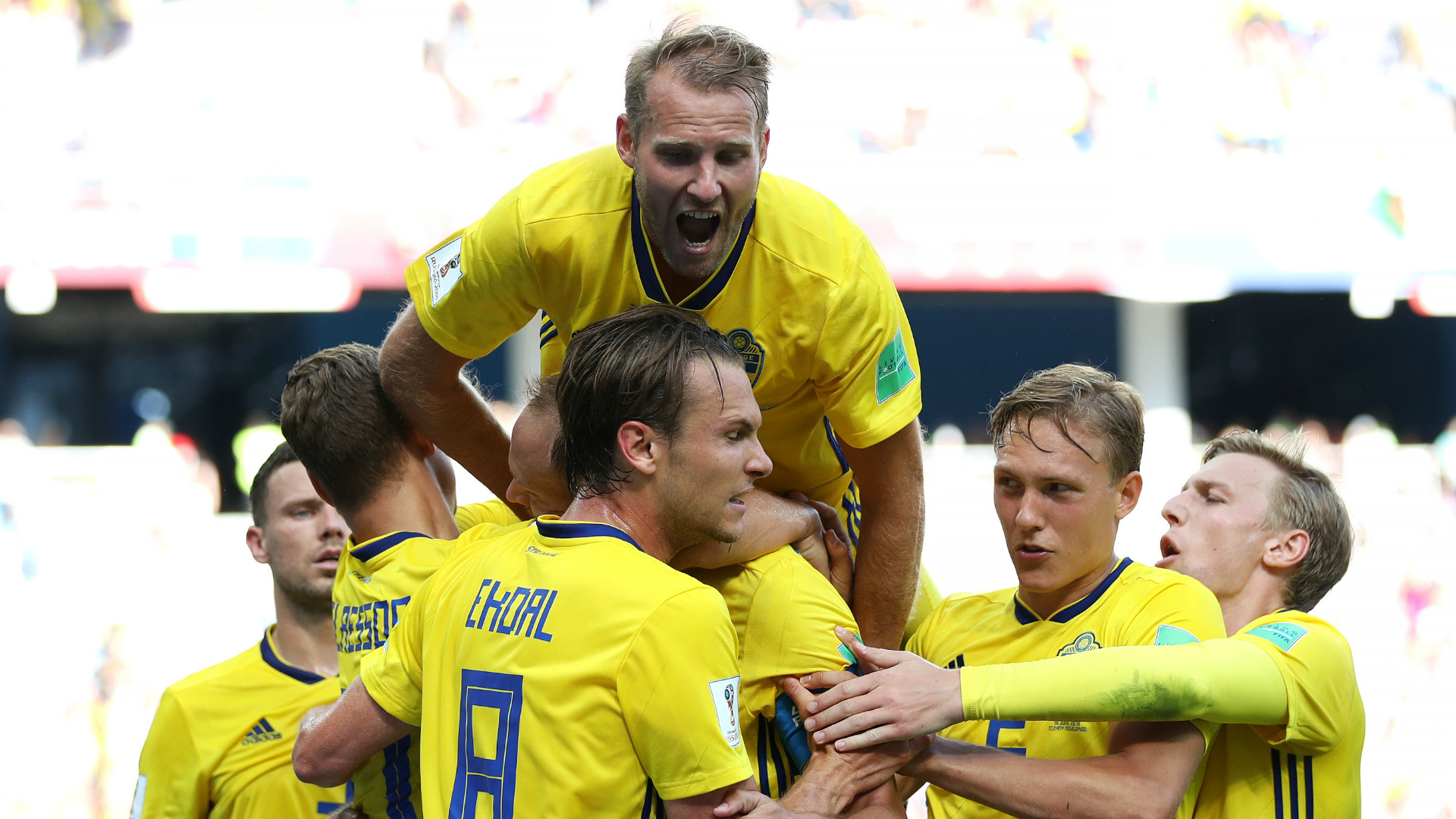 Getty Images
When Sweden were placed in the same qualifying group as France and Netherlands for the 2018 World Cup, Andreas Granqvist told his team-mates that they could shave his head if they made it to Russia.
On a dramatic and emotional night in Milan last November, the captain emerged from the away dressing room sporting a tight new haircut.
"I thought they'd forgotten," Granqvist admitted after Sweden had survived a second-leg onslaught to claim a scoreless draw at San Siro that earned them a 1-0 victory over Italy. "But John (Guidetti) and Vigge (Victor) Lindelof shaved it off straight away!"
Not that Granqvist really minded. There had been plenty of tears of sadness that night at San Siro, with Gianluigi Buffon having been left crestfallen at seeing his bid to play in a sixth World Cup surprisingly ended by the Swedes.
There were also plenty of tears of joy, though. Sweden hadn't qualified for the World Cup since 2006. For Granqvist and several of his colleagues, this was a last chance to grace the game's grandest stage and many of them were overcome with emotion when the full-time whistle blew.
"There is such incredible joy and pride in what we've achieved," the centre-back gushed. "Many people had already counted us out when we drew France and Netherlands in the qualifiers. But we've produced many upsets and now most will take us seriously."
Germany certainly have no other choice. The reigning world champions suffered a shock 1-0 loss to Mexico in their tournament opener on Sunday, meaning a loss to Sweden – who kicked off their campaign with a win over South Korea by the same scoreline – would almost certainly eliminate Joachim Low's side.
"It's quite amazing," Granqvist told reporters at the Fisht Arena on Friday. "It's only the second match and Germany were the big favourites ahead of the tournament, so us being able to knock them out, I don't think a lot of people would have expected that."
Indeed, this, after all, is a nation that flopped horribly at Euro 2016, eliminated after picking up just one point from their three games.
The subsequent retirement of star striker Zlatan Ibrahimovic from international football did not bode well at all for Sweden, who hadn't even managed a shot on target in either of their games against Republic of Ireland and Italy. The very real fear was that Sweden were facing a lengthy spell in the international wilderness.
However, the arrival of Janne Andersson as coach changed everything.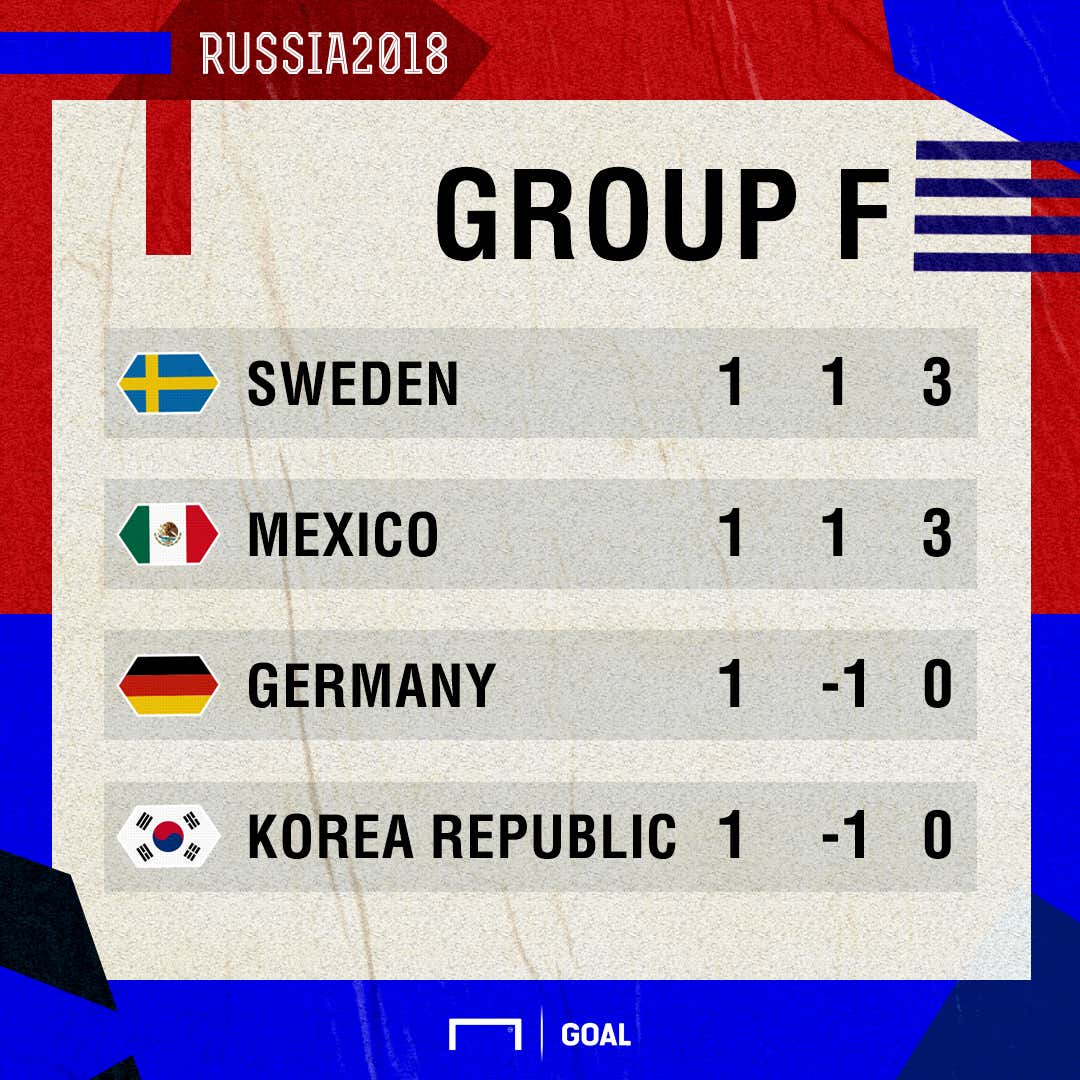 Armed with a compact 4-4-2, he brought not only defensive solidity but also reinvigorated the Ibrahimovic-less attack, breathing new life into the career of veteran forward Marcus Berg, who scored more goals (eight) than anybody else in UEFA Group A, including the opener in the morale-boosting 1-1 draw with Netherlands in Solna.
Sweden even took great encouragement out of their performance in a 2-1 loss to France in Paris and avenged that defeat by beating les Bleus in the return clash at the Friends Arena last June.
By the time they faced Netherlands in their final fixture, they knew that avoiding a seven-goal defeat would enable to pip the Dutch to a play-off berth. They lost 2-0 but confidence remained unaffected and they edged out Italy, thanks to Jakob Johansson's deflected strike in Solna, to secure their spot in Russia.
Now, they understandably feel that anything is possible.
"The possibility to knock out Germany is there for us," midfielder Emil Forsberg told Goal . "It's going be hard but we have the possibility to send them out.
"We have the quality to beat everybody. We have shown that already."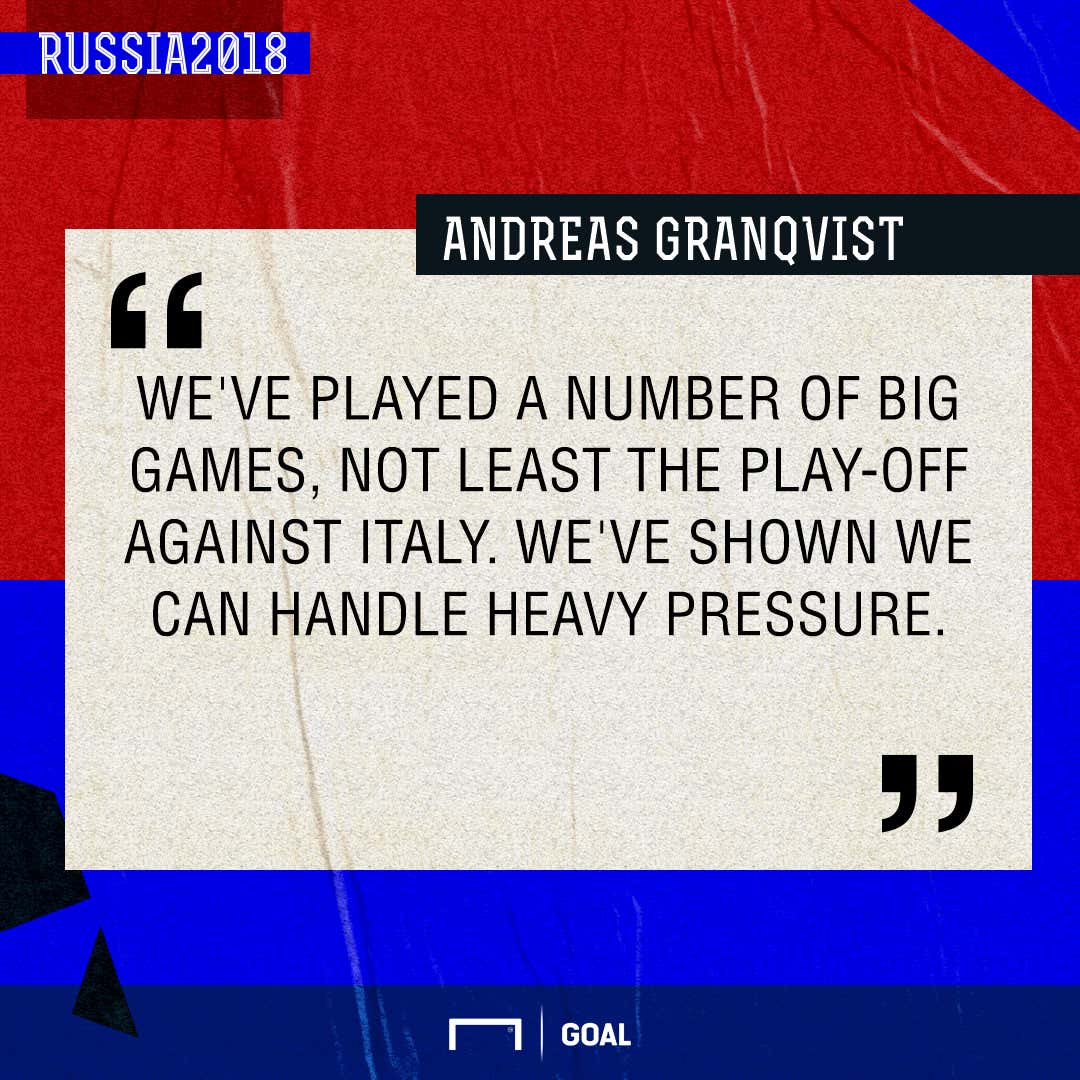 This is not a team blessed with any superstars. However, Forsberg has a keen eye for a pass, while in Granqvist and Victor Lindelof they have a central defensive duo that have already proven themselves capable of nullifying world-class talents.
As Granqvist says, "We've played a number of big games, not least the play-off against Italy, which we handled very well. France away was another good one.
"So, we've compiled our own experience. There's no need for fear. We've showed that we're able to withstand heavy pressure."
The question now is whether under-fire Germany can do likewise. The titleholders were savaged by their national press after the Mexico setback and a positive reaction is now being demanded.
Andersson and his players, though, are once again ready to rise to the occasion.
"We've played together for a two-year period and have had excellent results against teams well above us," he pointed out. "We're able to win these matches.
"Also, this is what you spend your entire whole life working towards. It's a tough job but it's great for us to be involved in a match of this size. We can qualify by winning this match. That's extraordinary."
Indeed, Granqvist may even let his team-mates shave his head again if Sweden seal their last-16 spot by eliminating the reigning world champions!