Transfers
Real Madrid interest in Martinez complicated by upcoming Belgium promotion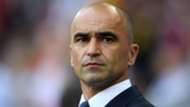 Real Madrid are interested in Roberto Martinez as a potential replacement for Julen Lopetegui, but an upcoming promotion for the Belgium boss could make him difficult to land. 
Lopetegui is under fire as Madrid's boss, with a run of poor results leaving him on the brink just months after taking over from Zinedine Zidane. 
Real Madrid have confirmed Lopetegui will be in charge for Sunday's El Clasico showdown with Barcelona, but after that all bets are off. 
Several potential replacements have already been mentioned, including former Chelsea boss Antonio Conte, Santiago Solari and Michael Laudrup.
Goal understands that Madrid are also interested in former Everton boss and current Belgium manager Martinez, who led the Red Devils to a third-place finish at the 2018 World Cup. 
Martinez, however, may be tough to obtain for Madrid due to an upcoming promotion. 
Goal understands that as of November 1, Martinez will take over as Belgium's technical director in addition to his coaching duties, with current technical director Chris Van Puyvelde set to take on a similar role with the Chinese FA.
Martinez has given the Belgian FA his word that he will take on the new role, likely making it extra tough for Madrid to land him should they decide to make a move. 
Furthermore, Martinez signed a contract extension with Belgium in May, which will keep him in charge through Euro 2020. 
Though Madrid may have an interest in the Belgium manager, it appears that Martinez's new double role will make him doubly difficult to pry away from the Red Devils.