Manchester United
Mourinho defends Lingard's lucrative new contract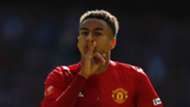 Jose Mourinho has justified Manchester United's decision to hand Jesse Lingard a £100,000-a-week contract by saying "if you don't pay, they go".
The Red Devils have tied the England international to a new four-year deal at Old Trafford.
The players who earn less than Lingard
Questions have been asked of the terms put to the 24-year-old, with Lingard yet to make 100 appearances for the club after finally breaking through under Louis van Gaal last season.
Mourinho, though, believes that the agreement is merely a reflection of how football works in the modern era.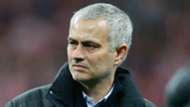 He said: "First of all, if you don't pay, they go.
"So we can be criticised for paying so much, but we'd also be criticised if we lost a young English player made in the academy.
"I know what people mean.
Neville hits out at Man Utd fans
"One of Manchester United's great players told me the other day he was rich at the end of his career - now these kids are rich when they start their career."
Lingard's new deal includes the option for a further 12-month extension.
Mourinho is hoping to see the midfielder kick on over the coming years, with his value having already been highlighted with a number of important goals – including Wembley efforts in the 2016 FA Cup final, the Community Shield and EFL Cup final.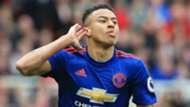 He added: "I think he is a good player already.
"And because of his age and because of his happiness in the work, I think he has conditions to be even better.
Lingard: I signed for more trophies
"Apart from that, English, made in the academy - very important for the club these players made at home - so it is a very important contract."
Lingard has netted five times in 29 appearances this season, while taking his tally of senior England caps to four.