Jordan v India
Indian National Football Team: Know Your Rivals - Jordan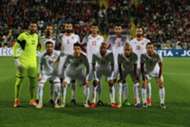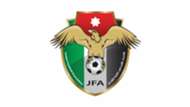 Country: Jordan
FIFA Ranking: 112

Nickname: Al-Nashmy (The Chivalrous)

Last official match played:  Croatia 2-1 Jordan PR (15 October 2018)

Coach:  Vital Borklemans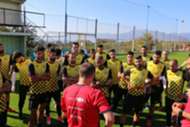 The Jordan national men's football team is very much similar to India's when it comes to their footprint on the world footballing map. Neither Jordan nor India have ever entered a FIFA World Cup and interestingly, both are preparing for their fourth taste of the AFC Asian Cup. 

Harry Redknapp, Late Ray Wilkins and a familiar name among Indian football followers - Nelo Vingada, have all coached the  Al-Nashmy at one point or other.

Most would remember in late 2015 when Jordan shocked Australia 2-0 to momentarily top Group B of AFC's Joint FIFA World Cup and Asian Cup qualification campaign. They failed to make it beyond that stage and had to settle for a spot in the Asian showpiece event in UAE next year by going unbeaten in the third qualifying stage.

Come January 2019, Jordan will face the likes of Australia, Syria and Palestine in Group B. The preparation has not been ideal with Jamal Abu-Abed being released of his duties midway during the September 2018 international break after a 1-0 loss to Lebanon at home.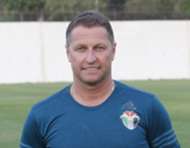 In came Belgian Vital Borkelmans, assistant to Marc Wilmots for his national side in the 2014 World Cup and 2016 Euros. In the three matches so far, he is yet to win. However, he oversaw two goalless affairs before being punished 2-1 in Rijeka by current World Cup runners-up Croatia.
Not only that, three days after their clash with India, they host
Saudi Arabia
, incidentally the friendly India were supposed to play but the Middle-Eastern giants pulled out and agreed to a game with their neighbours instead.
The former
Club Brugge
player preferred a 3-4-1-2 formation which he is likely to stick with against India. Under his reign, Baha' Faisal has scored the only goal but he generally comes off the bench. Borkelmans called up a 28-man squad for the twin games but it was later revealed eight of them were carrying injuries when they first reported at the national centre.
Tareq Khattab, Saeed Murjan, Khalil Baniateyah, Obaida Al-Samarneh, Saleh Ratb, Yazen Al Arab, Yousef Al Rawashdeh and Amer Shafi'e - all are racing against time to face India. Star player Musa Al-Taamari is also on the treatment table.
Musa Al-Taamari: Injured or not, the 21-year-old is now plying his trade in Europe with Cypriot side APOEL. The winger is known for his pace and likes to drift in and score from various angles - making him a hot property in the Arab World. While his club has sent in a detailed medical report for him to be treated with caution, Borklemtemptedemepted to throw him against the South Asian side on Saturday.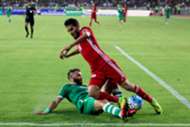 Baha' Faisal: Bengaluru FC supporters would remember this name well. The 23-year-old Al Wehdat forward scored from the spot for his club side in the 2017 AFC Champions League preliminary qualifying round. He has continued his form since and will be fresh after his goal against Zlatko Dalic's near world-beaters last month, albeit from the bench.
Goalkeepers: Amer Shafi, Moataz Yaseen, Ahmed Abdel-Sattar, Abdallah Al-Fakhouri; 
Defenders: Mohammad Al-Basha, Bara Marei, Tareq Khattab, Yazan Abu Arab, Ibrahim Al-Zawahreh, Feras Shelbayeh, Ihsan Haddad, Yasser Al-Rawashdeh;
Midfielders: Khalil Bani Attiah, Obaida Al-Samarneh, Rajaei Ayed, Ahmed Samir, S Alajalin, Yaseen Al-Bakhit, A Zghayer, Munther Abu Amarah, Ahmed Al-Ersan, Mahmoud Al-Mardi;
Strikers: Saleh Ratb, Jaime Siaj, Baha' Faisal, O Al-Qarra, Saeed Murjan, Musa Al-Taamari.