Premier League
Johnson urges Grant to sign quality players for Hearts of Oak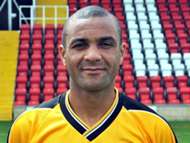 Former
Hearts of Oak
 defender Sam 'Foyoo' Johnson wants new coach Kim Grant to sign quality players for the club in order to achieve his targets.
The 46-year-old joined the Phobians last month to replace Seth Hoffman. He has been tasked with winning the
Ghana
Premier League, nurture talents and restore the club's past glories.
"Even if the club recruits all the best coaches in the world but fail to recruit good players, they may not achieve anything," Johnson told Graphic Sports.
"I want the coach to look at quality players for the club because if he is able to get such players, most of his problems would be solved.
"The club has failed to win titles recently and expectations are now high but the fans must rally behind the coach during difficult times and let their criticisms of his work be constructive. That is the only way they can help him to improve," he added.
Grant began work last week and has already brought on board former Wafa goalkeeper Richmond Ayi as his first major signing.