Manchester City
Guardiola dealing with Premier League 'culture shock' - Ince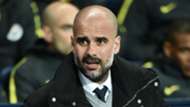 ---
EXCLUSIVE
---
Paul Ince believes Pep Guardiola is finally coming to terms with his Premier League 'culture shock' as his Manchester City side get set to face Middlesbrough in Saturday's FA Cup quarter-final.
'Messi the worst & nearing the end'
City have failed to keep up a league title challenge despite a thrilling start to the campaign, and former Boro and Manchester United midfielder Ince says that the Catalan coach has learned a lot about the English game since arriving at the Etihad Stadium last summer.
"I think that because he'd been at Barcelona and Bayern Munich people just expected City to spend loads of money and walk away with the Premier League, especially after the start that they had this season," Ince told Goal.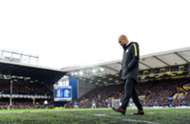 "But I don't think he realised how tough the Premier League was. When you're at Bayern Munich and you're winning 4-0 or 5-0 every week that's great, but when you come to the Premier League every game is a tough game. Everyone's fighting for something, and I think it was a bit of a culture shock to be honest.
"He now knows what the Premier League is all about and he knows he's got to build a team capable of winning the Premier League."
Payet reveals why he left West Ham
Ince is a part of BT Sport's team for this weekend's Emirates FA Cup quarter-finals, and he adds that Guardiola, like Jose Mourinho at rivals United, could do with bringing home the trophy in May to help his City revolution kick into gear.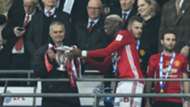 "When you look at teams who bring that silverware home, it's great when you're trying to transition, trying to build a team," he continues.
"Sir Alex Ferguson was great at it, he could build a team but still win an FA Cup or a League Cup. That's what Manchester City and people like Mourinho have to do. Mourinho's already won a trophy this year so as a manager it's great, he's trying to build a team but in the meantime he's won a trophy and the same could go for Manchester City. They could win the Champions League or win the FA Cup."
City currently sit in third place in the Premier League, 10 points behind leaders Chelsea, but face Boro on Saturday in the FA Cup and then head to Monaco to defend their 5-3 Champions League round-of-16 lead in Wednesday's return leg.
Watch Middlesbrough v Manchester City live on BT Sport 2 on Saturday 11th March from 11:45pm. BT Sport is your home of unmissable live football with coverage of the Emirates FA Cup. Visit btsport.com for more info.