African All Stars
Gomez tight-lipped on Essien's future at Persib Bandung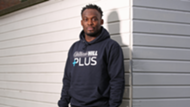 Persib Bandung head coach Mario Gomez has refused to shed light on the current situation of Ghana midfielder Michael Essien, who was reported to be on his way out of the club, with two months left on his contract.
The 35-year-old joined Persib from Panathinaikos in a one-year deal last year and although his agent has denied reports of a move to China, there have been rumours of separate bids from two unnamed clubs in South Korea.
"I do not know [anything about Michael Essien's move to South Korea]. We're just here," Gomez said.
"It's just rumors that's all I know," he added.
Essien has played 29 games, including 25 starts and scored five goals for the Indonesian side.
He previously played for English Premier League current champions Chelsea, AC Milan and Real Madrid.