Swansea City
From Zlatan and Ronaldo to the relegation dogfight - Paul Clement striking on his own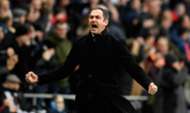 ---
COMMENT
---
Alongside Carlo Ancelotti, Paul Clement won the Premier League and FA Cup double with Chelsea, the French Ligue 1 title at Paris St-Germain and a Copa del Rey as well as la Decima – the tenth Champions League title – at Real Madrid.
Now he's trying to stave off relegation with Swansea City.
'Man Utd & City better than Chelsea'
Ancelotti and Clement first grew close during their partnership at Chelsea – where Clement had worked his way through the coaching ranks before being promoted to the first-team scene by Guus Hiddink. Ancelotti kept him on and entrusted him with duties everywhere he went thereafter – including Bayern Munich where Clement was working as recently as December.
"He had an offer from Swansea, decided to come back to England and I wish him good luck because he was a really good assistant, he's a good friend, but we don't have a problem," Ancelotti said upon Clement's Bayern exit. "I think he has a lot of motivation because he wanted to come back to England, to be a manager in the Premier League."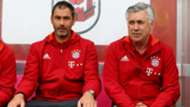 Clement's last attempt to coach a first team on his native shores ended badly being sacked as he was by Derby County less than one season into his reign. That dismissal led to him linking back up with Ancelotti when he took over at the Allianz, but this winter the time was right to move on.
Clement set about transforming the fortunes of Swansea immediately and won the Premier League Manager of the Month award for January. He has led the Swans to a run of five victories in eight matches. They won only three all season under Francesco Guidolin and Bob Bradley before his arrival. No Swansea manager has ever made a better start in the Premier League.
When Bradley was sacked on December 27 – following a 4-1 defeat at West Ham – Swansea were second from bottom and looked doomed.
Key players Ashley Williams and Andre Ayew were sold and not replaced – continuing a pattern that has blighted the Swans over the past few seasons. A mish-mash amalgam of Championship players, unproven imports and signings picked up from elsewhere never gelled under either of Clement's predecessors but he has already managed to maximise the talent on the books.
The team in last place the day Bradley went were Saturday's opponents Hull City – who have since hauled themselves off last place thanks largely to the expertise of Marco Silva – the manager they hired to replace Mike Phelan.
Hull's own mini-revival had given hope to the hopeless around the KCom Stadium where many fans had accepted their fate of relegation after a summer of underinvestment at the end of which promotion-winning manager Steve Bruce quit.
However – Hull's progress has been halted somewhat in recent fixtures with no win in their last three games. They enter Saturday's game in desperate need of three points to haul themselves out of the drop zone.
Swansea have rocketed up to the heady heights of 16th place thanks to their victories under Clement - including one against Liverpool at Anfield - and they are entering a crucial run of fixtures that could yet decide their fate.
"Going into this game we know it is very important for both teams," Clement said this week. "We've got a slight advantage on Hull, but not much.
"When I came here in January there were four teams in it at the bottom, now it is seven but it could become four teams again, and it could quite easily become nine."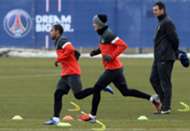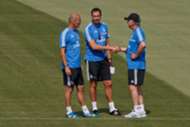 Beating Burnley last week – courtesy of a Fernando Llorente double – set the Swans up nicely heading into the next stretch of matches against relegation rivals.
After Hull, it's Bournemouth and then Middlesbrough. By the end of these three games, Swansea could well be in the clear.
That is testament to the improvement of the team under Clement. Llorente is the poster boy for Swansea's resuscitation given that he's scored five goals in his last six matches. He scored only one in first 10 games of the season and said after his two-goal haul against Burnley that fans are now seeing the best of him.
His own upturn in form has led to links to Chelsea and even Manchester City, but his focus in the short term will be on providing the strikes necessary to keep Swansea up.
The team around him has also upped their game. New signings Martin Olsson and Tom Carroll have been revelatory while Gylfi Sigurdsson – who appeared to be on a one-man quest to keep the team afloat in the first half of the season – remains as consistent as ever.      
It's a far cry from David Beckham, Zlatan Ibrahimovic, Cristiano Ronaldo and Gareth Bale – and the silverware on offer at PSG, Real Madrid and Bayern – but it's where Clement wants to be.
"I could have stayed at Bayern as an assistant, but I've chosen to come into a very challenging situation," he said at his unveiling. "It excites me to do that and that's the attitude I want the players to have."
He may have worked with the best of the best but saving Swansea would surely rank as Clement's most satisfying achievement.