Indian Super League
Francisco Rufete - 'In the future, Indian Super League will possibly be one of the strongest leagues'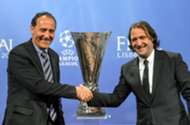 Former Valencia winger Francisco Rufete feels that the Indian Super League has the potential to become one of the strongest leagues in the world after interacting with the likes of Atletico de Kolkata coach Jose Molina and Carlos Marchena, who had played for Kerala Blasters in 2015. 
Liverpool head chase for £50 million star Naby Keita
"I know Jose Molina, he was at Zaragoza. Carlos Marchena, he played with me at Valencia. They mentioned about the fantastic experience they had in India. They think that in the future Indian league will possibly be one of the strongest leagues," Rufete professed. 
Rufete also spoke about Rafael Benitez's success at Newcastle United and felt that the Spaniard was one of the most tactically astute managers in the world. Incidentally, Rufete had won two LaLiga titles with Valencia under Benitez's tutelage.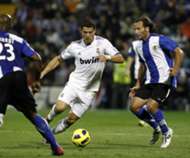 "Congratulations to Benitez for being promoted to the Premier League. It is very difficult to come back in the top division after being relegated in the previous season. For me, Benitez has a big mentality. He has massive knowledge on tactical systems and I think he is one of the important managers in the world. He has done well in Spain and England too and has the experience," he commented. 
Rufete, who has served as a director of football at Valencia after his playing career, also felt that the Chinese league is now based on money and sometimes it is not enough as players would want to have a good plan and ideas in their prospective clubs. 
"Obviously, there is money but the plan is more important so that you move step-by-step towards your aim. Now there is a different world because England, Spain, Italy with these payments but the most important is your plan.
"When you have a good plan, when you have a good league, when you have a good idea, the players and coach will want to stay with you. The Chinese have a model now which is based on money. However, in the footballing history, money is not the only thing important to develop projects, ideas and success."
The 40-year-old is open to new offers and is ready to work at a club which matches his philosophy. 
"I am open to offers however, what is important is that when you go to a club, you need to understand the philosophy of the team especially when signing a contract," he signed off.