World Cup
FIFA 18 World Cup game: Pele, Maradona & the 17 Icons for Russia 2018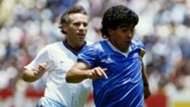 EA Sports has announced new Ultimate Team experience Icons to be released on May 29, featuring a roster of 17 classic and legendary players to have played the beautiful game.
Stars such as Ronaldo, Pele and Diego Maradona have all previously been announced as Icons, but four new players have been added for the May 29 update.
The four new FIFA Ultimate Team icons added for the World Cup include Miroslav Klose, Hidetoshi Nakata, Gary Lineker and Bobby Moore who have all represented their country in the tournament.
Klose is a German national hero and holds the record of being his side's all-time top-scorer; Nakata's legacy is being one of the greatest Japanese footballers in history; Lineker wore the armband for the Three Lions for the better part of a decade; and Moore led England to World Cup victory in 1966.
FIFA's free content update arrives May 29 with a refreshed FUT experience and will be available to all FIFA 18 players on PlayStation 4, Xbox One, Nintendo Switch and PC.
---
Who are the FIFA 18 World Cup game Icons?
---
Stars such as Maradona, Gary Lineker, Bobby Moore and Thierry Henry have already been released as Icons.
EA Sports have already launched the lower-rated Icons already, but the highest rated versions – which are known as "Prime Icons" – had been staggered for release throughout the season. Some of the biggest names only have their lower-rated versions on the market.
Full Icons list: Maradona, Pele, Ronaldo, Moore, Klose, Nakata, Lineker, Thierry Henry, Carles Puyol, Lothar Matthaus, Ronaldinho, Laurent Blanc, Jay-Jay Okocha, Rui Costa, Deco, Luis Hernandez.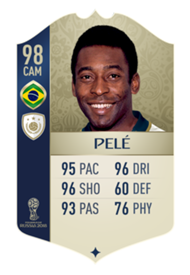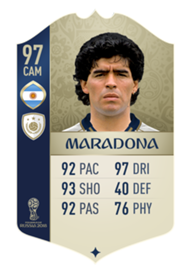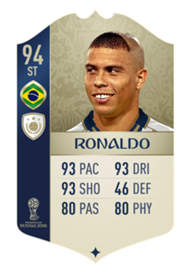 The World Cup will commence on June 14 with Russia vs Saudi Arabia before concluding on July 15 in the final in Moscow.
Germany, Brazil, Spain and France are among the favourites, with Argentina, Belgium and Portugal also considered high-profile outsiders to claim the prestigious title.