Manchester United
'Rooney deserves more credit' - Pallister believes equalling record makes him a Man Utd great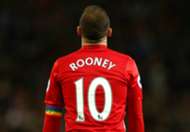 Gary Pallister believes Wayne Rooney has proved himself as one of the greatest in Manchester United history following his 249th Red Devils goal in last week's FA Cup tie with Reading.
The Liverpool-born forward has the opportunity to break Sir Bobby Charlton's record against Jurgen Klopp's side at Old Trafford on Sunday, as Jose Mourinho looks to pick up his 10th consecutive win in all competitions with United.
Rooney has found it difficult to establish his place in Mourinho's Red Devils side, switching between a deep midfield role and a more advanced position, starting just eight of United's 20 games this season.
However, Pallister - who made over 400 appearances for United in his time in Manchester, believes Rooney is one of the greatest the club has ever seen and supporters should get behind their player.
"He's been one hell of a player for Manchester United and to equal Sir Bobby's record puts him up there with the greatest," Pallister said, speaking exclusively to 888sport.
Mourinho: Manchester United waiting for 'reasonable' Memphis bid
"Unfortunately he lost his place at United for the bigger games and when you're at his stage of his career it's easy to take a punt at him and shoot him down.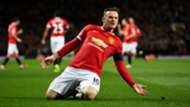 "You're only as good as your last game and that's the nature of the game now so he has to keep putting in the performances. 
"But we should never forget that what he's done is incredible and the player he was – and still is – is deserving of respect from everybody out there.
Rooney joined United in a high-profile move from Everton in 2004 and has gone onto make more than 500 appearances.
Now 31 years of age, Pallister believes expectations remain too high and that England's all-time top scorer should be judged on his adapted game.
Zlatan: I taught Mkhitaryan how to do the scorpion kick!
"But he is 31 and has played an awful lot of football so to expect him to be the player he was is unrealistic," he added.
"Everybody adapts their game when you go past 30. Keane did it, Ryan Giggs did it, Paul Scholes did it. It's about managing and Jose will do that and Wayne will too. He can't play every game if you want longevity."
Read the full 888sport interview with Gary Pallister, including his thoughts Ibrahimovich can have the same impact at United as Cantona.