Premier League
Crisis, what crisis? Chelsea send Spurs and Premier League a message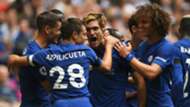 Sunday was supposed to be the day Tottenham Hotspur shrugged aside their Wembley woes and proved themselves Premier League title favourites.
After an unbeaten season at home last term, Spurs were ready to convert their temporary home into a fortress. They'd won just one of their last nine games at Wembley, but were to shrug off the pressure of their new surroundings and prove their previous record on the hallowed turf was a mere quirk.
And they were delighted to be facing reigning champions Chelsea. The time had come to send a message. 
After all, Chelsea were on the verge of collapse. A disastrous 2-3 home defeat to Burnley on opening day was a seen as a sign of the systemic problems that would see them plunge into freefall.
A storm was brewing in West London. Two red cards versus Burnley were further evidence that all was not well at the Bridge.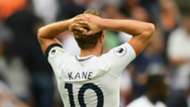 Their star player had suffered a fractured ankle. Their star striker had headed home to Brazil, a star midfielder had been sold to rivals Manchester United, and their star manager was doing little to hide his frustrations with the club's lack of progress in the transfer market.
Chelsea only won the league last term because they had no European distractions – and now their squad was looking alarmingly threadbare.
Their only real star signing of the summer, Alvaro Morata, was starting after coming off the bench to inspire something of a fightback last week but, after he missed a glaring opportunity to head Chelsea into a fifth-minute lead, normal business was set to resume.
Harry Kane, Dele Alli and Moussa Dembele all went close as Spurs began to dominate. But then came Marcos Alonso, one of the unexpected stars of last season's title triumph, to rewrite the script, bending in a fabulous free-kick to give Chelsea a 25th-minute lead.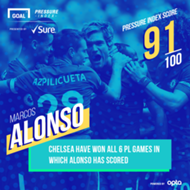 The tide had turned, the pressure was back on Spurs. In a heartbeat, they'd gone from flawless, ferocious hosts to struggling nomads. Chelsea have never lost when they've been leading at half-time under Antonio Conte in the Premier League (W20 D2).
Time and again Harry Kane came back, desperately trying to end a curious duck that has seen him fail to ever score a Premier League goal in August. But try he might, there would be no way through. 
The England international had eight shots on the afternoon, his most in a Premier League game without finding the net. The one time he did beat Chelsea, Kane failed to beat the post as the ball flashed back off the woodwork. The Spurs striker has now had 34 shots and played 12 games in the month of August without scoring in the Premier League.
Michy Batshuayi headed Spurs back on level terms with ten minutes remaining, becoming the first substitute to score an own-goal for Chelsea in the Premier League since Michael Duberry against Leicester City in April 1999.
But this was not to be Spurs day. All summer there has been talk of a mega-money signing replacing Alonso at left-back, so he had a point to prove. 
He did so emphatically, galloping forward to strike a fabulous winner just two minutes from time, capping a match-winning performance that earned him a score of 91/100 on the Goal Pressure Index presented by Sure.
A message was sent at Wembley on Sunday. Just not the one many were expecting 
The Goal Pressure Index is presented by Sure, Official Partner of Chelsea FC, Everton FC and Southampton FC. Join the conversation on Twitter @Sure.