Best football books and autobiographies to buy for Christmas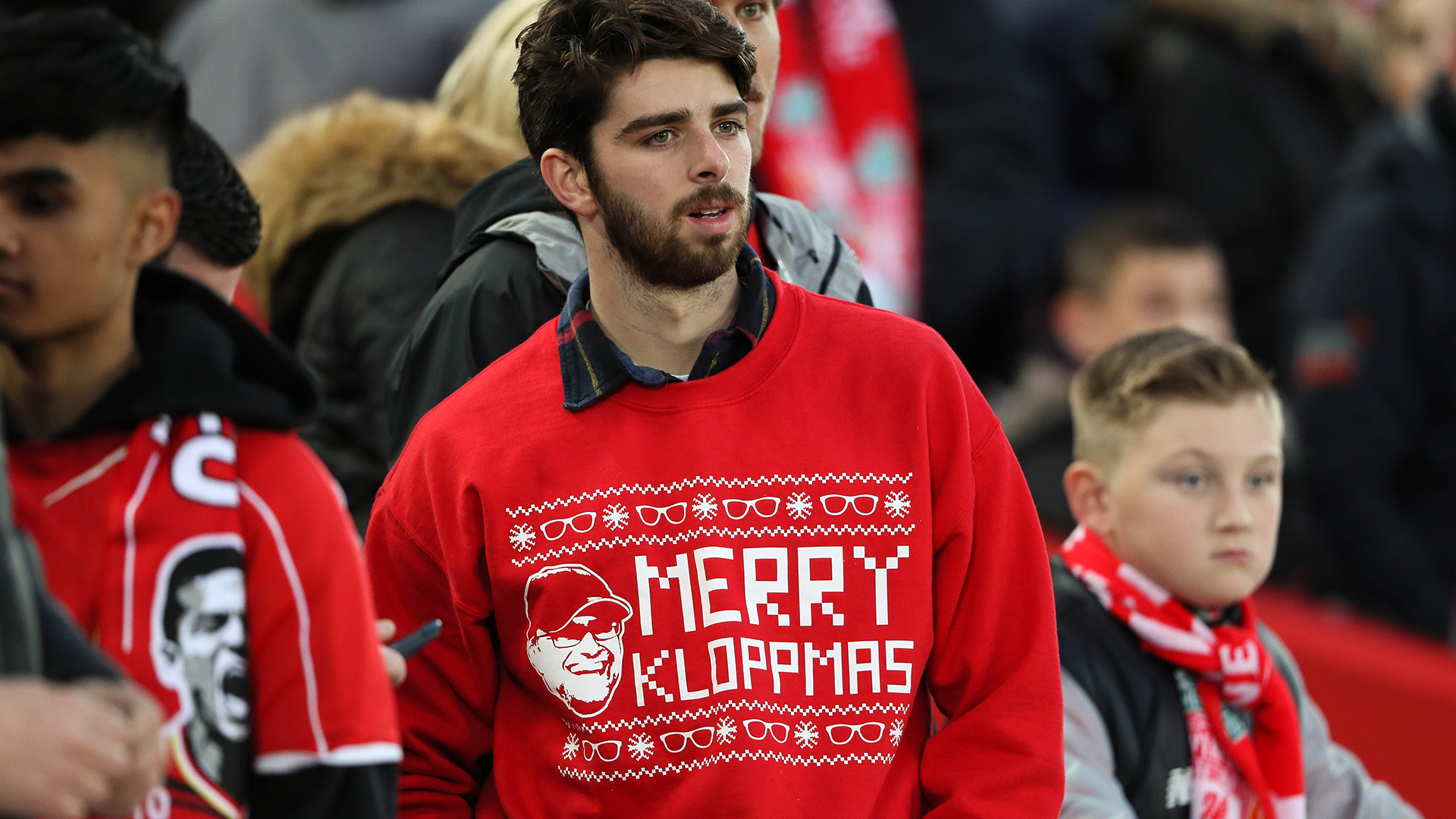 Getty
Christmas is just around the corner and it can be difficult to settle on what gift to get for the discerning football fan.
Whether you're looking for the perfect present for a die-hard supporter, or a nephew who's only just got into the game and spends most of his time playing FIFA, football books can cater to all sorts.
To help you choose the best book for the right person, take a look at Goal's top choices to go under the tree.
---
FOR THE FIFA PLAYER
---

Most children in the UK dream of becoming one of two things: either a footballer or a YouTuber. One man, Spencer Owen (otherwise known as Spencer FC) has done both.
Spencer has over 1.9 million YouTube subscribers and millions watched him, other YouTubers and World Cup Winner's play at Wembley.
For many young fans, he is a bigger football personality than Alan Shearer. Game Changer tells Spencer's story and should be an inspiration to his army of young fans.
---
FOR THE FIVE-A-SIDE PLAYER
---

For many fans, the closest they're going to come to being a footballer is the sixty minutes they spend every week kicking a ball around with their mates.
While five-a-side might not look like the best example of the beautiful game, Above Head Height is a tribute and testament to what it means to the millions of men and women who dream of nothing more than smashing the ball into the net from two feet away once a week.
---
FOR THE ARMCHAIR TACTICIAN
---

The creation of the Premier League in 1992 can be held responsible for many changes in football, some good and some bad. One of these is the birth of the armchair tactician.
As a wealth of foreign coaches came into the game and changes like the introduction of the back-pass rule altered how the game is played, fans developed a thirst for a greater understanding of football and a way to show off this new-found knowledge to their mates.
In The Mixer, Michael Cox tells the story of Premier League tactics and how they've have evolved over the past 25 years. Check out Michael Cox's five Premier League sides of all time based on tactics.
---
FOR THE PUB STATISTICIAN
---

Every fan knows that if you're going to win an argument about football you need to go in armed with statistics and there's nobody better at supplying statistical-based ammunition than Duncan Alexander. In Outside the Box, Alexander tells the story of the Premier League through with data behind the game.
Did you also know that Arsenal, in 2001-02, became the first team since the 19th century to score in all of their league games or that No club has done it since?
For more stats like that, take a look at the video below, or buy the book. You should probably do both.
---
FOR THE FAN WHO DOESN'T WANT TO READ ABOUT FOOTBALL
---

In 2015 Rio Ferdinand lost his wife to cancer. In the following years Ferdinand struggled not only with his own grief and depression, but also on how to be both a father and mother to his children.
At a time when men are being encouraged more and more to talk about the emotions, Ferdinand's story is an inspiration, as well as a window into what it can be like for men to deal with grief whilst trying to appear strong to those around them.
---
FOR THE FAN WHO PREFERS PICTURES
---

David Squires can achieve more with a few simple illustrations than some writers can in an entire chapter.
In Hall of Fame, Squires turns his attention to the legends of the game, celebrating not just their achievements but also their eccentricities, all done with his flair for pointing out comedic in a game that all too often takes itself too seriously.
---
FOR THE KID WHO ALWAYS WENT IN GOAL
---

As a kid, going in goal was never seen as the route to glory. And they're right. To date, only one goalkeeper has won the Ballon d'Or (Lev Yashin in 1963) but that doesn't mean they don't have a story tell.
In the case of Shay Given, whose career has spanned three decades, it includes playing in World Cups, FA Cup finals and against, and being managed by, some of the biggest names in the game.
In his autobiography Given lets us in on the secrets behind the stories and the personal challenges he's faced during his extensive career.
---
FOR THE EUROPHILE
---

There used to be a time when the first fans knew of a foreign player was when they turned up holding their club's shirt at their first press conference.
Today's football fan can just as easily watch the Eredivisie and Liga Nos as they can the Premier League. This ease of access has created a thirst for knowledge about the European game, a thirst well and truly quenched by Daniel Fieldsend's study of European football and its culture.
In The Secrets of European Football Success, Fieldsend speaks to the fans, players and staff of some of the biggest names in the European game, from Juventus and Bayern Munich to Lyon and Athletic, uncovering the reasons for their success and a greater understanding of the culture in which they exist.
---
FOR THE ONE WHO NEARLY WENT PRO
---

Of the 1.5 million children playing organised youth football, only 180 will make it to the Premier League.
With such a popular dream being almost impossible to achieve, what qualities and opportunities separate the kids who make it from those who don't?
In No Hunger in Paradise, Michael Calvin speaks to the decision makers, agents, coaches and parents to find out, and in doing so uncovers the the dark side of footballing success.