AFC Cup 2017: Bengaluru FC to learn their Inter-Zonal playoff opponent on June 6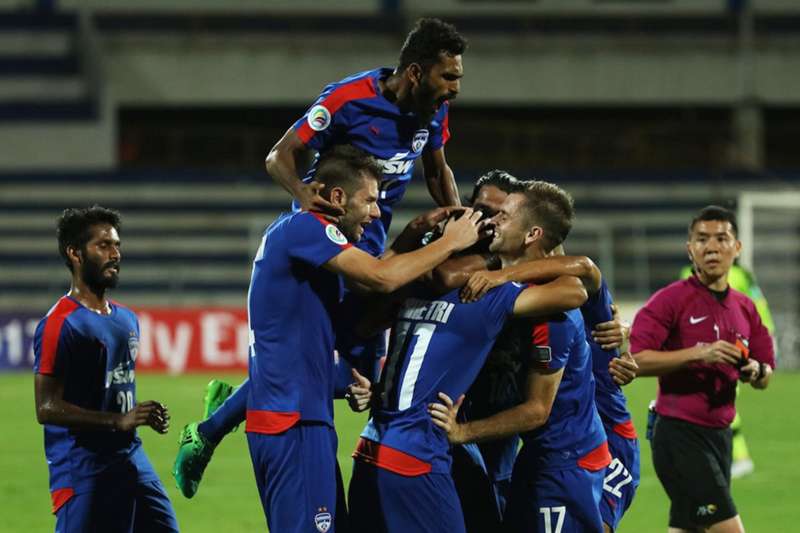 AFC Cup social media
The draw for the knockout stages of the AFC Cup 2017 and AFC Champions League 2017 will be held on Tuesday, June 6th at Kuala Lumpur, Malaysia.
After topping Group E (South Zone) in the AFC Cup with a 1-0 win over Maziya S&RC on Wednesday, Federation Cup champions Bengaluru FC will be involved in the draw as they seek their next opponent in the Inter-Zonal playoff.
As far as the AFC Cup is concerned, seven clubs will participate in the draw from the five zones. Bengaluru FC and three other clubs will be involved in the Inter-Zonal playoffs. The winner from this Inter-Zonal playoff will take on the winners of the West Zone in the grand final of the tournament.
Maziya coach launches scathing attack on Jhingan
Bengaluru FC's possible opponents are 2015 runners-up FC Istiqlol from Tajikistan (Central Zone winners), April 25 SC from North Korea (East Zone winners) or the winners of the ASEAN Zone final which will be contested between Singapore's Home United and Philippine's Ceres Negros.
The other two teams who will be interested in the draw will be the West Zone finalists - Al Wahda of Syria and the defending champions Air Force Club of Iraq.