AFC Champions League 2017: Matchday Six - West Zone Preview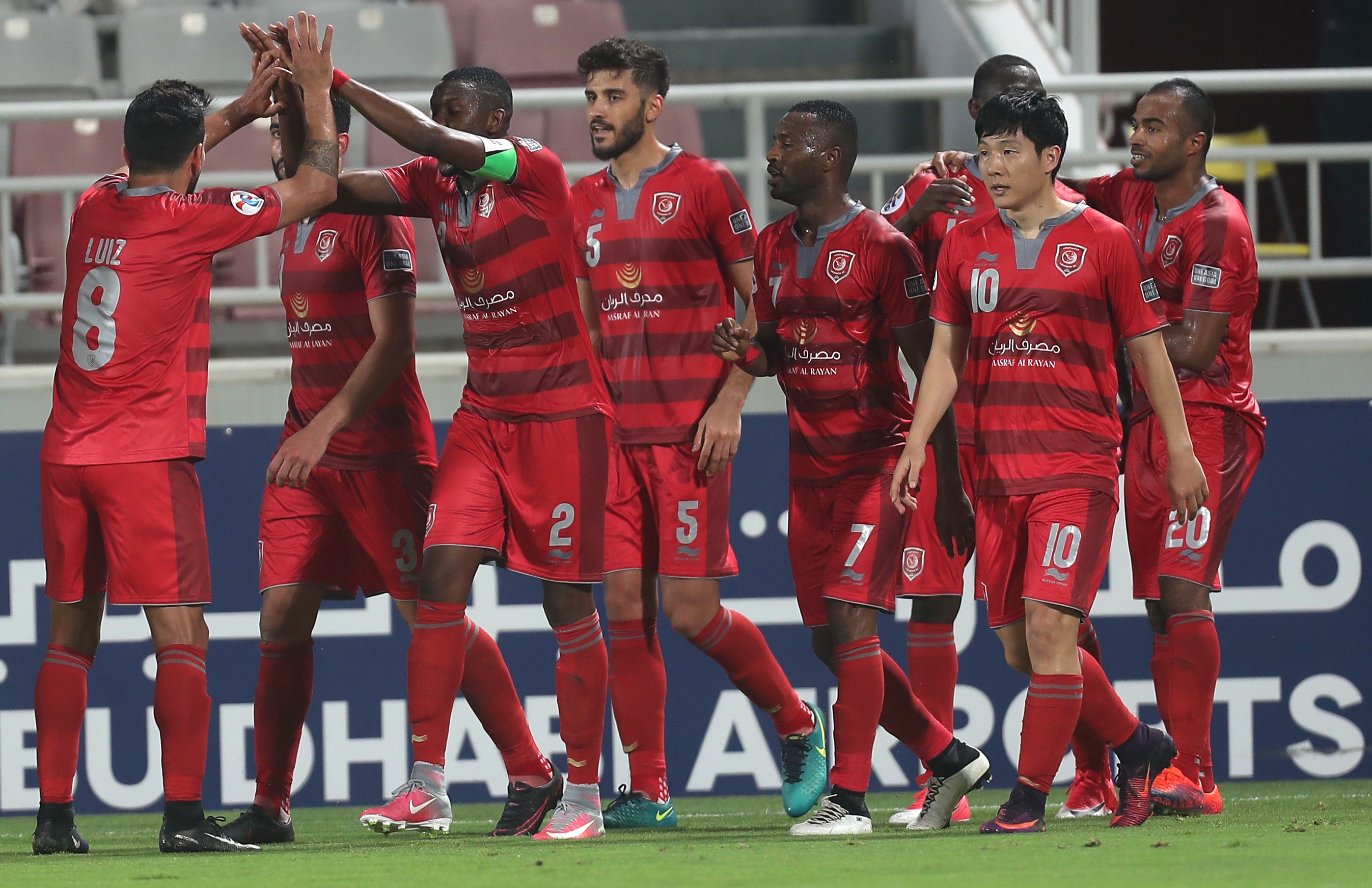 The group stages of the AFC Champions League 2017 is about to come to close this week. Lekhwiya SC, Al Ain and Al Hilal have already qualified from the West Zone and five spots remain. As such, let's take a look at the battles that await us in West Zone this week:-
---
GROUP A
---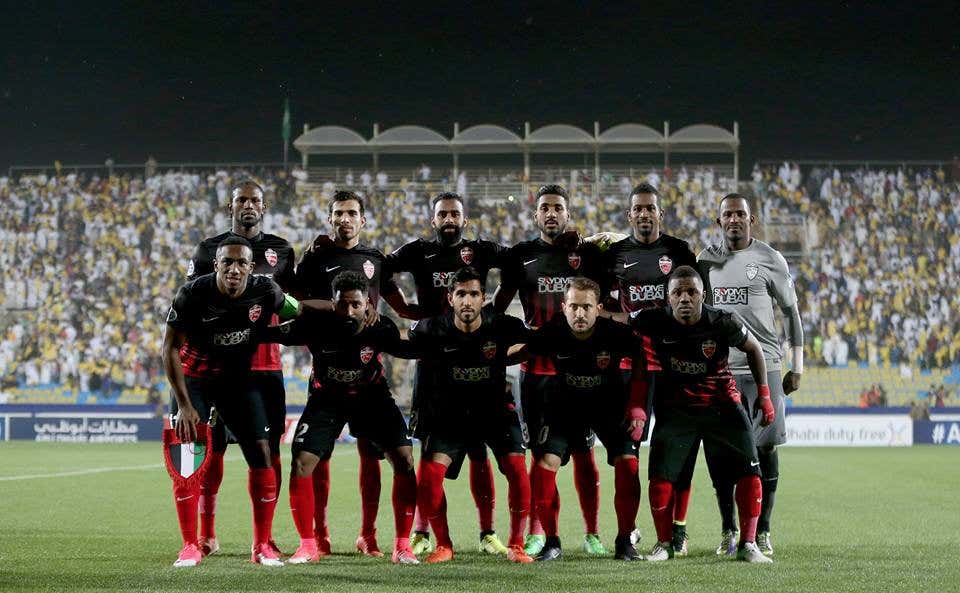 Al Ahli (UAE) v Lokomotiv (UZB): The situation in Group A is very complicated and with all teams in with a chance of making the knockout stages. To make matters worse, all teams could end up with the same points tally, meaning there's a lot to fight for this week in Group A. UAE's Al Ahli know that avoiding a defeat is all they require when they host Lokomotiv Tashkent on Tuesday but a loss will mean Lokomotiv edge above them, courtesy a better head-to-head record.
Al Ahli have eight points and Lokomotiv have five as of now and the UAE side can rest assured that Lokomotiv will give them a tough fight. Interestingly, Lokomotiv's only win so far came against Al Ahli. The home team would do well to heed the danger Lokomotiv poses. Lokomotiv will need to gauge what the result in the other game might be to see if they progress or not, even if they manage to win.
On the other hand, Al Ahli can assure themselves of the top spot if they win, despite what the result in the other game might be.
Venue: Rashid Stadium, Dubai
Kick-off: May 9, 19:50 UTC+4
Al Taawoun (KSA) v Esteghlal (IRN): It is the same scenario as that of the other Group A game here as well. Esteghlal, on eight points, can be caught by Al Taawoun who have five in their kitty. Anything but a loss on Tuesday will seal Esteghlal's spot in the knockout stages. However, for Al Taawoun to qualify, they will need to beat Esteghlal by at least four goals and hope for a favourable result from the other game.
Having been beaten by Esteghlal 3-0 in the reverse fixture, the odds are stacked against Al Taawoun. But they are playing at home and will give the Iranian outfit a real go. A nerve-wracking finale looms.
Venue: Al Ahli SC Stadium, Doha
Kick-off: May 9 18:50 UTC+3
---
GROUP B
---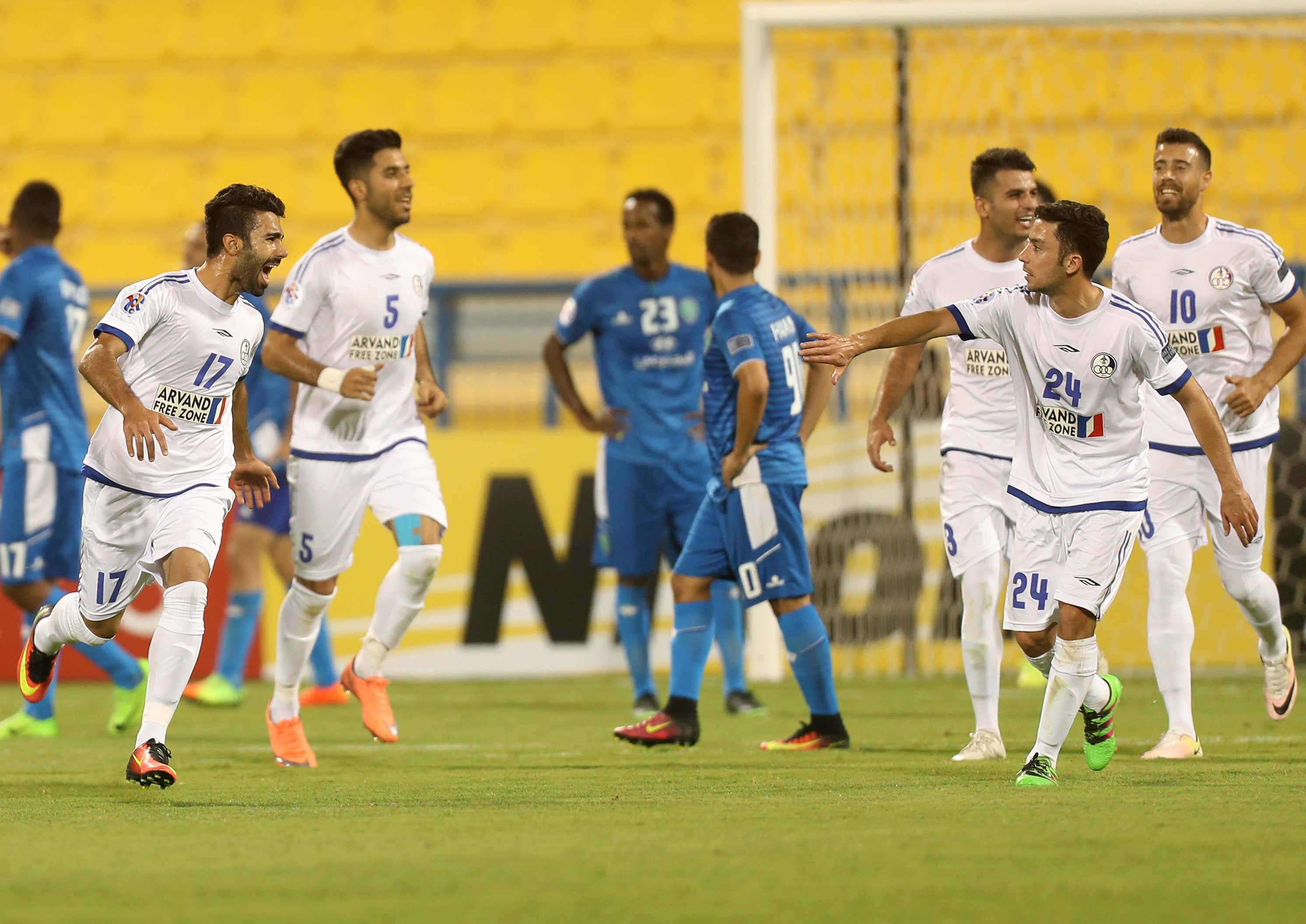 Esteghlal Khouzestan (IRN) v Al Jazira (UAE): With the top spot in this group already decided, the battle is on for second spot. Iran's Esteghlal Khouzestan only needs to avoid a defeat against bottom-placed side Al Jazira of UAE to qualify for the knockout stages from this group. Al Jazira, who have already been eliminated and have just the single point so far, are not expected to threaten the Iranian outfit.
In the reverse fixture, Al Jazira had been beaten 1-0 at home and the result could be almost the same on Tuesday as well. Esteghlal Khouzestan are only two points ahead of the third-placed Al Fateh SC and they could adopt a defensive approach against Al Jazira.
Venue: Ghadir Stadium, Ahwaz
Kick-off: May 9, 20:00 UTC+4:30
Lekhwiya (QAT) v Al Fateh (KSA): Qatari outfit Lekhwiya SC have virtually nothing to play for when they host Saudi Arabia's Al Fateh as they have already qualified for the knockout stages and secured the top spot in the group. On the other hand, Al Fateh have everything to play for. They need to beat Lekhwiya and hope Al Jazira beat Esteghlal Khouzestan to qualify for the knockout stages.
The reverse fixture had ended 2-2 between the teams and with Lekhwiya expected to take it easy on Tuesday, don't write off Al Fateh. However, they need more than that to qualify for the next stage.
Venue: Abdullah Bin Khalifa Stadium, Doha
Kick-off: May 9, 18:30 UTC+3
---
GROUP C
---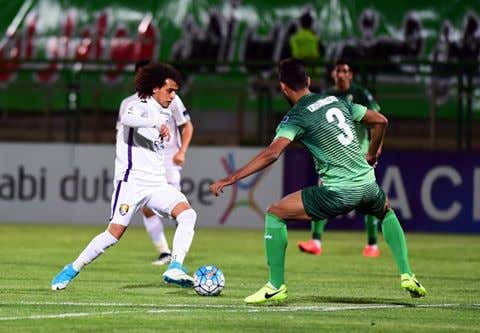 Al Ahli (KSA) v Zob Ahan (IRN): It's a shootout between Saudi Arabia's Al Ahli and Iran's Zob Ahan when these two sides meet on Monday to join Al Ain in the knockout stages from Group C. Al Ahli have eight points from five games while Zob Ahan have seven points. As such, all Al Ahli needs to do is avoid defeat at home and progress to the next stage. Zob Ahan have no option but to go for an outright victory.
Both sides are in good form domestically and looked primed for this clash. Adding spice to this clash is the fact that both teams could have reached the knockout round if they won in the previous round but both of them fell to surprise defeats.
Venue: Thani Bin Jassim Stadium, Doha
Kick-off: May 8, 18:40 UTC+3
Al Ain (UAE) v Bunyodkor (UZB): UAE's Al Ain have already qualified from Group C but need to win against Bunyodkor on Monday to make sure of the top spot in the group. Though Bunyodkor are placed bottom in the group, they won their first match in the previous round and will be on a high as a result. Though this game does not have a say in the battle for the second qualifying spot from this group, it could have a say in the group standings.
Defenders Ahmed Barman and Ismail Ahmed are suspended for the hosts while Vadir Cemirtan returns for Bunyodkor. Moreover, Al Ain have been in good form domestically, meaning Bunyodkor might be hard-pressed to gain something from this game.
Venue: Hazza Bin Zayed Stadium, Al Ain
Kick-off: May 8, 19:40 UTC+4
---
GROUP D
---
Al Rayyan (QAT) v Al Hilal (KSA): Qatari side Al Rayyan know that a win against already-qualified Al Hilal on Monday will see them through to the knockout stages as Group D winners. Al Rayyan have won both their home games so far and Michael Laudrup will be hoping his charges make it three home wins out of three. A draw would also be enough to see them advance as runners-up should Persepolis fail to defeat Al Wahda in the simultaneous Group D fixture between the pair.
Al Hilal, on the other hand, need only a point to secure the top spot in the group for themselves but will be without the suspended Mohammed Al Burayk. Al Rayyan will need to forget the heavy 5-1 defeat to Al Wahda in the previous round and focus on this game.
Venue: Jassim Bin Hamad Stadium, Doha
Kick-off: May 8, 18:25 UTC+3
Persepolis (IRN) v Al Wahda (UAE): Iran's Persepolis and UAE's Al Wahda are both in the hunt for the final qualification spot when they meet on Monday. However, a win for Al Rayyan in the other game will oust both teams. Both teams have no choice but to win this game or get eliminated. The stakes are high and the game is expected to be tense. Persepolis have six points and are a point below Al Rayyan while Al Wahda have four points.
Persepolis have not been in good form domestically, despite already winning the league and need to buckle up in order to stand a chance against Al Wahda who are coming off a morale-boosting win over Al Rayyan.
Venue: Azadi Stadium, Tehran
Kick-off: May 8 19:55 UTC+4:30