AFC Asian Cup 2019: Which country's league runs the longest?
The Indian domestic club football structure is the shortest out of all the 24 nations participating in the 2019 AFC Asian Cup in UAE.

An exception or rather an anomaly, India has two leagues that run parallelly - the I-League and the Indian Super League (ISL). The ISL is a ten-team affair, making it an 18-games-a-season contest. Further, a team can play two more play-off games if they make it and potentially a final.

The I-League is slightly longer, given that it has eleven teams which guarantee a team 20 matches a season. However, almost all the national team players come from the ISL, therefore it would be pointless to include the I-League in the larger scale of comparisons.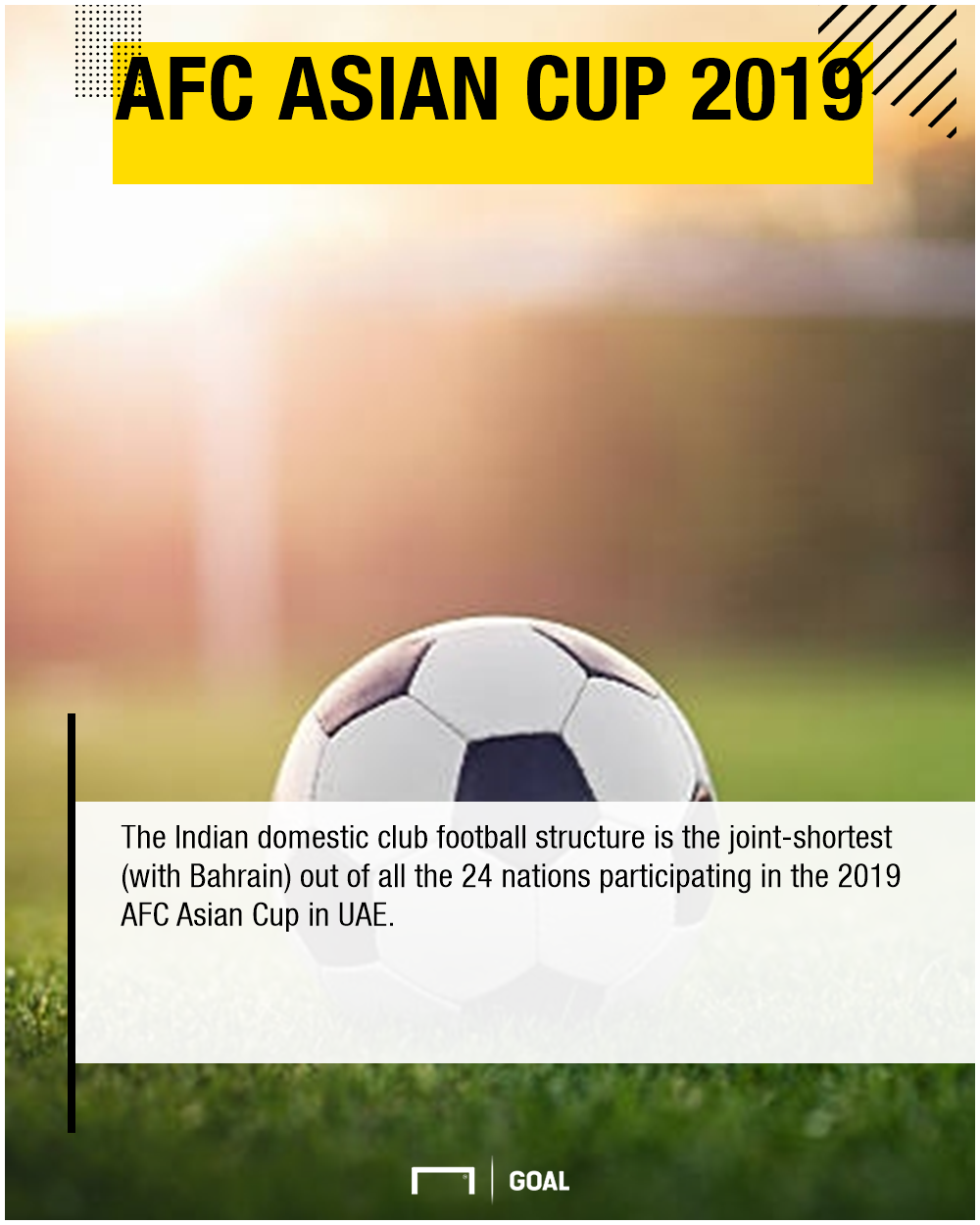 Although, two seasons ago, Indian players did go on to breach that 25-games a season mark when the two leagues were held separately - the ISL would end before the Christmas period and the I-League would begin after the new year. Players could criss-cross leagues on either side of the January transfer window, ensuring Indian players were playing for two clubs in one season.
 
With that tradition coming to an end, it makes for interesting reading how the current Indian domestic setup is years behind the other top teams from Asia. 

Tied with India at bottom-place is Bahrain's league that follows the exact pattern of the regular season of the ISL, sans the playoffs. However, the top team Bahrain are set to play in the Saudi Pro League from the 2019-20 season. Even current Asian Cup holders Australia's A-League has only 10 teams but they play each other thrice.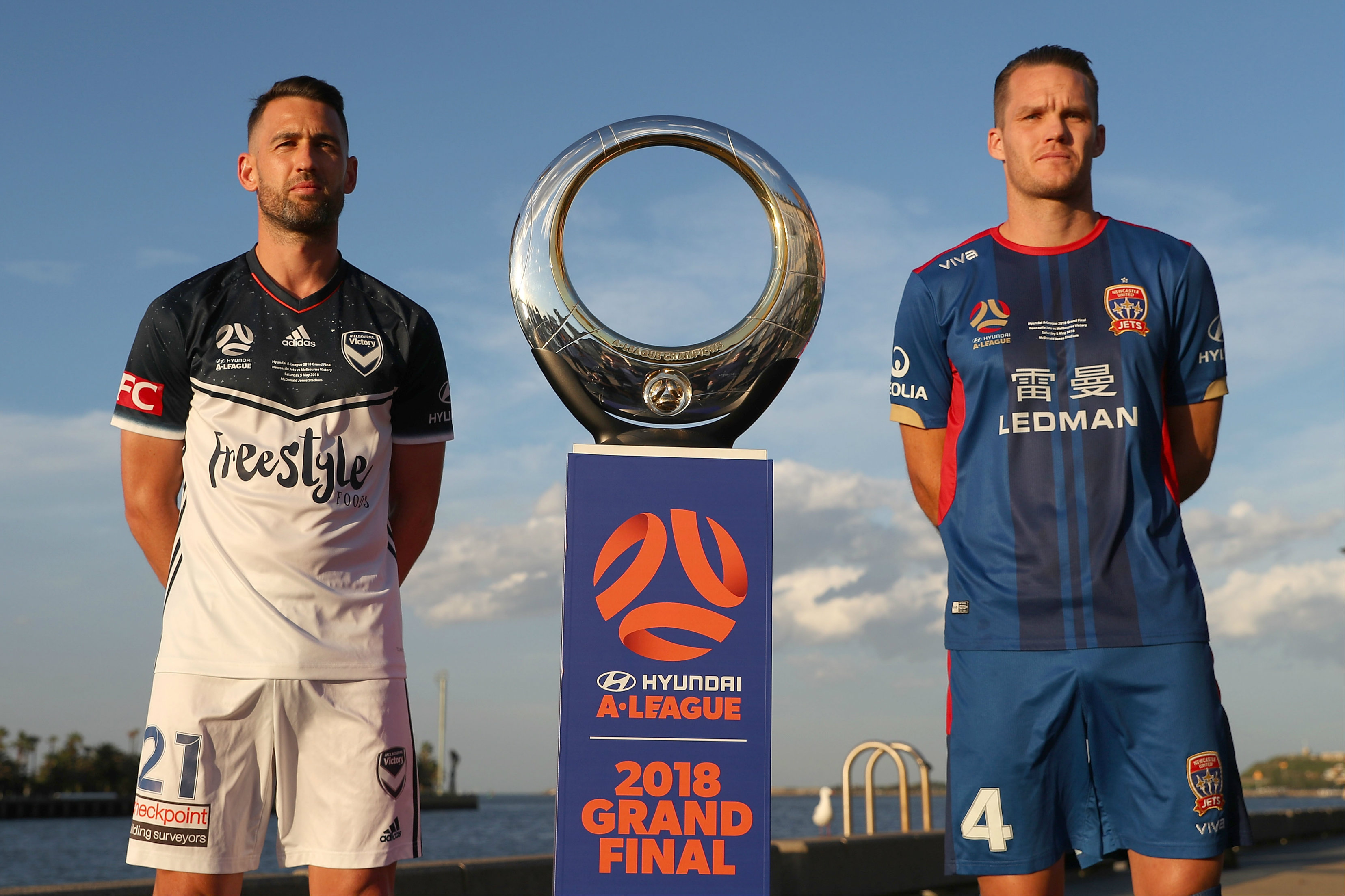 Rather, countries like Kyrgyzstan, Philippines and Turkmenistan have lesser than ten sides in their top league but all three leagues ensure at least 25 games per season.

On the other hand, we have regional powerhouses South Korea, despite having only 12 teams - two more than the ISL, have the longest league with 38 games, following the Scottish Premier League's spilt table system.

However, there are two peculiar cases. North Korea have just ended their 2017-18 season, which stretched for almost eleven months. Yemen has seen no domestic football since the 2014-15 season due to a civil war.

While most countries follow the Fall-Spring calendar, Far Eastern, South-East Asian and Central Asian countries prefer the Spring-Autumn calendar with their seasons ending before the winter.

The ISL breaks for the Asian Cup on 17 December and resumes in January and so does many other leagues across the continent. Leagues which follow the calendar year pattern took a summer break for the 2018 FIFA World Cup.

Below is a list of the leagues:

GROUP A
| | | | | | |
| --- | --- | --- | --- | --- | --- |
| Country | League | Teams | Games | Season | Duration |
| UAE | Arabian Gulf League | 14 | 26 | 2018-19 | 30 August - 15 May |
| Thailand | Thai League 1 | 18 | 34 | 2018 | 9 February - 7 October |
| India | Indian Super League | 10 | 18 | 2018-19 | 29 September - 17 March |
| Bahrain | Bahrainian Premier League | 10 | 18 | 2018-19 | 16 September - April |
GROUP B
| | | | | | |
| --- | --- | --- | --- | --- | --- |
| Country | League | Teams | Games | Season | Duration |
| Australia | A-League | 10 | 27 | 2018-19 | 19 October - 19 May |
| Syria | Syrian Premier League | 14 | 26 | 2018-19 | 21 September - May |
| Palestine | West Bank Premier League | 12 | 22 | 2018-19 | 30 August - May |
| Jordan | Jordanian Pro League | 12 | 22 | 2018-19 | 24 August - 9 May |
GROUP C
| | | | | | |
| --- | --- | --- | --- | --- | --- |
| Country | League | Teams | Games | Season | Duration |
| South Korea | K League 1 | 12 | 38 | 2018 | 2 March - 2 December |
| China  | Chinese Super League | 16 | 30 | 2018 | 2 March - 11 November |
| Kyrgyzstan | Kyrgyz Top Liga | 8 | 28 | 2018 | 7 April - 6 November |
| Philippines | Philippines Football League | 6 | 25 | 2018 | 3 March - 25 August |
GROUP D
| | | | | | |
| --- | --- | --- | --- | --- | --- |
| Country | League | Teams | Games | Season | Duration |
| Iran | Persian Gulf Pro League | 16 | 30 | 2018-19 | 26 July - May |
| Iraq | Iraqi Premier League | 20 | 38 | 2018-19 | 14 September - 8 June |
| Vietnam | V.League 1 | 14 | 26 | 2018 | 10 March - 8 October |
| Yemen | - | - | - | - | - |
GROUP E
| | | | | | |
| --- | --- | --- | --- | --- | --- |
| Country | League | Teams | Games | Season | Duration |
| Saudi Arabia | Saudi Professional League | 16 | 30 | 2018-19 | 30 August - 2 May |
| Qatar | Qatar Stars League | 12 | 22 | 2018-19 | 4 August - April |
| Lebanon | Lebanese Football League | 12 | 22 | 2018-19 | 21 September - April |
| North Korea | DPR Korea Premier League | 13 | 24 | 2017-18 | 1 December - 28 October |
GROUP F
| | | | | | |
| --- | --- | --- | --- | --- | --- |
| Country | League | Teams | Games | Season | Duration |
| Japan | J1 League | 18 | 34 | 2018 | 23 February - 1 December |
| Uzbekistan | Uzbekistan Super League | 12 | 32 | 2018 | 10 March - 30 November |
| Oman | Oman Professional League | 14 | 26 | 2018-19 | 17 August - April |
| Turkmenistan | Yokary Liga | 8 | 28 | 2018 | 3 March - 7 November |