Aaron Mooy turned down Asia in order to fulfill European dream
Like a fish to water, Socceroos midfielder Aaron Mooy can look back on his first season in the English Premier League with pride as he helped secure Huddersfield another season of top-flight football.
The fairytale campaign was one many years in the making for the 27-year-old, who after moving to Europe as a teenager with Bolton, ultimately had to return to Australia to reestablish himself.
Joining Western Sydney Wanderers and then Melbourne City, Mooy patiently went about his business intent on securing a move back to Europe to show he could cut it against the best.
Though it took longer than he expected and Asia did try to lure him away, the midfielder never strayed from his desire to prove himself in European competition. 
"As soon as I came back, I wanted to go back and prove myself," Mooy told beIN Sports. 
"It took four years in Australia for something good enough to pop up.
"There was clubs in Asia interested in me and I decided to just stick it out to the end of the season and it turned out Manchester City wanted to invest in me. It gave me a pathway back to Europe."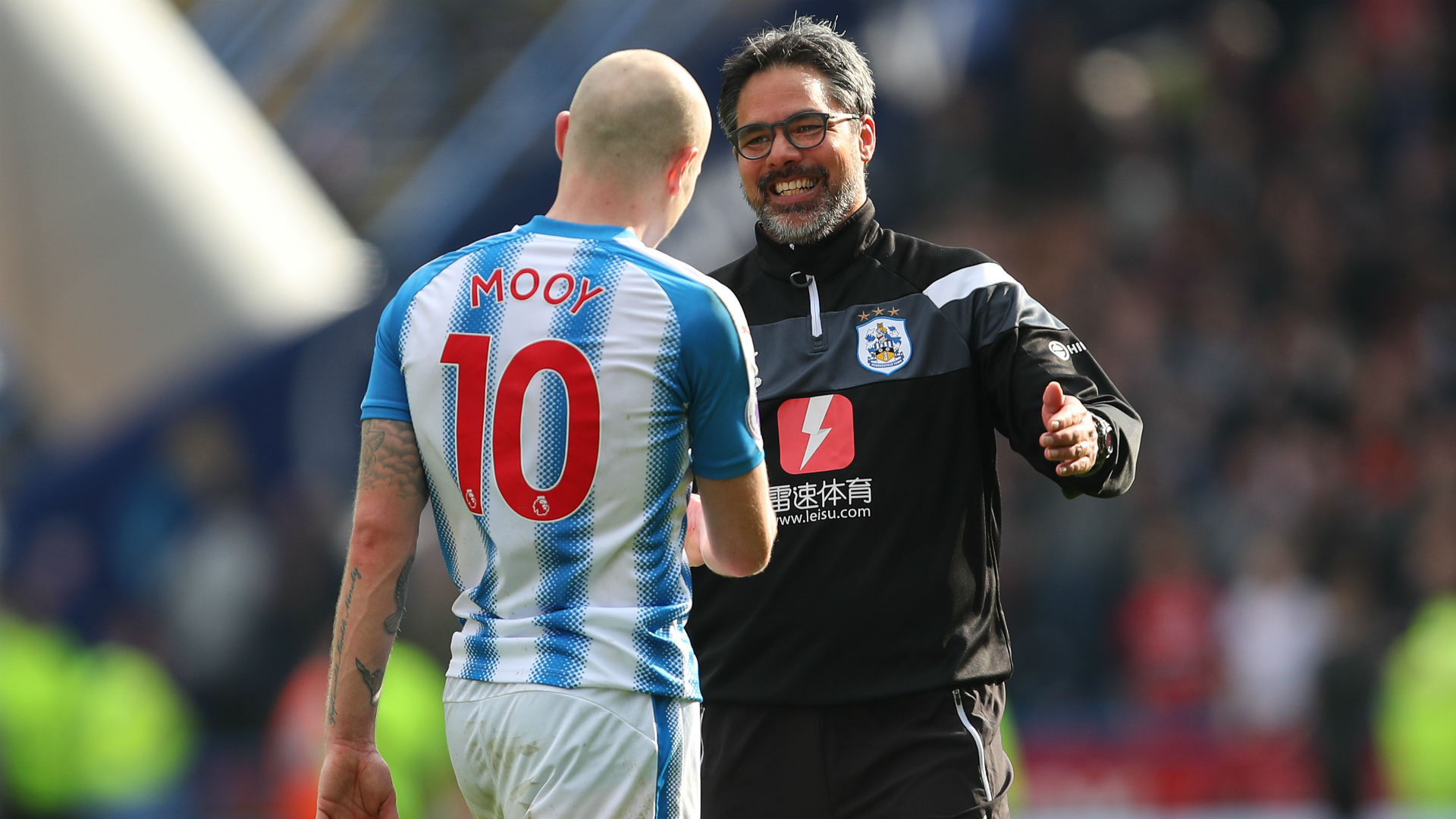 That pathway saw Mooy eventually link up with Huddersfield in the Championship, a side he helped guide to promotion and secure his million-dollar purchase by the club in the process. 
A lifelong fan of the Premier League, Mooy knew his first season in the top flight was make or break.
"I knew I had to have a good season if I wanted to stay at that level," he said.
"Growing up in Australia, Premier League's pretty much the only thing on television. I always watched it, always wanted to do it and I remember the day, my first game, not that long ago. I had so much happiness inside.
"I was 25 when I left Australia to play in the Premier League and no matter what happens from now, I'll be very, very proud of what I did."
After his first season in the Premier League, Mooy is now set for his first World Cup with the Socceroos all but certain to make the cut for Russia.