Shillong Lajong registered a 1-0 win over debutants Gokulam Kerala FC in their opening match of the 2017/18 I-League at the JL Nehru Stadium in Shillong on Monday.

Alen Deory (78') was the sole scorer as the north-eastern side won all three points at home.

Bobby Nongbet entrusted touchline duties to his number two, Alison Kharsyntiew as the new Lajong coach missed his I-League debut due to personal reasons. Phurba Lachenpa made his league debut after serving as a backup for Vishal Kaith for the last season in goal. Kynsailang Khongsit, Laurence Doe, Juho Oh and Rakesh Pradhan made up the backline. Daniel Odafin, Aiman Al-Hagri settled in midfield. Redeem Tlang and Hardy Cliff flanked Alen Deory who had skipper Samuel Lalmuanpuia up top.

The visitors played a 4-3-3 formation with keeper Nikhil Barnard supported by Daniel Addo, Emmanuel Chigozie, captain Sushanth Mathew and Provat Lakra in front of him. With Khaled Alsaleh, Mohamed Irshad and Mohammad Rashid in midfield, Gokulam had a front three of Arif Shaikh, Lelo Mbele and Stephane Kamo Bayi.

The youthful Lajong side showed some early signs of damage but it was Gokulam who had the first sniff on goal via Chigozie's header from Alsaleh's flag-kick with the Reds pulling off a goalline clearance.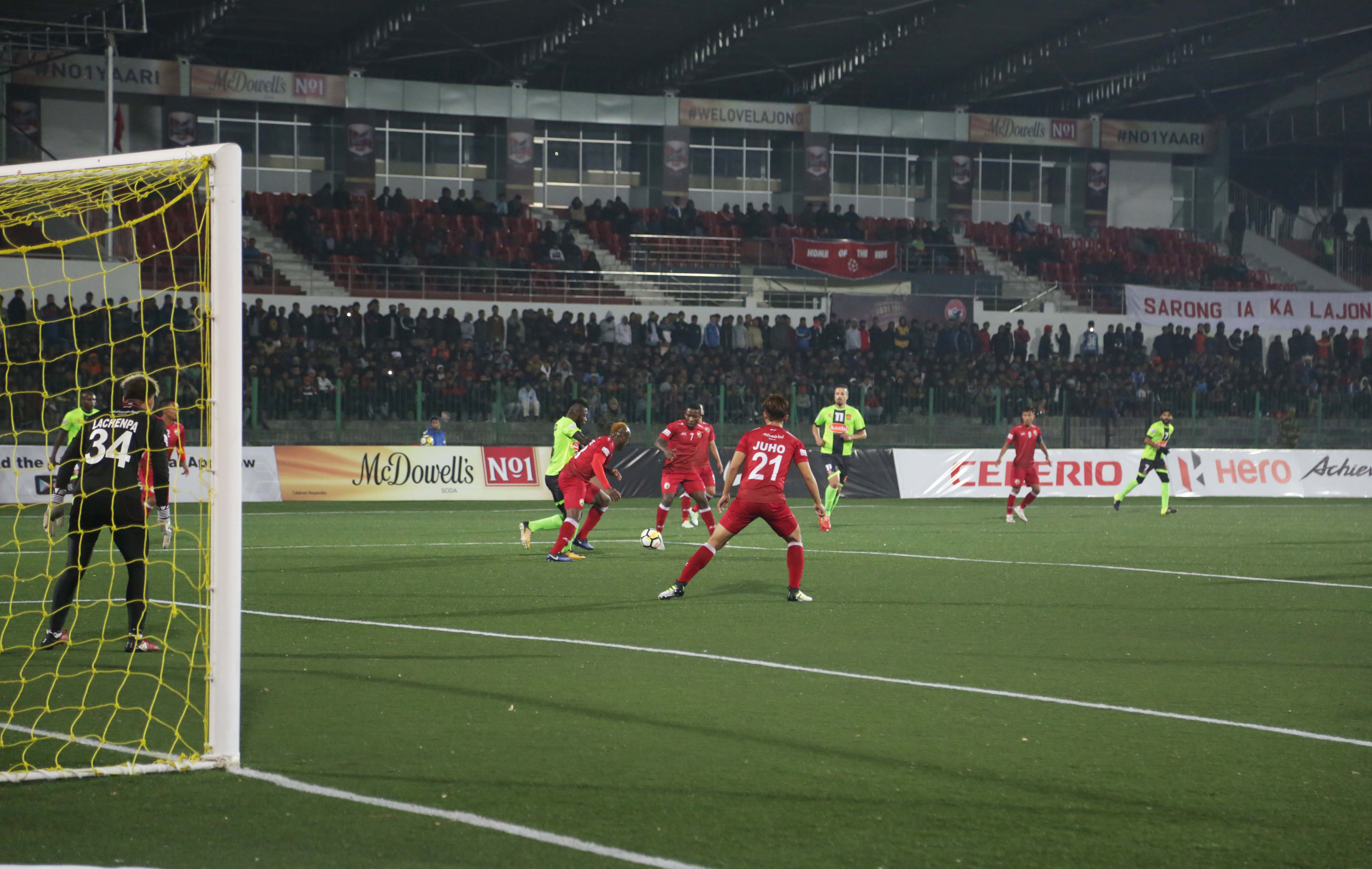 Alen Deory and Redeem Tlang were poor in front of goal in the first half with the former missing only with the keeper to beat. The Lajong fullbacks did no harm to their reputation but were failed by the wingers who appeared a tad lazy on the final third.

Right after the break, Gokulam's Lelo Mbele cut past his marker but took a touch too many as Phurba Lachenpa latched onto his shot from close range.

Lachenpa showcased his skill yet again after the hour mark when he doused Kamo Bayi's hopes of scoring the opener. In the other end, Hardy Cliff had a golden opportunity but his shot sailed over the bar, with nerves getting the better of the youngster.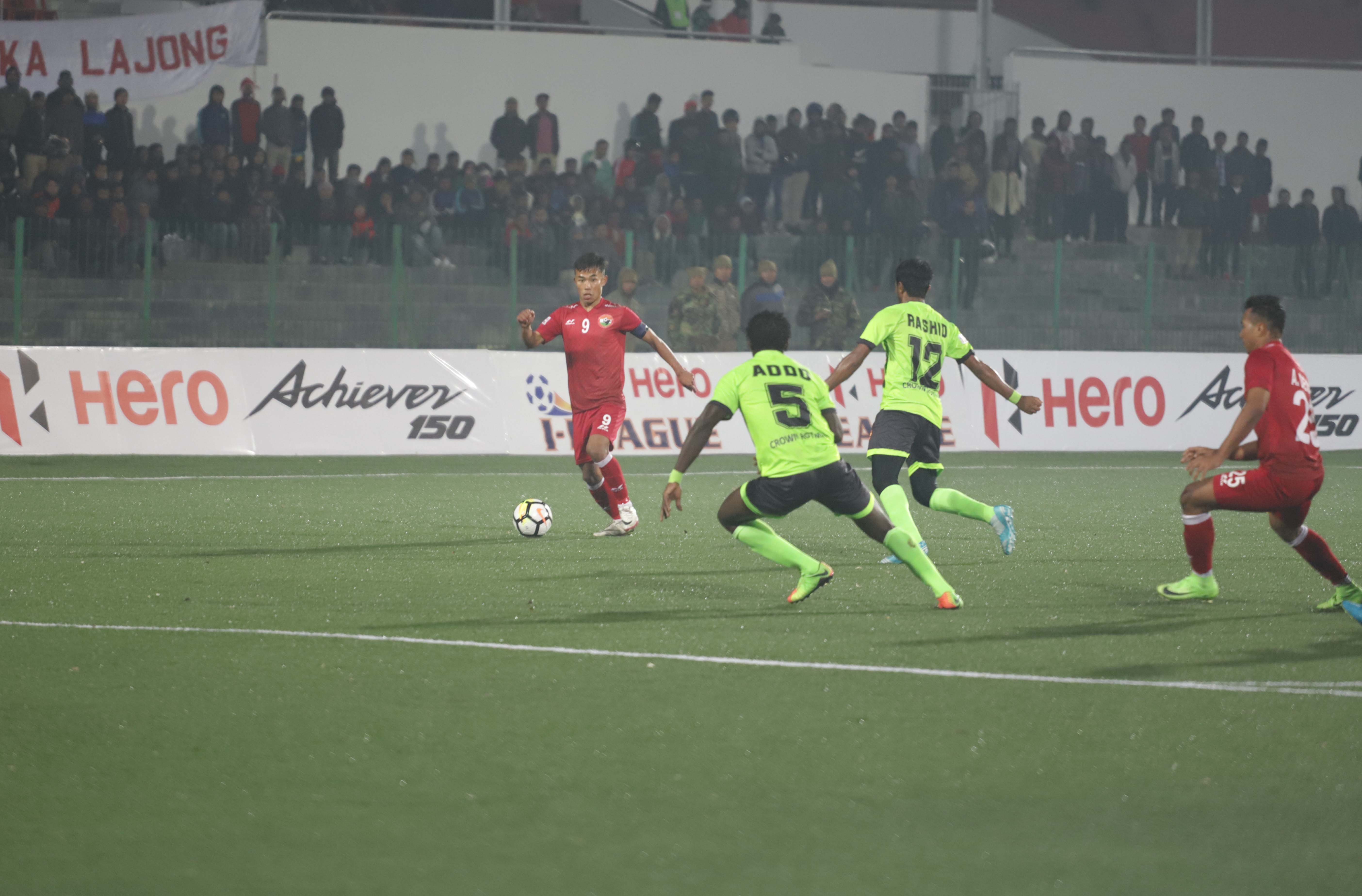 However, the much-awaited deadlock-breaker arrived through Lalmuanpuia's set-piece which rebounded off the post from Deory's header. The former NorthEast United FC man was at the right place at the right time to head the ball in following a deflection off Lakra.

Bino George's side had no answer and their wasteful first outing yielded no returns. The Kerala side now face Chennai City FC up next while Lajong, who began their post-Thangboi Singto era with a bang will carry over the momentum when Churchill Brothers come visiting on Saturday.