Premier League
WIN the ultimate EPL fan experience!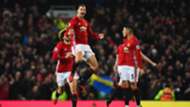 Whether you're sitting in the Kop on a Tuesday night in Liverpool or up at dawn in New York City, England's Premier League owes everything to you.
 
The supporters who pack the stadiums every week huddle so close to the action they become a part of the show – a show that gets better every year thanks largely to those who watch from afar.
 
And now Visit Britain are inviting those distant onlookers the chance to join the party in person.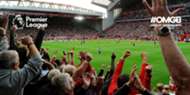 Do you think you're the ultimate Premier League Super Fan? Prove it and you could win yourself a once-in-a-lifetime trip to the 'home of football'. 
All you have to do is submit a short video telling us why you and a friend are the EPL's most passionate fans and you could win return flights to Great Britain, 2 VIP seats at a Premier League game of your choice, and a three-night stay (English breakfast included) in a top hotel. 
The winner will also receive entry to a selection of soccer-themed attractions, a behind-the-scenes visit to Premier League Productions and soccer merchandise from your favorite club.
Click here and show us why you have got what it takes to be crowned the ultimate Premier League Super Fan