Why does Victor Moses have a lot to prove at Russia 2018?
Last Updated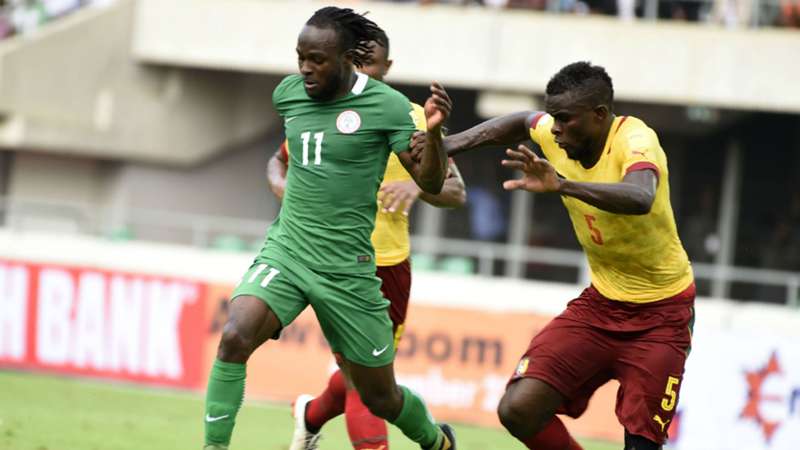 Getty
---
COMMENT By Solace Chukwu

Follow on Twitter
---
The World Cup is many things for many people, each experiencing that unique, quadrennial tournament in his own way. For Chelsea's Victor Moses, Russia 2018 is a chance to finally prove himself on the grandest stage of all.
No, it is not his first. But it might as well be, for a certain old African adage dictates that a man's morning begins when he stirs from slumber. Not only is Moses born anew, as it were, but he will be central to Nigeria's hopes when the tournament kicks off in the middle of June.
Leading up to the 2014 World Cup, it looked like he would be as well.
One of the lynchpins of the Super Eagles' unexpected and impressive Africa Cup of Nations triumph in 2013, there was a genuine sense of anticipation whenever he got on the ball. He was dynamite in the knockout stages in South Africa, seizing games against Ivory Coast and Mali by the scruff of the neck, and bringing the flair to a brawny, functional team.
However, by the time the World Cup in Brazil rolled around, the Chelsea man looked like a shadow of a shadow, as though all that glitter had washed out in the rain.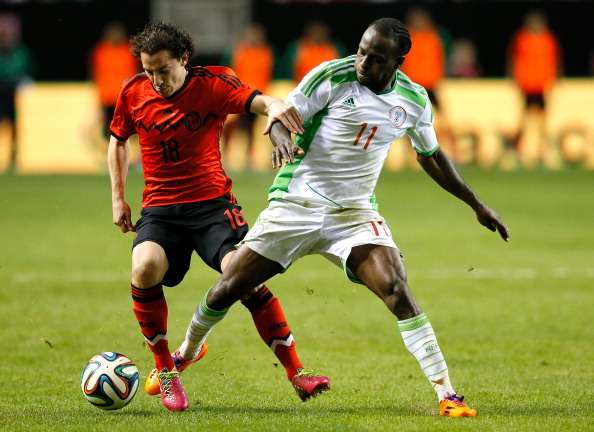 The first clouds had begun to gather the previous summer, when Jose Mourinho returned to take charge at Chelsea. Having been so instrumental in the Blues' Europa League triumph the previous season, Moses failed to impress sufficiently in preseason, and was loaned to Liverpool.
With him, the Reds produced an exciting, memorable title challenge that season, famously punctured by that 3-3 draw away at Crystal Palace.
Well, not with him exactly; he was certainly present, but was utterly peripheral. It was a young Raheem Sterling who stepped into the spotlight, and what confidence and physical conditioning Moses possessed seemed to ebb away completely.
It was in that uncertain emotional and physical condition that he joined up with the Super Eagles for the Mundial. The consequence, against all hope, was predictable. It was not so much that he was uninspired as that he was actively a hindrance—he lasted under an hour in the forgettable slog that was the group opener against Iran, managing to touch the ball only 16 times, and did not play again till the Second Round.
With Stephen Keshi seeking a creative spark, it was to the hitherto unheralded Michael Babatunde he turned.
Then based in Ukraine with Volyn, the 22-year-old excelled at carrying out very basic functions, drifting out to the wider areas to create overloads and help maintain possession. It was damming that a player of Moses' talents was not trusted with even this.
Indeed, his return to the side against France only happened after Babatunde unfortunately broke his hand getting in the way of a trademark Ogenyi Onazi missile. While, to Moses' credit, his exclusion served to jolt him into a much more involved showing, the overall feeling of his World Cup was one of huge disappointment.
That all means that, more than most, the Chelsea man has a lot to prove in Russia this summer. Much of the playing personnel from four years ago has changed - of the team which started against France, only four are involved in the current squad, and only two are starters - but his remit is essentially the same: the flash of inspiration in a team built on pace and power.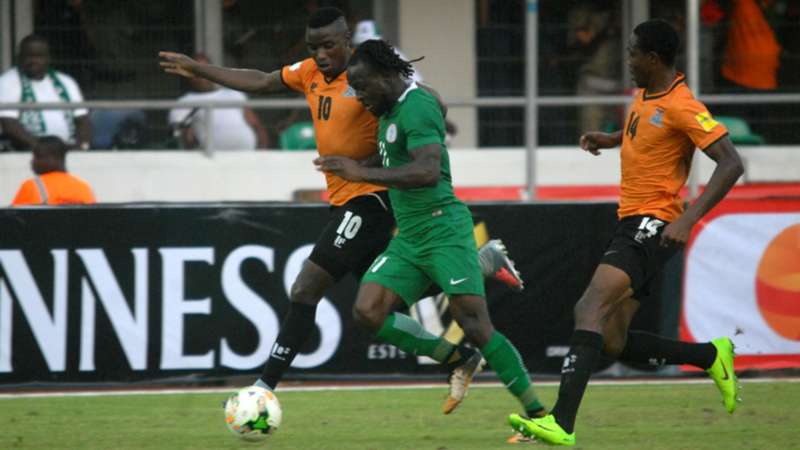 As in 2014, how well he performs this function will be determined by his confidence, match sharpness and physical condition.
Unlike then though, he comes into the World Cup after a second successive season 3,000-minute club season as a starter under Antonio Conte. His confidence really could not be higher, and he is in peak condition; he can finally show he is capable of carrying the Super Eagles on the world stage.
It is not so much an opportunity as it is a mandate: African sides, Nigeria in particular, can be quickly dismissive of star players underperforming at major tournaments.
Victor Moses |2017-18 Premier League stats
As an added motivating factor, the imminent departure of the former Juventus boss, with Maurizio Sarri widely believed to be inbound, means the stakes are even higher. Sarri has not been known to play with a back three, a fact which endangers Moses' specialist position.
As such, the World Cup is essentially a shop window for him to draw interest from elsewhere, as he could well find himself marginalized again under a manager who favours a back four. He faces a fight, not only for an enduring international legacy, but also for his immediate future.