Why does Neymar showboat? Brazil star must stop fighting battles if he is to win the war
Last Updated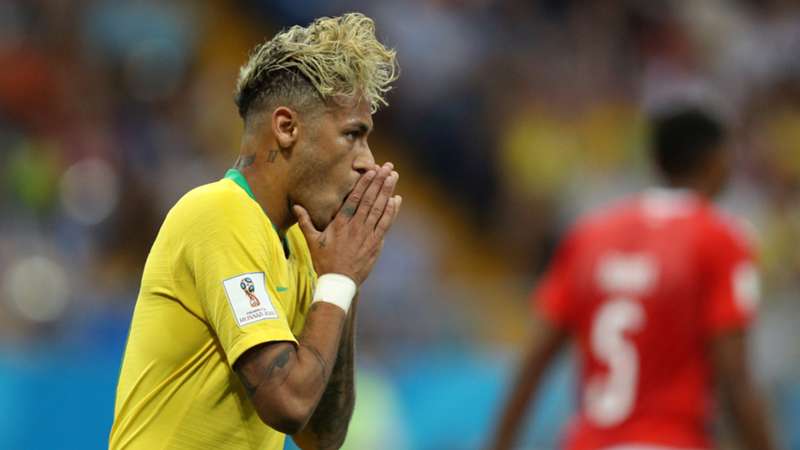 Getty
Neymar sprang up onto one knee and counted them on his fingers.
"One, two, three," he shouted, in screeching English. He threw his upturned palms to his side and asked the referee's assistant, "How many more?"
There would be a few more. The Brazil forward was fouled 10 times during his side's 1-1 draw with Switzerland, the most suffered by a single player since Alan Shearer (11) versus Tunisia in 1998 and as many as five entire teams suffered in total during the first round of World Cup 2018.
Back home there was intense frustration over the lack of protection he was given by the officials – seemingly, Brazil's own tactical fouling as they booted James Rodriguez out of World Cup 2014 had been forgotten.
Wiser heads such as Brazilian football journalist Juca Kfouri pointed out that "Neymar insisted on holding the ball too much and was beaten for it."
So were Brazil, as their talisman consistently slowed the tempo and repeatedly broke Brazil's rhythm, embarking on one personal duel after another. Opta data shows he contested 30 of them in Rostov, more than twice the next highest number of any of his team-mates and almost twice as many as Blerim Dzemaili's team-high 17 for the opposition.
Earlier this year, outspoken former Brazil international Walter Casagrande echoed veteran coach Rene Simoes's concerns that in Neymar Brazil was creating a monster. Neymar's individualism is invariably chalked up as the lavish hubris of the 'monster' the modern game deserves, his extravagance as mere exhibitionism rather than something that provides a tangible advantage to his team.
The question is, why does he do it?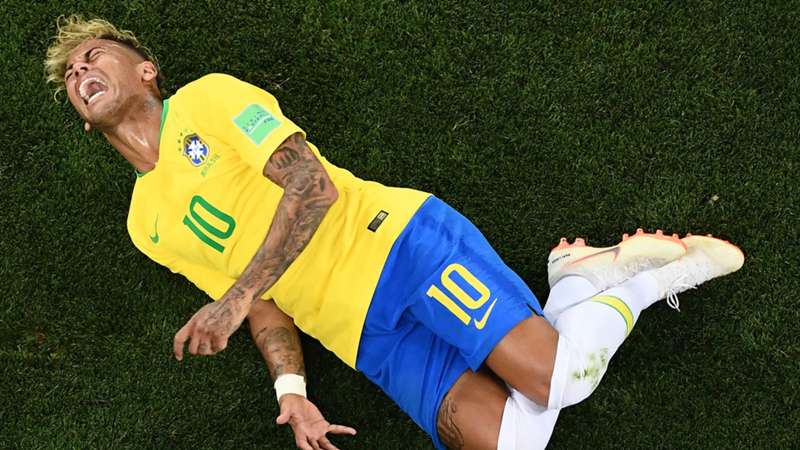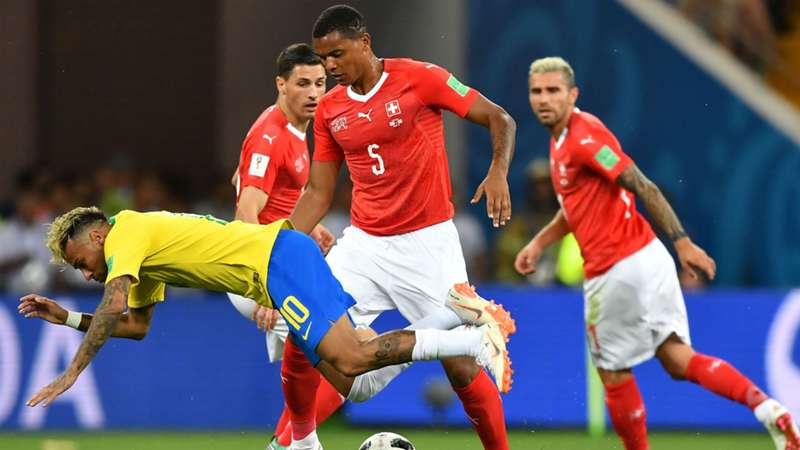 In Neymar's case, the canetas and chapeus no longer appear to remind the world of the great myth of o jogo bonito, every bit as brand-building as his latest hairstyle, which brought depressingly predictable outrage from real football men across the world. SporTV's Andre Rizek pointed out the futility of the 'noodle'-head polemic by promising to sport the hairstyle on his incongruously erudite and considered football debate show if Brazil win the World Cup.
Some of the attacker's 'showboating' is, of course, is self-gratifying; most certainly in those moments where the game is already up.
But at other moments, particularly early-on in matches, there is reason to Neymar's rhyme. Ask any ex full-back and they'll preach the importance of the 'first tackle'. First impressions on a football field are lasting. Hit them hard, let them know what you're all about. See if they fancy it. Make them think twice.
Forwards often employ a similar logic. The first time one faces their maker is a chance to assert dominance and establish hierarchy. Beat them first-time and one can guarantee there will be less pressure on the ball next time they're in possession.
And then there's the referee, who is also there to be played. Neymar never really participated in the sort of informal street football that toughened so many of his compatriots. Hot-housed from adolescence, the one constant of Neymar's youth was an official being there to give him free-kicks.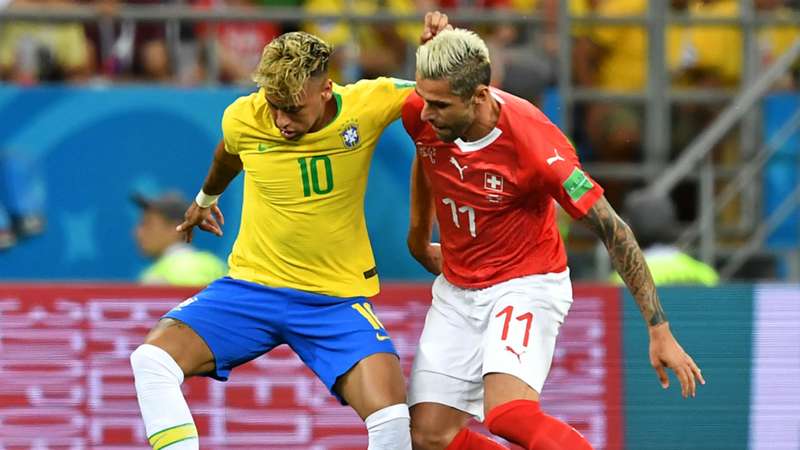 Time and again you will see Neymar turn his back on an opponent and slowly move the ball away from them, welcoming one kick after another before the referee blows up. This is Neymar communicating to the officials the constraints under which he is being asked to work. The message being, 'to do my job I need you to do yours'.
Neymar has spent the overwhelming majority of his life battling his two greatest adversaries: reckless defenders and stubborn referees.
But now he is perhaps the most famous footballer on the planet, certainly the most famous after Lionel Messi and Cristiano Ronaldo. Defenders know he can beat them, referees know they will kick him.
If he is to be the one to lead Brazil to a sixth world title in Russia. Neymar must rise above the battles he's fought for so long and focus on winning the war.