Simba
Who is Ligi Kuu Bara's Defender of the Season?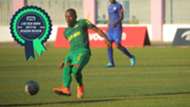 As the Ligi Kuu Bara season nears the end there have been defenders who have constantly rose to the occasion this season and produced a series of good performances, but very few were consistent enough throughout the campaign. 
Goal picks five defenders who were head and shoulders above the rest this term. 
---
Kelvin Yondani (Yanga)
---
Apart from his misconduct against Simba defender, Asante Kwasi during the Dar es Salaam derby on April 29, Kelvin Yondani has had one of his arguably best season to date.
Yanga have two of Tanzania's finest centre-backs marshalling their defence when fit, but it was Yondani who first began laying the foundations to help the Jangwani club become the defensive force they are today.
Since signing from Simba on a free transfer in 2012, the defender has grown into his role as a leader and has always impressed with his intelligence, distribution and overall class. Many moves start with him.
As just a reward for his continued excellence, Yondani became one of the Tanzania's all-time cap holder this season.
---
Erasto Nyoni (Simba)
---
The senior versatile defender joined Simba from Azam as free player at the start of the season.
When it comes to the ex-Vital'O enforcer, it's easy to measure his value by his absence. Pierre Lechantre still trusts his old guard when times are tough, and his players don't come much tougher than Nyoni. 
His derby winner against Yanga on April 29 was proof that his transfer was the bargain of the season.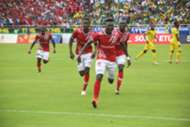 ---
Dickson Daud (Mtibwa Sugar)
---
The young defender from the Tanzania National U20 team has matured beyond to his age this season. He leads the Mtibwa Sugar defense with quality and he has potential to became one of the finest defenders in the country.
His contributions throughout the season has helped his team to earn a place in the FA Cup final this season were they will play Singida United on June 2.
He is likely to leave the club at the end of the season following a long tradition of Mtibwa Sugar nurturing young talent and then selling them to other Premier League rivals. 
---
Asante Kwasi (Simba)
---
Another versatile player in the Simba squad, it is a very tough to select either Shomari Kapombe or Asante Kwasi.
However, the Ghanaian gets the nod because of his contributions in the team since hs move from mid-table Lipuli FC.
He is a central defender by nature but he can play as left wing-back and he can produce the same fight as he has shown since he joined Simba in the January transfer window.
He is the only defender to score seven Premier League goals this season. He can score from open play but more famously on set plays.
His free kick goal against Simba late in November earned him a move and permanent pace in the team and he really deserves to wear the Premier League medal.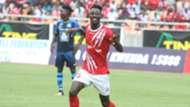 ---
Yakubu Mohamed (Azam)
---
Azam's biggest problem this season was clear and that was their striking force, but not the backline due to the presence of this Ghanaian defender.
Yakubu managed to remain a calming constant alongside an array of defensive partners including David Mwantika, Agrey Moris and Daniel Amoah.
Simba and Yanga have each been linked to the defender in recent windows, but the loyal Ghanaian stopper has so far rebuffed all interest to remain with the Ice Cream Makers as they go about trying to win the title for the first time since 2013-14.