Johor Darul Ta'zim
Who is Ceres-Negros FC, JDT's AFC Cup semi-final opponent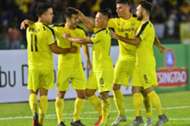 With Johor Darul Ta'zim set to face Ceres-Negros Football Club in the first leg of the ASEAN zone semi-final of the 2017 AFC Cup on Wednesday, Goal's build-up starts right here with a profile on the opponent. 
Fascinatingly, Ceres' only came to life a short five years ago, back in 2012. The club was started by the Leo Rey Yanson who owns the Ceres bus liner business with his brother, Ricky. The initial name of the club was Ceres-La Salle Football Club which comes from the close relationship that the club has with University of La Salle that is situated in the Bacolod city, Philippines.
The club plays their home games in Panaad Stadium which is located within Bacolod itself and can hold a capacity of 8,000. Ceres in 2017 plays with yellow as their home colours and black as their away colours.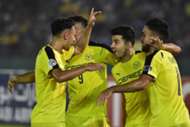 Ceres won the UFL FA League Cup in 2014 which got them into the 2015 AFC Cup. However, it was a short sojourn for them in the regional competition after getting knocked out by Maldives' Maziya in the play-off round before the group stage.
However that setback only seemed to spur Ceres on as they emerged as league champions of the UFL Division I in 2015 to earn another stab at the AFC Cup in 2016. They would far much better last year, reaching the last 16 but were eventually eliminated by Hong Kong's South China.
Ceres are currently coached by Risto Vidakovic. The 48-year-old Serbian has been at the helm since 2016 and has managed to guide his team to the ASEAN zone semi-final stage of the 2017 AFC Cup. Vidakovic is a former tough-tackling defender who had played in the colours of Red Star Belgrade (Serbia), Real Betis (Spain) and Osasuna (Spain) before moving into management.
Ceres has a team packed with Philippines internationals, not a totally different scenario with their opponent JDT. Amongst those are Roland Muller, Kevin Ingresso, Iain Ramsay and Manuel Ott. On the import side, Ceres have Bienvenido Maradon who is currently the joint top-scorer in the 2017 AFC Cup, together with JDT's Gabriel Guerra.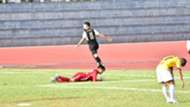 The 2017 Philippines Football League has only just kicked off in May and Ceres has only played one match thus far. The opening encounter against Kaya FC finished 1-1 with the goal coming from Ramsay. So the Philippines side goes into the clash with JDT with only just seven competitive matches under their belt, however that hasn't stopped them from topping Group G and JDT would do well not to underestimate them.