Premier League
When does the transfer window close for Premier League, La Liga & other major European leagues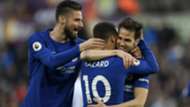 Following the vote of Premier League clubs deciding to bring deadline day forward to occur before the start of the season instead of at the end of August, this upcoming campaign will be the first occasion where the transfer window will end before the first game of the English top flight.
Whereas in previous seasons the Premier League's transfer window would end on August 31 (or the first working day of September), they have now brought forward the end date almost a month earlier to keep in accordance with the rule.
The decision was made to help clubs not be distracted by off-pitch transfers, though it is only the Premier League who will observe the new role – other clubs in Europe maintain original deadline day rules.
So when does the Premier League transfer window close this year, and how will this affect other European leagues' deadline day? Goal has all the information.
---
When does the Premier League transfer window close?
---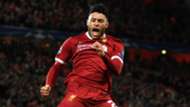 Due to Premier League clubs voting to end the summer transfer window before the start of the season to avoid disrupting their campaign with player transfers, it will now close on August 9 instead of the previous August 31.
Clubs in England will still be able to sell to other leagues, but will no longer be allowed to buy after August 9 – changing the narrative of deadline day.
The rule change will only affect Premier League clubs, so the likes of La Liga, Serie A, Bundesliga and Ligue 1 will still work with the old rules and have their transfer windows start and end later.
Bringing deadline day forward enables clubs to focus on on-pitch matters instead of being disrupted by transfer sagas and last-minute moves.
Both Alexis Sanchez and Philippe Coutinho's transfers both dragged on well after the season started despite only leaving their clubs in the winter transfer window.
---
When does the transfer window close for the rest of Europe?
---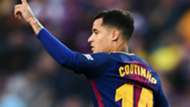 Major European leagues such as Spain, Germany, Italy and France still have their windows open from June 1 to August 31 – same as before. With the only exception being Italy, whose deadline day is on August 17, one day before Serie A season begins. 
If the rule had been in place last season, Coutinho could still have handed in a transfer request but players will know their clubs are unable to find a replacement, giving them very little leverage to force a move. Any sale prices from England to other countries in the latter half of August could be inflated to reflect this.
This summer all eyes will be on Chelsea pair Thibaut Courtois and Eden Hazard, who have been strongly linked to Real Madrid.
A high-profile transfer has already occurred between European clubs after Cristiano Ronaldo made a sensational €100 million switch from Real Madrid to Juventus.