Arsenal
Wenger will sign new Arsenal deal but it will be his last, says Keown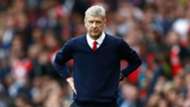 Martin Keown acknowledges that Arsenal fans may not be too happy with Arsene Wenger being offered a contract extension, but he believes terms will be agreed.
The Frenchman has taken his Gunners reign past the 20-year mark this season, but questions are once again being asked of his methods and suitability for the role.
Ox 'didn't mean' to like anti-Wenger tweet
It was not all that long ago that the experienced tactician was untouchable in north London, having brought top-flight titles and Champions League adventures to the club.
He has, however, gone 13 years without taking the Premier League crown and has seen another bid unravel in 2016-17.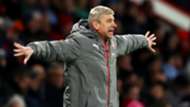 With his contract set to expire in the summer, it has been suggested that a parting of ways may be imminent.
Keown, though, believes that Wenger will spend another 12 months in the dugout, allowing Arsenal to put suitable plans in place for his departure and a smooth transition to be made to his successor.
Forlan: Arsenal a laughing stock
"Arsene Wenger will decide when he leaves the club," Keown told BT Sport. "I believe that he manages up and down within the club.
"They're going to want to have a run-up to a succession plan at Arsenal Football Club and that will mean Arsene Wenger signing a new deal. I don't know if that sits completely well with the fans.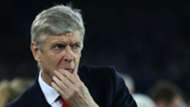 "If you look at other situations, Manchester United losing Sir Alex Ferguson, I believe he'll sign a new contract. It's just really the announcement. When is the right time?
"Of course he needs to continue to do well enough to stay in the job. If he gets in the Champions League once more, wins a trophy… I know people are dissatisfied with that and feel change is necessary.
Bellerin posts reassuring update
"But it could also go completely the other way if Arsenal were to leap now and make a big change. 
"It sits with the way he is as a manager to see the job through to the end of the season and I do see him signing a new deal. That will be the last one and Arsenal will be looking to make a plan in that period."